The Top 10 Annual Winter Events in Park City
Pond Skimming (info coming soon)
Snowfest
Annual Santa Comes Down Town Lift
On The Mountain
Opening Day, November 16, 2022
Opening day at the resorts is far and away the most anticipated date on the calendar. Park City locals and travelers from around the world line up to get onto the slopes as soon as the lifts start running. Ski season usually kicks off around Thanksgiving and winds down by mid-April.
February 2 – 4, 2023
Olympic hopefuls descend on Deer Valley each year to compete in the Freestyle Ski World Cup. Witness elite athletes tackle moguls and aerials on the same runs used during the 2002 Olympic Winter Games. Read More »
Pond Skimming
April 8, 2023
The hillsides aren't green yet! This cherished annual oddity encourages the most daring and garishly dressed to skim across the freezing-cold waters of a pond dug into the base of a ski run. Hint: most of these costumed daredevils do not walk away dry. Cheer them on, laugh at their wipeouts, and stick around for the donut s'mores.
Off The Mountain
January 19 – 29, 2023
A world-renowned film festival that draws tens of thousands of cinephiles, Hollywood A-listers, and all manner of media hangers-on, the Sundance Film Festival is arguably Park City's signature event. Take in hundreds of screenings, panels, and events throughout the festival. Make sure to bring your selfie A-game for surprise encounters with celebrities as you explore. Read More »
Opening Day, December 21, 2022
Get in touch with your inner Elsa and live a frozen fantasy when you visit this acclaimed interactive attraction. Created afresh each year by professional ice sculptors, this whimsical frozen castle is a fantastical luminescent escape from the mundane. Located just a few minutes from Main Street, this is an ideal destination for family fun. Read More »
Santa Comes Down Town Lift
December 17, 2023
Each December, Saint Nick descends Town Lift to bring good tidings and cheer to Park City. Spectators small and large are encouraged to bring their Christmas wish lists while enjoying hot cocoa, cookies, and carols.
Base Area
December 16, 2022 – February 18, 2023
The excitement continues hours after the mountain shuts down for the evening! Live music, family events, and fireworks keep Canyons Village lively through the winter nights. Attendance is free and guests of all ages are invited! Read More »
Snowfest
Late December 
Your favorite holiday memories are made here in Park City. Snowfest invites one and all to celebrate the magic of the holiday season with Park City Mountain Resort. You can watch a holiday movie, listen to the carolers, pet the avalanche dogs, watch the fireworks, watch ice sculptors at work, and more!
Early March
Get in the groove with the locals and get down to live music and events at Canyons Village Base area. From wacky costumes to ski challenges for charity, the spring season has so much to offer. There's no other event quite like the Gruv!
December 30, 2022
On Christmas Eve, Park City's ski and snowboard instructors-led by Santa Claus-carve down the mountain carrying brilliant torches, creating a warm, red glow that can be seen for miles. Complimentary hot chocolate is provided to warm your belly while the festive parade warms your heart. Read More »
Park City Mountain Lodging
Drawing visitors from all over the world, skiing at Park City Mountain is the crown jewel of the Park City experience.
Related Articles
Tips for Handling Park City Elevation
Things to Do During Park City's Mud Season
Our Picks for Mountain Bike Rentals Park City
Deer Valley Ski Resort, Park City, Utah: An Overview
A Local's Guide to Park City Nightlife
While Utah's liquor laws are stringent, Park City's nightlife scene is anything but buttoned up. Two breweries, a pair of distilleries, a dozen bars and saloons, a thumping dance club, and other after-hours diversions bring enough late-night revelry to delight even the most discerning nocturnal socialite.
To help you experience the best of the best, our local experts composed a Park City nightlife guide.
UPDATED! All information updated as of May 31, 2022.
Our Favorite Park City Bars
High West Distillery
High West Distillery is the cornerstone of Park City nightlife. As the first legally licensed distillery in Utah since Prohibition, High West leans into its unique mining-era charm. The attached saloon is a must-visit stop on any bar crawl. Located on Main Street, just one block from Park City Mountain's Town Lift, High West Distillery prides itself on being the world's one and only ski in ski out distillery.
Signature libations include their famed American Prairie Bourbon, Double Rye, Rendezvous Rye, and Campfire whiskey. Sip these whiskeys neat or enjoy one of their handcrafted cocktails. We highly recommend their best-selling cocktail: Dead Man's Boots. Hungry? Pick your pairing with tasty snacks like gourmet popcorn, mouth-watering lamb T-bones, or anything else from their carefully crafted menu of rugged Western cuisine.
High West Distillery Details
Hours:
Location: 703 Park Avenue, Park City, UT 84060
Contact: (435) 649-8300
The Spur
Live music takes center stage at The Spur. Enjoy beer AND wine on tap, opt for signature cocktails made with local spirits, or fill your belly with tasty pub food (served until 10 p.m.). The real attraction is the kick-ass list of live acts ranging from local DJs to regional rock-n-roll bands playing nearly every night. This joint is a particular favorite among the 40+ crowd.
The Spur Details
Hours: Daily 11:00 am – 1:00 am
Location: 352 Main St, Park City, UT 84060
Contact: (435) 615-1618

The Spur
No Name Saloon
With 17 TVs, a heated roof-top patio, craft draft beers, signature cocktails, spirits for every taste, and a renowned buffalo burger, No Name Saloon is a Park City nightlife mainstay. This quirky watering hole is housed in a historic building constructed circa 1905 after a fire leveled all of downtown Park City, and decorated with eclectic antiques from around the world. With the comfortable vibe of the world's funkiest garage, No Name Saloon is dripping in character-and filled with a colorful cast to match.
No Name Saloon Details
Hours:
11:00 am – 2:00 am Daily
Location: 447 Main St, Park City, UT 84060
Contact: (435) 649-6667

Image: No Name Saloon 

Downstairs
Park City offers an honest-to-goodness nightclub in Downstairs, which is unusual for a ski town. The rotating cast of DJs spin EDM tracks that cater to the millennial and younger crowd in a town known as a 45+ playground. While tables can be on the spendy side, the drinks are cheap. You couldn't ask for a more perfect spot to spend a night out on the town. Downstairs is also the perfect place to book a raucous bachelor or bachelorette party.
Downstairs Details
Hours: Wed – Sat 8:00 pm – 1:30 am
Location: 625 Main St, Park City, UT 84060
Contact: (435) 226-5340

Image / Visit Park City
Top Park City After Hours Activities
Egyptian Theater
This Egyptian-Revival theater is both a cultural treasure and the beating heart of the annual Sundance Film Festival. The Egyptian Theatre is Park City's hub for art, culture, and entertainment-all from a perch at the top of Main Street. The historic stage within is host to theatrical performances, stand-up shows and musical performances ranging from classical to contemporary. Check the calendar ahead of time to find the perfect show for any taste.
Fun Fact: The Egyptian Theatre's stage former stage door is currently in storage. It serves as the canvas for an original work of street art by Banksy. It isn't the only one; you can view two others during your Park City stay.
Egyptian Theater Details
Hours: Depends on the event
Location: 328 Main St, Park City, UT 84060
Contact: (855) 745-7469
Your Source for a Local's Guide to Park City
Consider us your source for tips and tricks to maximize your Park City vacation! We have all the details on upcoming events, activities and more in our area guide. Plus, browse vacation rental options in downtown Park City, Canyons Base Village and Kimball Junction with amenities like gas fireplaces, private hot tubs and more.
Search Park City Vacation Rentals

Related Articles
Things to Do During Park City's Mud Season
Our Picks for Mountain Bike Rentals Park City
Deer Valley Ski Resort, Park City, Utah: An Overview
Park City Spring Break
There's no better place to spend your summer than Park City! Canyons Village is a dynamic, exciting neighborhood filled with summer fun and signature activities. Find out why Park City is so much more than just a ski destination with some exciting (and relaxing) Park City Canyons Village activities to try each summer, all located just steps from your door. From family fun to extra-special "me time," this list of ideas has something for every occasion.
Summer Concert Series
One of Canyons Village's most striking architectural features is its large outdoor amphitheater. That lovely venue is home to year-round outdoor performances and events.
Each summer, from the end of June to the end of August, the amphitheater plays host to the Park City Summer Concert Series. Bands from near and far, representing everything from full orchestras to bluegrass duos, perform for your listening pleasure-entirely free of charge.
Fill your summer nights with music without spending a dollar. Appropriate for guests of all ages, these Park City Canyons concerts are fun for the whole family. You can even make a picnic out of it!
Hiking and Biking
Park City is loaded with excellent trails that crisscross the mountains and snake through the valleys all around town. The Canyons Village area is no exception.
One of the most popular Canyons Village summer activities among locals and visitors alike is a refreshing hike or ride. You can jump onto Holly's trail right from the base area, which ascends the slopes at a moderate grade for just over four miles before connecting to one of Park City's best-known paths: the Mid-Mountain Trail.
If you feel adventurous, you can follow that all the way down to another of our favorites: Armstrong Trail. Those aren't the only trails in the area, of course, so get out there and explore while the weather is perfect. For more of our favorites, check out our guide to the best hikes in Park City.
Disc Golf
Did you know that Utah was home to the inventor of the Frisbee? Utahns are big fans of flying discs of all flavors, from backyard games of catch to grueling Ultimate tournaments. But disc golf is the king of platter-flinging fun.
Canyons Village has an 18-hole course tucked into its rolling hills. A gondola ride takes you to the top of the course, and it's game-on from there. This course features lots of elevation changes, plenty of plastic-hungry pine trees, and even some spots where water comes into play.
Overall, it is a fun but challenging course that everyone in your party will love to play. For a quicker game, try the 9-hole variant.
Explore Canyons Area Lodging
Dynamic, family-friendly, and with a focus on the guest experience, Canyons Village is the perfect place to book an exciting ski trip. Park City Canyons lodging puts world-class snow and year-round entertainment at your fingertips.
Search Available Park City Canyons Lodging
Canyons Golf
Image | Park City Mountain
Disc golf isn't the only golf on offer here. Canyons Golf is a full 18-hole, par-70 course that spans the Canyons Village area.
Tee off across terrain that serves as ski runs during the winter and experience a challenging, elevation-changing course with gorgeous mountain views. Some holes feature elevation changes of 300 feet, and the water features make for challenging, memorable shots.
Hole 18, in particular, has a nice island green. This course is a great place to enjoy our sunny summer weather and try a Canyons Village summer activity that is physically demanding without suiting up for a jog. Seriously, you'll definitely work up a sweat if you skip the cart. There are hills everywhere out on the course.
Spa Day
Treat yourself to a day at the spa. There are several to choose from around Canyons Village. Westgate Park City even has one right on site-Serenity Spa. Your summer stay can't all be excitement and adventure.
Sometimes you need to calm down, center yourself, and recover from your daring exploits. Refresh mind and body with a massage, a hot stone treatment, or something even more indulgent.
If you stay at Westgate Park City, you can pop on over to the yoga studio afterward for a nice calming stretch to continue your mindful self-care.
Want to cool things down after that hot yoga or stone treatment? We have just the thing. Explore other options for staying cool in Park City right here!
Swimming
The pool is the perfect place to spend a lazy summer afternoon. The sun is out, the temperature is soaring, and you need a place to cool down. Make sure your Canyons Village summer activities list includes a dip in the pool.
The area is home to plenty of relaxing pools. Some are indoors, some are outdoors, and some are both! Some of them even come with a view, like the third-floor plunge pool at Sundial Lodge.
Pull up your trunks or slip into that bikini and enjoy the quintessential summer experience of splashing around in the cool crystal waters of a nice pool.
To dry off, grab a seat on a lounger and work on your tan. Just remember to wear sunscreen! You want a nice, healthy bronze, not lobster red!
Find more cool pools right here. All Seasons Resort Lodging has plenty of lodging options with indoor, outdoor, and even indoor/outdoor pools!
Ready to book your summer getaway? All Seasons Resort Lodging offers a variety of studios, condos, townhomes, and more-right in the Canyons Village area! Make one of our outstanding vacation rentals your home base for a summer full of Park City adventure. Choose from the best lodging in Canyons Village with confidence, knowing that our exceptional prices are backed by our Lowest Rate Guarantee. You'll always have a little extra for a summer splurge when you book Park City lodging direct with All Seasons Resort Lodging!
Related Articles
Things to Do During Park City's Mud Season
Our Picks for Mountain Bike Rentals Park City
Deer Valley Ski Resort, Park City, Utah: An Overview
Park City Spring Break
Try these 5 rainy day activities in Park City when the clouds threaten to literally rain on your parade.
Sometimes the weather doesn't cooperate with your vacation plans. That's okay!
While Park City has a reputation as an outdoor playground, that doesn't mean adventure is cancelled when the skies turn gray. Whether it's raining cats and dogs or just sprinkling, try these five rainy day activities in Park City for guaranteed indoor fun.
Let's get to it.
1. Action Sports at Woodward Park City. 2. Catch a Show at the Egyptian Theatre. 3. Take a Factory Tour at Ritual Chocolate or High West Distillery. 4. Make it a Mindful Day. 5. Take a Gallery Stroll (With an Umbrella)

1. Action Sports Hub at Woodward Park City

Image Credit // Woodward Park City



Image Credit // Woodward Park City

If you don't want to miss out on active fun while it rains and pours outside, the Action Sports Hub at Woodward Park City is as close as you can come to the great outdoors while indoors.
They have facilities for skateboards, BMX, inline skating, trampolining, parkour, and more. It's the perfect place to catch big air, whether it's off a ramp or into a foam pit.
And they have tons of air to spare, spanning 66,000 square feet-every single one of them carefully designed to thrill even the most dedicated adrenaline junkie.
The indoor park is open all 365 days of the year. Stop by their website to book a 90-minute session of high-flying indoor fun.
If you're interested in staying close to the action, All Seasons Resort Lodging offers a variety of vacation homes and condos in the Kimball Junction area, just a couple of minutes from Woodward Park City.

2. Catch a Show at the Egyptian Theatre

Image Credit // Egyptian Theatre via Flickr



Image Credit // Egyptian Theatre via Flickr
If you don't want to miss out on active fun while it rains and pours outside, the Action Sports Hub at Woodward Park City is as close as you can come to the great outdoors while indoors.
They have facilities for skateboards, BMX, inline skating, trampolining, parkour, and more. It's the perfect place to catch big air, whether it's off a ramp or into a foam pit.
And they have tons of air to spare, spanning 66,000 square feet-every single one of them carefully designed to thrill even the most dedicated adrenaline junkie.
The indoor park is open all 365 days of the year. Stop by their website to book a 90-minute session of high-flying indoor fun.
3. Take a Factory Tour at Ritual Chocolate or High West Distillery
There's more to Park City than skiing and mountain biking. We're a community full of industrious creators and innovators, too.
The Park City area is home to more than a few factories and workshops. Two of the most delicious production centers in town offer factory tours.
Ritual Chocolate
Ritual Chocolate will let you into their Heber operation to see where the magic happens. Watch beans become bars and taste the fruits of their aromatic labors afterward.
Their 7-step process combines old word and modern techniques to create some of the smoothest most flavorful chocolate you've ever had.

Image Credit // Ritual Chocolate



Image Credit // @drinkhighwest

High West Distillery
If your party consists of adults over 21, you can head over and take a look inside High West Distillery.
Get up close and personal with the copper stills in the first legal whisky operation to open in the state of Utah after the end of prohibition.
The complimentary tour will take you through the whole process, from mash to cask, ending with an optional tasting flight (but let's be honest-would you be here if you didn't want a taste?).

4. Make it a Mindful Day
When the weather turns inclement, it's a great time to turn inward and care for yourself. Take the time to pamper yourself while you wait for the skies to clear.
While you could just stay in bed and listen to the white noise of the droplets against your window, you might want to head for the spa, instead. Park City is home to a plethora of full-service spas offering luxurious self-care of every sort. Hot stones, wraps, massages, mud baths, and more esoteric treatments will whisk you away to a world of relaxation.
A trip to the spa isn't the only way to practice mindfulness. Yoga is a perfect way to unwind and focus both body and mind. Park City has plenty of studios to choose from, spanning classes from vinyasa to hot yoga.
If that all sounds like too much work, practice your preferred style of meditation right in the comfort of your own home-away-from-home after a warm bubble bath. Sometimes you just need to take a day off. You're worth it.
5. Take a Gallery Stroll (With an Umbrella)
This one cheats just a little bit. You will need an umbrella to stay dry between galleries.
Main Street is home to several dozen galleries covering every conceivable medium. It is easy to spend the entire day admiring beautiful paintings, sculptures, photographs, and other artistic treasures.
Sure, you might have to step out into the elements for a few moments as you move from gallery to gallery, but you'll spend the bulk of your time thoughtfully considering one piece after another. You might even fall in love and end up bringing a new piece home as a souvenir.
If it happens to rain on the last Friday of the month, make sure to join the Last Friday Gallery Stroll. You'll be able to group up with kindred spirits and gain the benefit of some extra local expertise on a guided tour of Park City's exciting gallery scene.
BOOK A PARK CITY VACATION RENTAL TODAY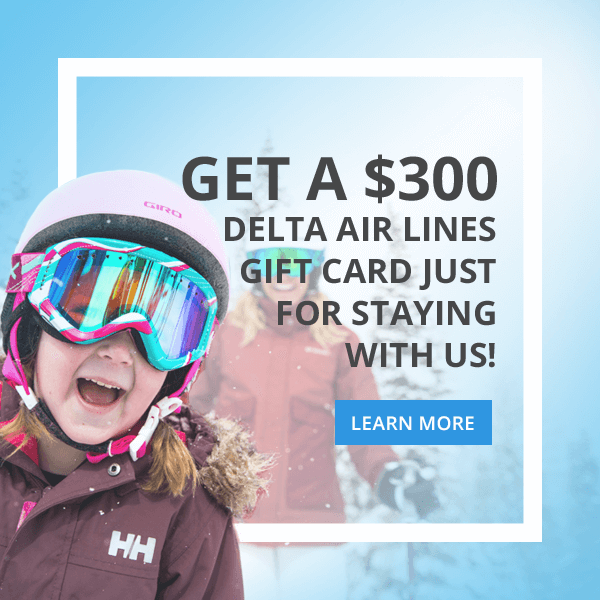 Related Articles
Things to Do During Park City's Mud Season
Our Picks for Mountain Bike Rentals Park City
Deer Valley Ski Resort, Park City, Utah: An Overview
Park City Spring Break
Stay Smart: For information about how we're helping our guests take smart vacations amid COVID-19 read visit our Smart Stays page.
What is ice castles?
If you were dubious of Park City's winter wonderland status, a visit to ice castles will leave you awestruck and convinced! What are ice castles? Exactly what you are picturing- a towering maze of snow and ice illuminated with LED colored lights. The castles are a family-friendly attraction that features a myriad of frozen sculptures, fountains, slides, and thrones for everyone to enjoy. It's truly a sight to see when visiting Park City in the winter months!
Each season, the ice castles are "homegrown" in Midway, just a 20-minute drive from downtown park city. The castle begins with an imported "starter" icicle. Just add water (through a specially designed sprinkler system), and below freezing temps and voila – ice castles are born!
How to dress for ice castles
You will be surrounded by ice and snow, and while your heart may be warm with excitement, your extremities will be cold unless you prepare accordingly! We suggest wearing something similar to what you would wear on the ski slopes. Snow pants and waterproof outerwear are essential to comfortably enjoy ice slides and other hands-on activities. The ground is solid ice, so warm snow boots with good tread are a must! Don't forget waterproof gloves and a warm beanie to complete the look.
When to visit
The success of the award-winning frozen attraction is entirely dependant on the weather! Luckily, the temperatures begin to drop in the fall months, allowing the professional ice sculptors ample time to construct the castles. However, there is no set timeframe for the attraction. The castles are usually open for guests around December and close before the end of the ski season. If you want a guaranteed window, plan to go between late December – early February.
There is so much to see while exploring this magnificent winter phenomenon! Be sure to allow for 1-2 hours to experience Ice Castles thoroughly. It's easy to get lost in the maze of ice, so keep your young children close, but rest easy knowing there are only one entrance and exit to the maze. The ice slides are in the middle of the maze and tend to attract long lines; make a beeline there early to avoid waiting in the cold!
How much does Ice Castles Cost?
Tickets for the icy spectacle are affordable and can be purchased in advance online. Price varies between weekdays and weekends and is usually more expensive at the ticket window. We highly suggest buying online ahead of time as it's common for the attraction to sell out!
What COVID Precautions are Ice Castles Taking?
Like many Park City places, masks, and social distancing for guests and staff are enforced while visiting Ice Castles. You can read more about the steps to keep guests safe on the website.
If you're looking for a place to stay so you can check out Ice Castles, book Park City lodging direct through us today!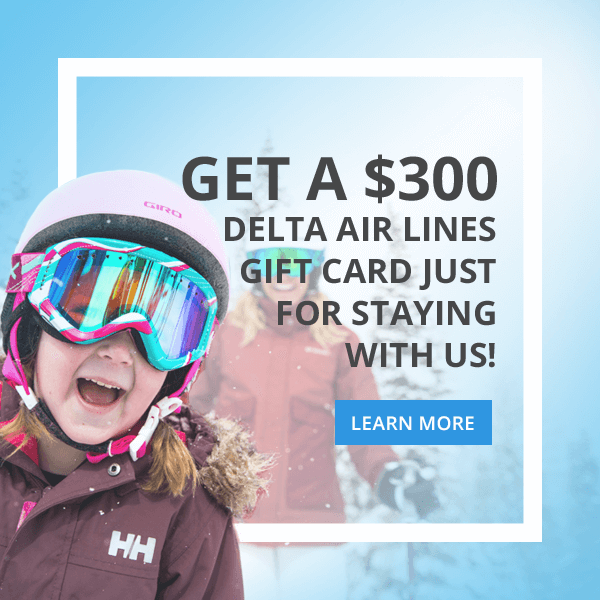 Related Articles
Things to Do During Park City's Mud Season
Our Picks for Mountain Bike Rentals Park City
Deer Valley Ski Resort, Park City, Utah: An Overview
Park City Spring Break
Odd Park City facts are tucked into every abandoned mine cart and old ski lodge in town. But few are more noisy than the nightly 10:00 p.m. siren.
Theories behind the reliable nocturnal alarm abound. Is it a Cold War-era air raid siren? Did it signal the end of the mining day? While everyone can hear it, few know the true story behind the siren. But we know, and so can you.
If you've ever been lounging in your balcony hot tub at The Caledonian, moonbathing in your bubbly paradise, only to be suddenly interrupted by the keening of a distant alarm around 10:00 p.m., you've heard The Downtown Siren. Don't worry, though! The siren doesn't signal Soviet air raids, impending invasions, mine collapses, or anything like that. No, the truth behind The Downtown Siren is decidedly mundane.
The Origin Of The "Ten O'Clock Whistle"
The story behind the siren starts in 1901. The Main Street Bell Tower housed-big surprise-a brand new bell weighing nearly a ton. The bell was intended to alert Parkites to emergencies, particularly fires (because, after all, the entirety of Main Street did burn down just three years earlier). To make sure it worked, the fire department started the daily 10:00 p.m. test. As you might imagine, 1,500 pounds of bell make quite a racket.
Downtown Park City was not-so-gently rung to sleep each night courtesy of the fire department. Needless to say, it wasn't particularly popular. It did become the de-facto curfew notice for local kids, and was quickly called the "ten o'clock whistle" by frustrated Parkites.
The More Things Change The More They Stay The Same
Fortunately, the bell didn't last long. By April 1902, the bell was replaced with a compressed-air whistle. No one was happy about it. The whistle was way worse than the bell. It also had a big problem. The compressor froze in cold weather. That's not very helpful for an emergency system in a mountain town that experiences a long and freezing winter.
Instead, the system was replaced again in 1905 by an electrically powered system operated by the phone company. Unfortunately, that system wasn't perfect either. The phone company didn't communicate perfectly with the fire department. On at least one occasion, a building burned to the ground without the alarm making a peep.
That wasn't the last system, either. In 1916, the whistle got another update. That update didn't work at all. The city fathers had to immediately order new parts and appointed a night watchman in the meantime. It finally reached functional status in 1917, and has continued to sound faithfully at 10:00 p.m. each and every night.
New Systems, Old Habits
Of course, Park City doesn't rely on a mere whistle to communicate emergencies anymore. In our modern age, complex real-time advisory systems and satellite communications provide public safety updates. The nightly alert is the last vestige of an outdated public service.
Despite the relatively mundane explanation, The Downtown Siren remains a bizarre artifact of Park City history. There is still some mystery behind the alarm. Why does it still go off each night? Why hasn't the system been decommissioned entirely? Maybe it's just the weight of tradition and the inertia of habit. Maybe it's kept around as an analog backup in case more sophisticated systems fail.
In any case, The Downtown Siren is just one more piece of Park City's unique culture and history. It has been alerting the residents of downtown Park City of disasters since 1901. Mostly, it has been keeping everyone up at night for more than 100 years.
If you want to experience The Downtown Siren, All Seasons Resort Lodging offers an array of downtown Park City lodging for all tastes and budgets. Just as the siren sounds year-round, our selection of condos and townhomes is perfect for adventure any time of the year. When you book with All Seasons Resort Lodging, you'll always get the Lowest Rate, Guaranteed.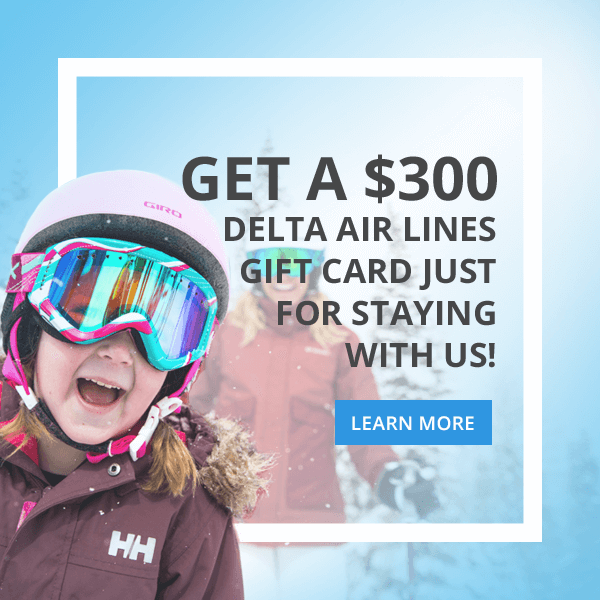 Related Articles
Things to Do During Park City's Mud Season
Our Picks for Mountain Bike Rentals Park City
Deer Valley Ski Resort, Park City, Utah: An Overview
Park City Spring Break
Everyone loves a good mystery. Mysteries don't get much more mysterious than this Park City mystery. What is the story behind this dangling wreckage? The tale involves a significant fortune, possible foul play, or even stranger turns. Strap in, and read about the wreck of the PC Blue.
The truck itself is mostly a rusted-out hulk. Very little remains of the beautiful blue paint job that earned the vehicle the friendly moniker "PC Blue." These days, it occupies a pit in the mountains just outside Park City. Turned upside down and dangling, rusting in the sun far from traveled roads.
Sixty years ago, It was a common sight around Park City, driven by one Lachlan Arnold, an Australian transplant to Utah. Arnold hauled for Wells Fargo, carrying cash and ore for the bank in the 50s early 60s. On a fateful February morning in 1962, during just such a journey, PC Blue made its last delivery (or rather, didn't) for Park City's Wells Fargo route.
Loaded with 13,000 pounds of silver from one of Park City's last remaining mines and an additional $650,000 in cash, Arnold set off into an intense white-out on the road that is now Highway 224 toward Salt Lake City.
As the weather worsened, Arnold saw a lone figure standing in the road. That would be strange enough, considering the fact that his position was miles from town, in a blizzard. But the story gets weirder from here on out.
Out of common decency, Arnold picked up the strange man, violating Wells Fargo's security policy against riders. He did note the figure's similar Australian-style hat, just one more strange detail surrounding this unusual passenger. They continued toward Salt Lake in the mountain blizzard.
As the weather worsened, the stranger, calling himself "Sandy," offered a helpful shortcut. One suggestion was followed by another, and another, until Arnold no longer knew where he was. Suddenly, a pit loomed in front of PC Blue. The truck tumbled in. Arnold's awareness became hazy.
One of the only things Arnold remembered before stumbling back into town was the sight of Sandy. He was wandering out of view with an armload of money-bags. Arnold couldn't even remember where the series of shortcuts and turn-offs led or how he returned to town under such unusual circumstances. PC Blue was presumed lost in the storm. Arnold somehow survived the return trip without provisions, without appropriate gear or protection. The wreck occurred miles and hours away in sub-zero temperatures.
Image / Imgur
Following the incident, Arnold disappeared for some time, despite being under suspicion from several law-enforcement agencies. His sudden and unexplained absence was never accounted for. Mysteriously, he did return some time later to aid in the investigation. He was never charged with the theft of PC Blue's contents.
PC Blue itself wasn't seen again until later that same year, when a group of hikers came across the wreckage, picked clean of its precious cargo. The supposed "Sandy" was never heard from again. He was also never seen by another soul either before or after the crash. A decade later, remains of another vehicle were discovered in the vicinity. It was registered to an owner in Arnold's (and Sandy's) hometown of Sydney and reported stolen.
While Lachlan Arnold faded from public consciousness, he remained in the area until his dying day. His grave now adorns an embankment called "Lachlan Hill," a short distance from his signature vehicle's resting place. The grave is carefully kept, apparently cared for by someone familiar with the man and his tale.
The cash and ore, which would have been a significant fortune in its own right once refined and minted, was never located. Was Lachlan Arnold set up by parties unknown, led astray, and left for dead in a man-made pit trap far from help? Was he complicit in the heist, carefully drawing ill-gotten loot from his hidden stash for the rest of a life lived right under the nose of the authorities? How did he survive for hours in a blizzard, injured and far from civilization? How did a second vehicle, imported and stolen, come to rest near PC Blue a decade later? What happened to the fortune in bills and silver? Did the incident ever actually take place, or is it an urban legend carried off by a talented storyteller to explain a pair of mysterious junkers?
No one knows.
This genuine unsolved Park City mystery leads to far more questions than answers. If you would like to see the pitted wreckage of PC Blue or the final resting place of Lachlan Arnold for yourself, follow the trail of the geocaching sleuth (or possibly yarn-spinner) that inspired this blog post, Seawind. They have laid out a unique, detailed set of caches recounting their discovery of the PC Blue story, which can be found by clicking here.
Who knows? Maybe you'll find the missing treasure, lost nearly 60 years ago in the wilderness beyond Park City.  Reserve Park City lodging for your next vacation and come investigate for yourself!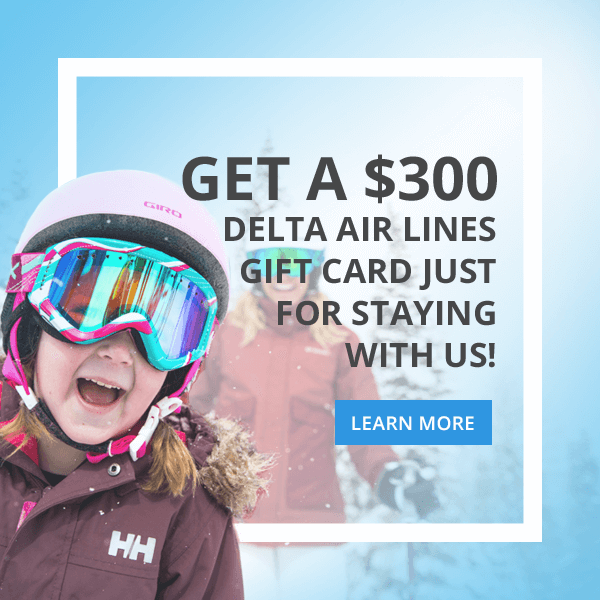 Related Articles
Things to Do During Park City's Mud Season
Our Picks for Mountain Bike Rentals Park City
Deer Valley Ski Resort, Park City, Utah: An Overview
Park City Spring Break
Have months of quarantine and social distancing cultivated your inner chef? You're not alone! A survey recently conducted by International PR Firm, Hunter, finds 54% of respondents are cooking at home more than before the pandemic. The study also anticipates respondents will continue at-home cooking when the pandemic comes to an end.
Take your new-found talents with you on your summer vacation to Park City by exploring local markets (with a mask!) and even trying an in-person or virtual Cooking Class!
Earlier this month, we hopped on the phone with local Chef Linda Elbert of Mindful Cuisine to discuss her approach to wellness, cooking in quarantine, and embracing her place in the culinary world. Be sure to stick around for the quick Q&A at the end of the interview!
Cooking Classes at Mindful Cuisine
Mindful Cuisine is a place where people from all cooking levels can explore their inner chef while learning about clean, sustainably sourced food in an interactive setting. The classes are one-part cooking, one-part eating as the school emphasizes the magic of the dining experience by inviting participants to feast on their culinary creations.
Linda and I discussed the typical class at Mindful Cuisine. She shared that many of her students are visitors who "are looking for something to do that's different and interactive instead of going out to eat." Students can choose a public class with a pre-fixe menu created by Chef Linda or request a private class where students can design a bespoke menu from à la carte options.
Each class begins with Chef Linda preparing the ingredients so her students can get right to business. "I start with an appetizer while cooking and getting comfortable in the kitchen, and we end up creating a four-course meal. Everybody is around an island and participates in the cooking."
Currently, in-person classes can be arranged only for families/same households limited to 6 persons due to ongoing efforts to limit the spread of COVID-19. Chef Linda is cooking up virtual classes that will serve the same experience to participants cooking along at home. "I was hesitant at first because I did not want to lose the interactivity with people, but as it turns out, it's a pleasant experience."
In addition to virtual classes, Mindful Cuisine will begin offering made-to-order baked goods and pastries – delectable snacks for a picnic or a hike along any of Park City's amazing trails.
About Chef Linda
A native of California and a psychologist by profession, Linda's unconventional path to becoming a chef, is rooted in her family's cooking history.
In her own words, cooking was "a family adventure" that began in her Grandfathers bakery in Chicago. Both parents were "hobby cooks" and entertainers who instilled the love of food in their daughter at an early age.
When asked to describe her earliest food memories, Linda remembers "…dad teaching me to chop an onion when I was about 7. I was pretty sure I was going to chop my finger off!
With my mom, we made Christmas cookies, and I can remember decorating cookies from the time I was very small. Every year we would try new recipes."
Q&A with Chef Linda
Q: Tips for visitors cooking on vacation?
I would encourage people to explore alternatives to grocery stores such as the Park City Farmers Market or Copper Moose Farms. Source local, think seasonally, embrace what's local, and enjoy it!
Q: Describe the cooking/dining experience in a Mindful Cuisine class in five words.
Hands-on. Community Building. Fun. Interactive. Delicious.
Q: What 3 ingredients do you have in your kitchen at all times?
I always have fresh herbs, Meyer lemons, and a variety of homemade stocks in my freezer.
Q: What is your favorite quarantine meal to cook?
I've loved to cook at home during this time and have recently cooked more fish than I ever have: salmon, sea bass, shrimp with sauces.
Mindful Cuisine brings the Park City dining experience to your home-or vacation rental-with their in-person and online cooking classes.
Whether you are on a vacation and looking to break in your Park City vacation rental kitchen or at home and itching to bring Mountain Cuisine to your table, Chef Linda has the right recipe for you.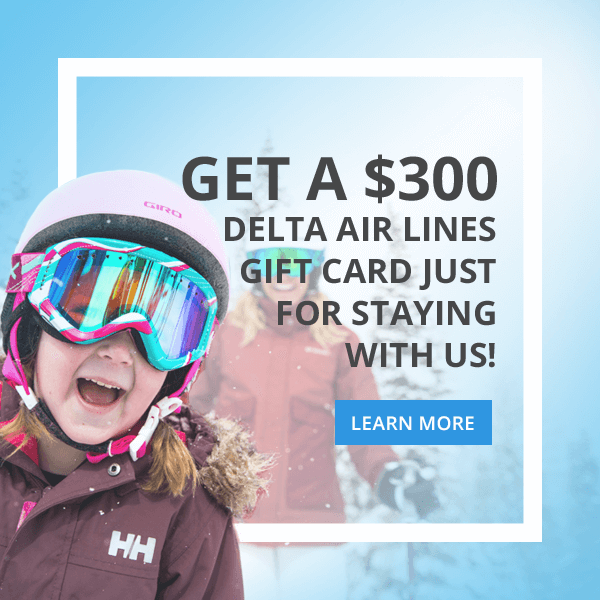 Related Articles
Tips for Handling Park City Elevation
Things to Do During Park City's Mud Season
Our Picks for Mountain Bike Rentals Park City
Deer Valley Ski Resort, Park City, Utah: An Overview
Get inspired with these epic vacation rental zoom backgrounds
Now more than ever, our communities at work and home are relying on technology to stay connected. Video conferencing apps like Zoom have become key players in keeping us entertained indoors. Zoom's incredible virtual background feature breathes new life into the everyday conference call.
Customizing the background of your Zoom call is the equivalent of a desktop background and the best way to trick yourself (and your co-workers) to believe you are somewhere else than your kitchen counter or makeshift work-from-home office. While ours are not as creative as this inception worthy genius, we've curated 9 zoom backgrounds from our favorite vacation rentals in Park City, Santa Fe, and San Diego. Whether it's living large in this sleek Park City condo, or reveling in the eclectic interiors of Santa Fe's adobe-style abodes, we've got a view for you! All it takes to convince your colleagues and loved ones that you're somewhere else is a click of a download button, so get started!

West Coast Beach Vibes
Serenity in the Southwest
Since you can't make it to The City Different, we've brought Fort Marcy Hotel Suites' soulful expression and southwest style luxury to your downloads folder.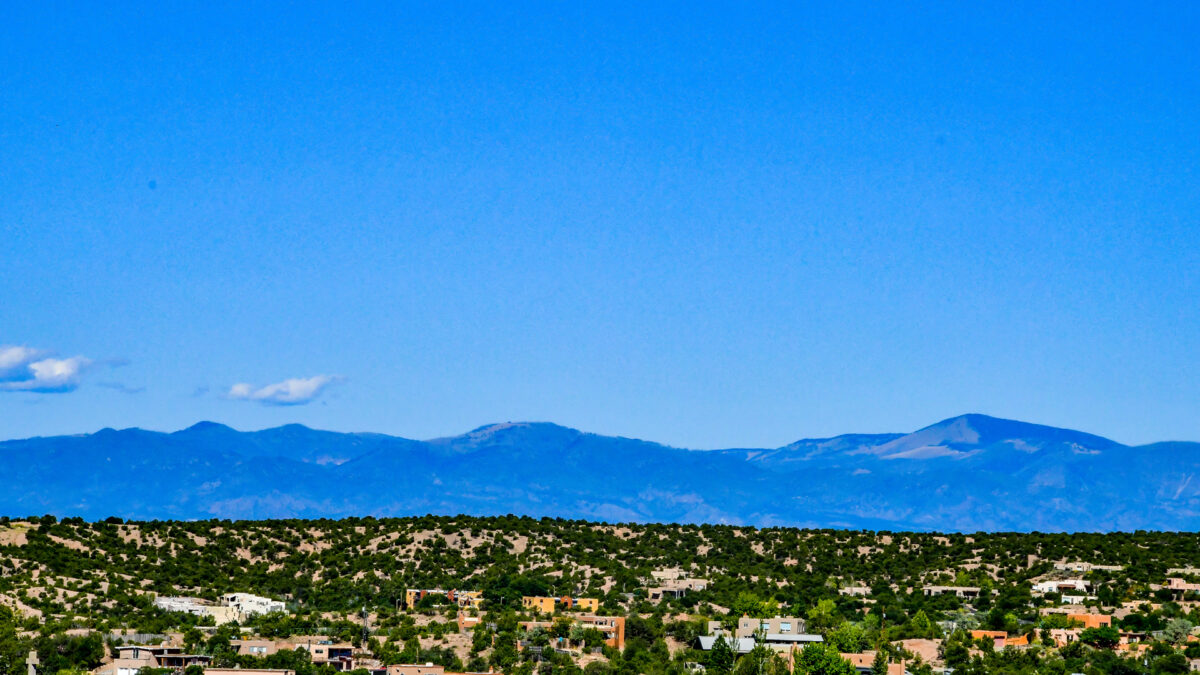 Mountain Town Magic
In need of that mountain mindset? Virtually transport yourself to any of these lofty Park City vacation rentals and fresh mountainscapes.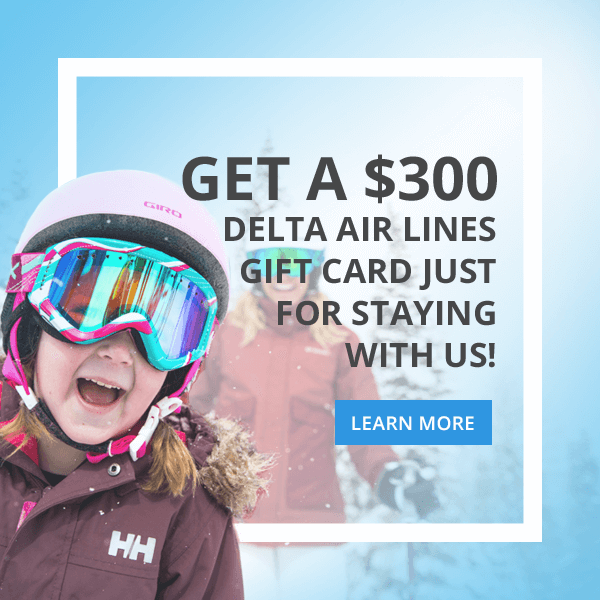 Related Articles
Things to Do During Park City's Mud Season
Our Picks for Mountain Bike Rentals Park City
Deer Valley Ski Resort, Park City, Utah: An Overview
Park City Spring Break
Visitors who have taken a bus from either of Park City's transit centers may have noticed instances of Park City's most unique audiovisual projects-Art Pianos for All. More than a dozen functional pianos of various shapes and sizes have been collected, lovingly embellished, and installed in participating public spaces around Summit County.
A Piano in process of its transformation.
Building Art out of Music
Any Utah artist may submit a proposal to the Art Pianos for All project when a piano becomes available, detailing their vision for a new piece. Once approved, each artist gets several weeks to work at the site of their new installation, transforming a neglected piano from a forgotten instrument into a fantastical creative centerpiece gracing a bustling public space. These pianos can be found in libraries, community centers, and city halls around the county, where they inspire passersby and provoke ongoing discussion within their communities.
The project grew out of a Leadership Park City trip to Fort Collins, Colorado, where the director of Art Pianos for All and local photographer, Mark Maziarz saw pieces from a similar initiative on the streets and in public spaces. In 2012, Mark, with support from the Summit County and Park City Art Boards, decided to bring the concept of a large-scale public art project to Park City. Art Pianos for All aims to "create an attraction of an artist working on site and the result of an interactive public art installation to remain in the Summit County, Utah area," according to the project's request for proposal paperwork.
Building a Legacy
According to Mark, the largest single obstacle facing Art Pianos for All is scouting a suitable location willing to participate in the initiative. Park City is a fantastic four-season destination with a solid claim to the title of "Greatest Snow on Earth". While that trademarked boast captures the fascination of powder hounds around the globe looking to ski the Wasatch, it bodes ill for the pianos themselves. The expansion and contraction caused by vacillating temperatures, the weathering of harsh winds, and the unwanted intrusion of moisture from the yearly snows can take a toll on the instruments-many of which are permanently installed in outdoor locations. The Dragon Piano, for instance, keeps court on the porch of the historic Miners Hospital, freely exposed to the buffetings of Mother Nature. Luckily, Mark and his team keep a watchful eye on the pianos health and conduct regular, yearly tunings to ensure the longevity of these hybrid functional/decorative pieces.
As of 2018, Art Pianos for All has placed 15 pianos within Summit County, all comfortably living out their days as community art installation pieces. Designs range from fiery dragons to placid hummingbirds on floral fields; there is a piano for all tastes somewhere in the county. Below, you can find an illustrative map of all pianos currently in and around Park City.
Dragon Piano at the Miners Hospital
Art Pianos for All serves as a testament to Park City's enduring support of community wellness and cultural exploration through the arts. Whether you tickle the ivories or not, these pianos-with their outrageous and eye-catching designs-are more than enough to leave a lasting mark on your day every time you see them.  Book a Park City vacation rental through us today and come see Art Pianos for All for yourself!
To learn more about Art Pianos for All please visit their Facebook page here.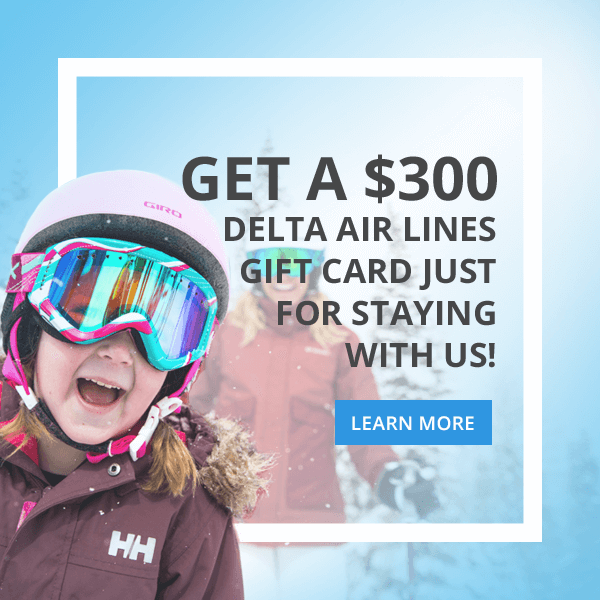 Related Articles
Tips for Handling Park City Elevation
Things to Do During Park City's Mud Season
Our Picks for Mountain Bike Rentals Park City
Deer Valley Ski Resort, Park City, Utah: An Overview