Vegan Dining in Park City
There are quite a few Park City restaurants with vegan options, but these are my go-to spots. Whether it's my turn to pick where we order lunch for a meeting or I'm meeting a friend for dinner and drinks after work, I know that I can trust these places to have delicious choices.  Once you've seen a restaurant you like, be sure to check our Park City vacation rentals to see if there is a place to stay nearby!
Vessel Kitchen
1794 Uinta Way #1e
Park City, UT 84098
(435) 200-8864
Vessel Kitchen is my favorite restaurant in Park City. They're a counter-serve cafe with quick, friendly service and awesome, healthy food.
From Vessel Kitchen: We're committed to providing as many people as possible, as often as possible, with scratch-made, non-processed, delicious food…to make that the new normal.
Their menu changes seasonally and always includes several great vegan options. Vessel Kitchen also has two kombuchas on tap each day as well as beer and wine offerings.
There's plenty of room to sit inside and during the warm months, you can sit outside and enjoy the fresh Park City air.
Try the Med 5.0-A hearty bowl of falafel, hummus, cashew caesar broccoli, Israeli couscous, pita strips, Israeli salad, spiced tahini, and micro cilantro
MED 5.0 // IMAGE CREDIT: VESSEL KITCHEN
CHICKPEA STEW // IMAGE CREDIT: VESSEL KITCHEN

11hauz
1241 Center Dr
Park City, UT 84098
(435) 200-8972
A Jamaican restaurant in a ski town? I was surprised, too. 11hauz is the creation of Sheron Grant who comes from a household of 11 in Mount Salem, Jamaica. Sheron has shared her grandmother's authentic recipes with Park City through 11hauz.
In addition to tasty food, 11hauz also offers beer and homemade drinks like Sorrel (a traditional Jamaican drink made with hibiscus).
The family-run restaurant has lots of vegan items to choose from, all made to order.
Try the Jerk Tofu-Tangy, spicy tofu grilled to perfection served with rice and peas, a light cabbage salad, and plaintains when available.
JERK TOFU // IMAGE CREDIT: 11HAUZ
STEW PEAS // IMAGE CREDIT: 11HAUZ

MOD Pizza
6622 N Landmark Dr B-100
Park City, UT 84098
(435) 255-6300
I stumbled upon MOD Pizza one day while looking for a quick lunch option. "Superfast," said the sign out front. Well, not only was it fast, the staff took pride in their work and the pizza was delicious!
Later, I discovered that MOD Pizza hires people who are often overlooked by employers: those in need of a second chance and those with special needs. Now that's a business that you can feel good about supporting.
Try the "Create Your Own"-I add red sauce, non-dairy cheese, artichokes, arugula, roasted garlic, green bell peppers, mushrooms, pineapple (😱), diced tomatoes, salt & pepper, with a balsamic fig glaze swirl finish.
A VARIETY OF PIZZAS // IMAGE CREDIT: MOD PIZZA

Fairweather Natural Foods
1270 Iron Horse Dr
Park City, UT 84060
(435) 649-4561
I learned about Fairweather Natural Foods a few years ago while looking for a cruelty-free aloe vera gel. At the time, grocery stores didn't carry much in the way of beauty products that aligned with my values. Fairweather Natural Foods did and still does!
It's a tiny health food store and cafe tucked away on a side street in Old Town. Inside that tiny store, you'll find everything from vitamins and makeup to fresh produce and grab-and-go sandwiches.
Try the Vegan Chicken Salad Sandwich-A classic chicken salad-style sandwich on soft wheat bread. Add an Everything Cookie for a real treat!
SOUP OF THE DAY // IMAGE CREDIT: FAIRWEATHER NATURAL FOODS
COCONUT SNOWBALLS // IMAGE CREDIT: FAIRWEATHER NATURAL FOODS

Red Rock Junction
1640 Redstone Center Dr
Park City, UT 84098
(435) 575-0295
I've been frequenting Red Rock-or RR as we call it-for about 10 years now and haven't been disappointed yet. The menu has changed a lot, but a lot of the staff is the same and it's always nice to see a friendly face.
First and foremost, Red Rock is a brewery and has tons of beer to choose from. Walk in and take a seat at the bar-no waiting unless the bar is full-for quick service and some appetizers or get a seat at a table for a more traditional dining experience.
The newly-renovated space has an industrial-like design and a casual atmosphere-no need to take off your snow pants before dinner.
Try the Vegan Chicken Salad Sandwich-A classic chicken salad-style sandwich on soft wheat bread. Add an Everything Cookie for a real treat!
SOUTHWEST GARDEN BURGER // IMAGE CREDIT: RED ROCK JUNCTION
RÊVE ALE // IMAGE CREDIT: RED ROCK JUNCTION

Kuchu Shabu
3720 N Sundial Ct
Park City, UT 84098
(435) 649-0088
What is shabu-shabu, you ask? Encyclopedia Britannica explains that the name is an onomatopoeia for the swirling action of thin strips of beef (or mushrooms) swirling in the broth of a hot pot. The broth contains vegetables that are eaten throughout the meal and noodles are added towards the end to make a noodle soup (at least that's how I was taught to do it).
I never liked mushrooms growing up and my dad always told me that one day I would wake up and like mushrooms. Yeah right.
A colleague took me to Kuchu Shabu and I was a little disappointed when I saw that the vegan option was a giant bowl of mushrooms. I didn't want to be difficult, so I ordered it. It turns out that my dad was right. I LOVED the mushrooms!
Kuchu Shabu also has a selection of wine, cocktails, beer, and sake to complete your meal.
Try the Mushrooms in Miso Broth-5 varieties of exotic mushrooms in a dark miso broth with vegetables, udon noodles, rice, ponzu sauce, and goma sauce.
MUSHROOMS IN MISO BROTH // IMAGE CREDIT: KUCHU SHABU
ASSORTED COCKTAILS // IMAGE CREDIT: KUCHU SHABU

Kuchu Shabu
1900 Park Ave
Park City, UT 84060
(435) 649-0088
Squatters has a special place in my heart, so I'm happy to report that they have some vegan options. It was the first place that I had my first legal drink. I ordered the sampler which contains 6 small beers served on a ski.
Featuring a large variety of traditional pub fare, Squatters definitely has something for everyone-especially beer lovers. Squatters is a brewery and they've been doing it since 1989.
The casual environment makes this an ideal spot for breakfast before hitting the slopes or a quick drink with friends after an activity-packed day. Still wearing your sweaty hiking clothes? No problem! Have a seat on the outdoor patio to enjoy your meal.
Try the Thai Yellow Curry-A huge bowl of curry with eggplant, shitake mushrooms, lemongrass, Indian lime leaves, ginger, and broccoli. It comes with sticky rice and is especially good if you add the charbroiled tofu.
THAI YELLOW CURRY // IMAGE CREDIT: TRIPADVISOR
6-BEER SAMPLER // IMAGE CREDIT: TRIPADVISOR

The Cabin
427 Main St
Park City, UT 84060
(435) 565-2337
The Cabin makes the list not because of the vegan options, but because it's a really cool place that offers a few vegan dishes. They have live music every weekend, trivia nights, karaoke, and a drag brunch every Sunday.
With plenty of fancy drinks including an entire section of the menu dedicated to breakfast shots, this is one spot you can't skip!
Try the Vegan Breakfast Sandwich-It's always exciting to find menu items that are specifically vegan rather than having to modify something to make it vegan by removing items. This sandwich has plant-based sausage, JUST egg, dairy-free cheese, kimchi aioli, and is served on a warm pita. Yum!
More Vegan Options in Park City
I'm not going to lie and pretend that I've tried every restaurant in Park City that has something for vegans. Here are some that, while I haven't personally tried, I'm comfortable sharing in this post because these spots have Happy Cow's stamp of approval.
Handle Park City
Seasonal small plates, entrees, and craft cocktails. One of Park City's most popular restaurants.
501 on Main
Locally sourced ingredients and a seasonal menu with wine, beer, and hand-shaken cocktails. A family-owned restaurant that's popular with locals.
Boneyard Saloon & Wine Dive
Comfort foods, small plates, salad, and wood-fired pizzas. Huge selection of bottled beer and wine as well as eight wines on tap and craft cocktails. A hidden gem with a long bar and community tables.
Este Pizza
Family-owned New York-style pizzeria with several vegan options. Beer and wine also available.
Five5eeds
Breakfast and lunch cafe with Australian-inspired fare. Takes coffee very seriously.
Ganesh Indian Cuisine
Fresh, authentic Indian food with a lot of vegan options with wine and beer offerings.
Sushi Blue
Pan-Asian dishes and sushi with a few vegan options. Beer, wine, and cocktails offered. Voted Park City's best sushi (yes, they have some vegan rolls).
WRITTEN BY KELLEY KOWALSKI, VEGAN AND ALL SEASONS RESORT LODGING EMPLOYEE.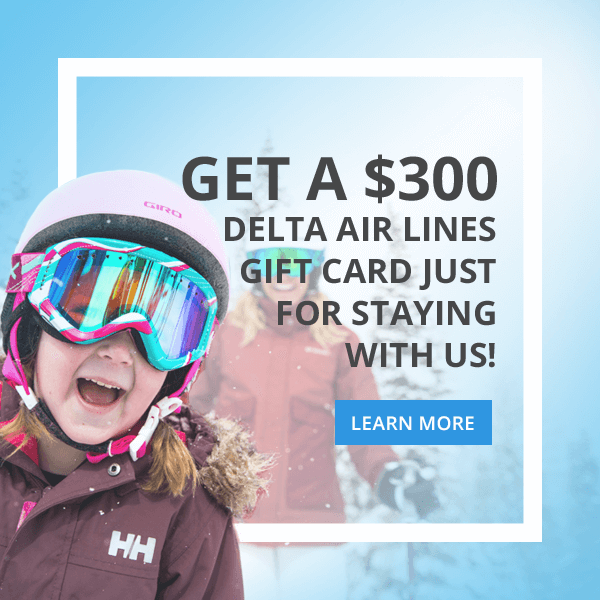 Related Articles
Things to Do During Park City's Mud Season
Our Picks for Mountain Bike Rentals Park City
Deer Valley Ski Resort, Park City, Utah: An Overview
Park City Spring Break