Plan For The 2022-23 Park City Ski Season
Buying lift tickets isn't as easy as ordering takeout. To get the best deals on Park City resort lift tickets, you need to have a strategy and plan ahead. Follow our guide to getting on the slopes and you'll be guaranteed to get the best Park City lift ticket prices available, every time.
Park City Mountain Resort will be limiting same-day ticket sales. We highly recommend purchasing the Epic Day Pass in advance to guarantee mountain access.
Scheduled Park City Resort Dates
Park City Mountain Resort: November 18, 2022 – April 9, 2023
Deer Valley Resort: December 3, 2022 – April 16, 2023
Choose Your Ski Days
The most important step to getting great Park City lift ticket prices is choosing the right days. Tickets are priced based on expected demand. Those formulas are carefully calibrated by resorts based on historical occupancy, seasonal expectations, weather patterns, and a million other factors. Resorts purposely set them to maintain the most desirable volume of guests on the slopes at any given time.
Expert Tip: Park City Mountain's Epic Day Pass is a great alternative for those who plan to ski or ride just a few days. The pass offers up to 50% off of lift tickets plus other perks!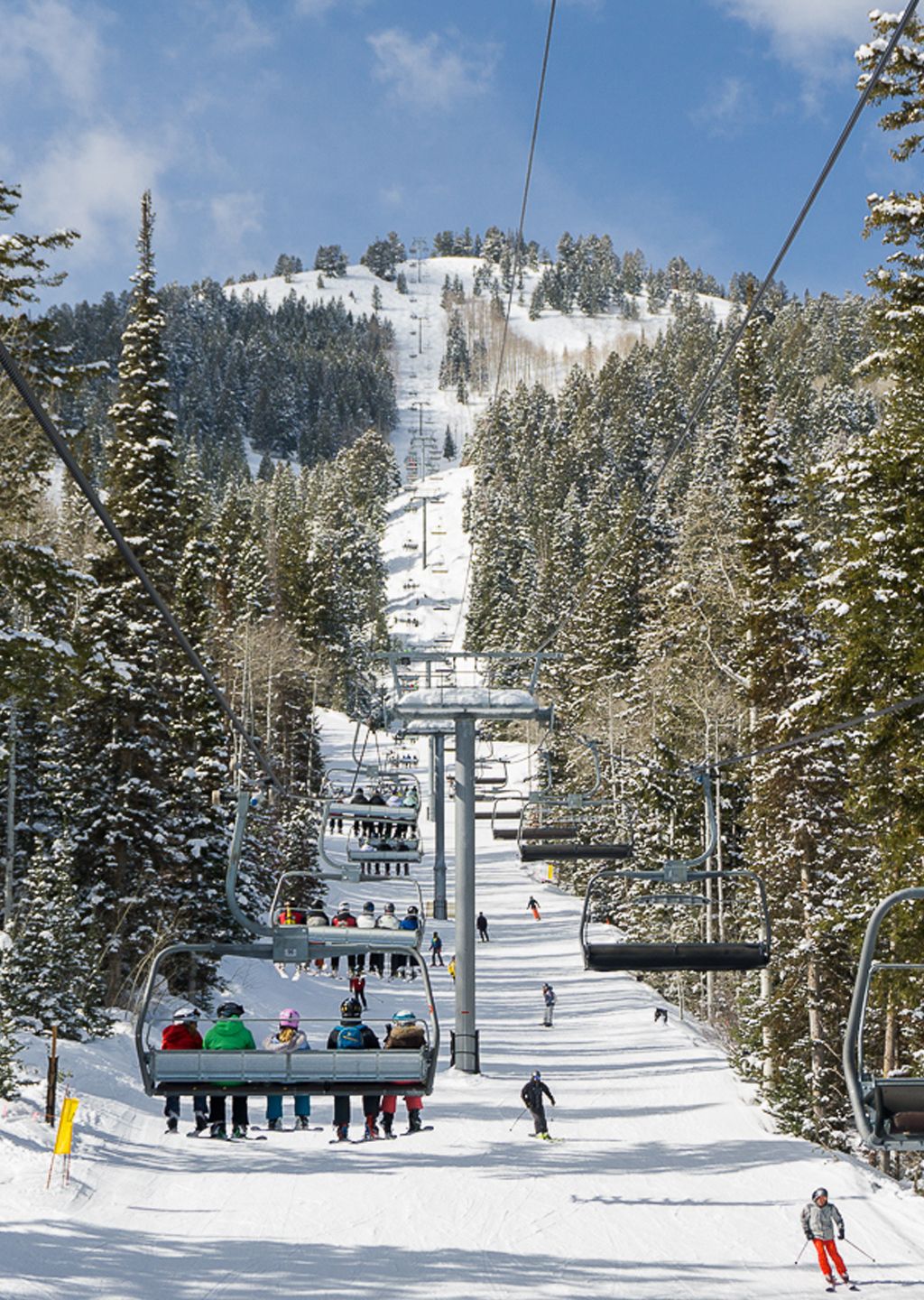 Prices are high for the busiest holidays, weekends, and traditional periods of excellent snowfall. If you're looking for a cheap day on the slopes, you're going to want to pick an off-peak weekday, like a Tuesday in March or a Thursday in late November.
Many resorts (Including Park City Mountain) base your lift ticket price on the first day you intend to hit the slopes. If you plan to stay for a few nights, you may want to start your ski bender on a Wednesday instead of a Friday. You will save on every day of your stay, just for pushing back your arrival time.
Watch out for blackout dates and special pricing. For the 2022/2023 ski season, Park City Mountain is limiting non-pass ski ticket sales. Even when purchasing an Epic Day Pass, choosing holiday access will cost you extra.
Most multi-day tickets do not require that you ski every day. At Park City, for instance, a seven-day lift ticket is valid for any seven days out of 10 consecutive days. So you could ski on Wednesday, take a break on Thursday to do some shopping, and get back on the slopes on Friday without having to buy a separate ticket.

Explore Base Area Lodging
Skiing in Park City draws visitors from all around the world. Pair the crown jewel of the Park City experience with a stay in our exceptional vacation homes.
Where to Purchase Park City Resort Lift Tickets
Buy At The Window
Whether you're going to Park City Mountain Resort or Deer Valley resort, the most basic way to get lift tickets is to buy them in person at the ticket window. It is also probably the hardest and the most expensive way to buy your tickets.
Expect to stand in line (in the cold), and expect to pay a premium based on your lack of planning.
Same-day ticket sales are limited based on mountain occupancy. You could find yourself out of luck. But hey, if you just so happen to find yourself in Park City and decide to take a ski day on a whim, this may be your best bet.
You can buy half-day tickets. You can only buy them same-day, and they can't be used in the morning. But sometimes you just need to get away for a couple of hours, and showing up at the window is the only way to do it.

Buy Directly
Schlepping your skis to the window isn't the only way to buy directly from the resort. In our glorious electronic age, you can buy your tickets directly from Park City Mountain Resort online. You don't have to stand in line, and you will save money compared to a transaction at the ticket window.
In fact, you will save more money the further out you purchase your lift tickets. Buying at least a week ahead will save you quite a bit, and you'll get the best direct Park City Mountain Resort and Deer Valley Resort lift ticket prices if you plan several months ahead. You could pay a third of the window price if you buy your Park City resort lift tickets just three months before your trip!

Buy Online Through Discounters
Park City Mountain Resort does not offer ticket sales through third parties. You will only be able to purchase Deer Valley tickets through online retailers.
There are plenty of third-party retailers who will hook you up with lift tickets. Some sites, like Liftopia and Ski.com, do an excellent job of looking out for your wallet while providing the same ski experience you're after.
There are ups and downs to online discounters, though. The positive is that you are going to get great Park City lift ticket prices. Some skiers manage to save up to 85 percent on their lift tickets by scooping them up ahead of time on these sites. The downside is that they are non-refundable and non-transferable.
If you get sick, or there just isn't any snow, you're out of luck. That's the trade-off. Your increased risk of a failed ski day is rewarded with great prices. It can be a bit of a gamble. But if you plan carefully, your chance of missing out on bluebird ski day memories can be minimized.

Buy At Your Ski Shop (Or Other Retailer)
Park City Mountain Resort does not offer ticket sales through third parties. You will only be able to purchase Deer Valley tickets through online retailers.
If you don't want to shop directly at the resort for your lift tickets, but you prefer the brick-and-mortar experience, you may have other options. While you're getting outfitted with rental gear or stocking up on the muffins, grab your lift tickets at a local ski shop or Costco.
Prices are comparable to what you'd see when buying a similar ticket from the resort directly, but you can feed two birds with one scone. You won't save big, but crossing one more transaction off your list is convenient.
As policies can and do change all the time, we highly suggest that you check with your retailer of choice in advance. If you can't secure your tickets this way, you can always go buy them at the window.

Buy A Pass
Epic Pass (Park City Mountain)
For the true powder aficionado, a pass may be in order. The Epic Pass includes a season of unlimited access to Park City Mountain and many other popular resorts, with limited additional privileges as far-flung as Japan. It's the perfect choice for the widely-traveled skier who wants to spend a lot of time on the slopes during the season. There are a few other flavors Epic Pass to choose from, including the Epic Local Pass and the Park City 4-Pack. They each come with specific restrictions you'll want to check out before you buy, but they can be a great value if you intend to make repeated visits.
If you don't feel like shelling out for the full pass, you can pick up an Epic Day Pass instead. You can take advantage of Epic Pass perks for a fraction of the cost of the full pass. That makes it an ideal choice if you want to lock in your ski days early, but don't plan on spending the whole season here.

IKON Pass (Deer Valley)
If you're interested in getting a pass that includes Deer Valley Resort, the IKON Pass may be for you. It is a doozy of a package, costing more than a grand and offering unlimited ski days at 15 resorts throughout the western US. Purchasing the IKON Pass also gets you seven days each at 27 more resorts, including our very own Deer Valley Resort.
It probably doesn't make much sense to grab an IKON Pass if you only intend to ski Deer Valley, but having the option to spend a week there might sweeten the deal if you intend to trek all over the region, skis in hand. There are several international resorts in the seven-day group, including mountains in Chile, Australia, New Zealand, Japan, and Canada.

Explore Base Area Lodging
Dynamic, family-friendly, and with a focus on the guest experience, Canyons Village is the perfect place to book an exciting ski trip. Park City Canyons lodging puts world-class snow and year-round entertainment at your fingertips.
Things to Keep in Mind
There are a few things to keep in mind when buying your Park City resort lift tickets.
Check resort COVID-19 restrictions. Vail has released its 2022/2023 winter experience guide. While the situation is still subject to change, Vail's official statement is a useful benchmark for what to expect during your upcoming trip. You can review the guidelines here.
Many tickets are non-refundable and non-transferable. When you buy directly from the resort, you can refund unused days until up to 5 PM on the last day of your ticket (at Park City Mountain). But, if you buy from a third party, you're locked in when you buy. So make sure to plan carefully.
If you need to adjust your tickets, you can make arrangements directly with the resort. Keep in mind that any alterations or substitutions will be charged at the ticket-window price for the day in question.
Make sure you know how and when you'll get your tickets. At Park City Mountain, lift tickets are mailed to you if you buy at least nine days in advance. If you're planning an extended trip, or will be somewhere else, make sure you arrange to get your mail! Check the lead time on delivery for international ticket sales. If you buy tickets within a few days of your intended ski trip, you'll need to pick them up at the resort. Be prepared for lines, and make sure to bring proper identification and proof of purchase.
Buy Passes Early. Be aware that pass sales tend to close some time before the beginning of the ski season (usually around Labor Day). Don't wait until October or November to start shopping for a pass. You may find yourself out of luck if you procrastinate your pass purchase. Shop very early if you intend to buy a season pass.
EpicMix
Vail's all-in-one resort app is your resource for on-mountain information and support. From dining reservations and snow reports to safety alerts and ski-patrol access, EpicMix is just what you need to take charge of your Park City Mountain experience. You can download it before your arrival.For Android users, visit Google Play »For Apple users, visit the App Store »
One Last Thing
You're going to need somewhere to rest after your time on the snow. Fortunately, All Seasons Resort Lodging offers the largest selection of condominiums, townhomes, and vacation residences in Park City. So, while you're trying to get the best Park City lift ticket prices available, don't forget to shop for the best Park City lodging, too. When you book directly with us, you'll always get the lowest available rate. We guarantee it.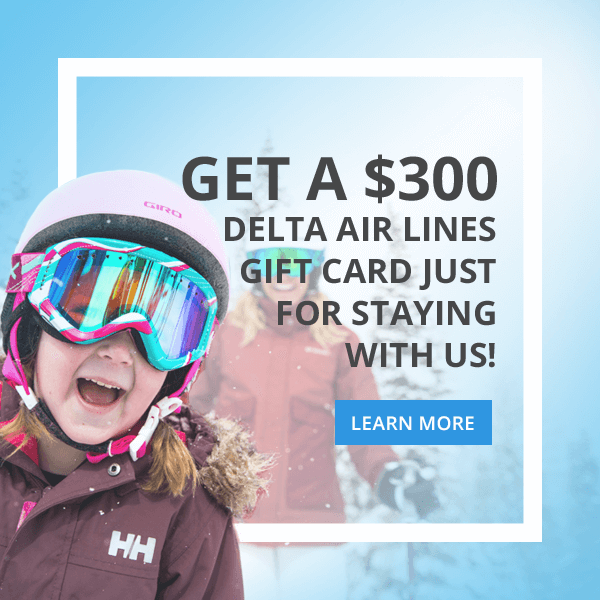 Related Articles
Things to Do During Park City's Mud Season
Our Picks for Mountain Bike Rentals Park City
Deer Valley Ski Resort, Park City, Utah: An Overview
Park City Spring Break