Find Your New Favorite Pacific Beach Brunch Spot
For some, brunch is just a late breakfast. For others, it is a glamorous mid-day date with all your besties. Whatever it is to you, Pacific Beach is packed with unique restaurants that will help you make the most out of this unique culinary institution!
San Diego's best brunch starts right here.
Crushed
967 Garnet Ave
San Diego, CA 92109
(858) 230-6567
FAMOUS MIMOAS // IMAGE CREDIT: CRUSHED
DADDYCAKES // IMAGE CREDIT: CRUSHED
The worst-kept secret in Pacific Beach, Crushed is the mimosa place. Flights of the best mimosas come out alongside dishes spanning American, Mexican, and Italian cuisine. Diners with a sweet tooth will love nothing more than the apple pie pancakes, while those with a savory disposition should dig into the uniquely filled "Daddycakes."
There's plenty of variety to explore as you come back time and time again!
Fig Tree Cafe
5119 Cass Street
Pacific Beach, CA 92109
(858) 274-2233
FAMOUS MIMOAS // IMAGE CREDIT: CRUSHED
San Diego has pretty amazing weather all year long. Take advantage of all the sunshine with an outdoor brunch under the boughs of local fig trees! Fig Tree Cafe's unique menu includes some hits you won't find anywhere else, like the breakfast sushi and the signature fig jam-stuffed french toast.
If you don't want to try something as daring as a saffron breakfast paella, you can still grab a perfect breakfast burrito or an apple fritter to go with your coffee (for which they also have a variety of flavorings).
Kono's Cafe
704 Garnet Ave
Pacific Beach, CA 92109
(858) 483-1699
OUTDOOR DINING // IMAGE CREDIT: KONO'S CAFE
There's no better recommendation for Kono's Cafe than the line that forms outside their door every single morning. Attracting that kind of crowd on a consistent basis is the mark of local greatness.
Within sight of the beach, this unassuming eatery is known primarily for two things-coffee and breakfast burritos. Grab one of each and prepare to enjoy the best meal you'll have all day. Grab your spoils and head down to the sand for brunch right on the beach!
Truckstop
4150 Mission Blvd
Pacific Beach, CA 92109
(858) 274-8785
A FULL PLATE AND A COLD DRINK // IMAGE CREDIT: TRUCKSTOP
If you have a hankering for down-home country fare for brunch, it doesn't get much better than this. Truckstop's got all your Southern favorites, including chicken and waffles, steak and eggs, and biscuits and gravy.
They'll offer you as much or as little as you like, ranging from the aptly named Simple Breakfast to the enormous Mac Truck Challenge (the latter of which will net you a 50% discount if you can finish it within 20 minutes-no sharing).
Wash it all down with a great selection of craft beers for a stick-to-your-ribs brunch that will leave you happy and full all day!
Waterbar
4325 Ocean Blvd
Pacific Beach, CA 92109
(858) 888-4343
A FULL PLATE AND A COLD DRINK // IMAGE CREDIT: TRUCKSTOP
Waterbar is a fresh brunch choice with a focus on sustainably sourced seafood. The raw bar is definitely the brunch highlight, with a selection of uncooked masterpieces like poke and ceviche. Those aren't your only options, though.
You'll also find salmon benedict, fried calamari, and even a seafood bloody mary on the menu.
Breakfast Republic
4465 Mission Blvd
Pacific Beach, CA 92109
(858) 750-2107
BREAKFAST CLASSICS // IMAGE CREDIT: BREAKFAST REPUBLIC
Even though breakfast is right in the name, this is a killer brunch spot, too. Breakfast Republic is all about eggs-to the extent that there are chicken decals on everything and the floor is covered in egg-shaped chairs.
Omelets, Benedicts, scrambles, and just about every other preparation of egg you can name are done to perfection on a daily basis.
On the liquid side of the menu, you can stay healthy with a kombucha or indulge with a boozy "French Toast on the Rocks," with plenty of other beverages in between. Be sure to try a specialty latte!
Woody's Breakfast & Burgers
4111 Ocean Blvd
Pacific Beach, CA 92109
(858) 273-9663
A NOURISHING BREAKFAST BOWL // IMAGE CREDIT: WOODY'S BREAKFAST & BURGERS
For those who like to add a little burger to their brunch, this is the perfect stop. Woody's offers unobstructed views of the Pacific Ocean from their open-air shorefront patio! Of course, there's more on offer at this quintessentially Californian joint.
The all-day smoothies and bowls offer something fruity, healthy, and cool for a warm summer day. The scrambles are the highlight of the breakfast side of the menu, with the Buddha Burger serving as the staple for the lunch end of the brunch spectrum.
The Mission
3795 Mission Blvd
Pacific Beach, CA 92109
(858) 273-9663
THE MISSION ROSEMARY // IMAGE CREDIT: THE MISSION
This home-grown favorite focuses on perfection plus presentation. A little whimsy and an attractive plate goes a long way toward creating a picture-perfect brunch, and you'll find plenty of that here.
Baked banana caramel french toast and "Loco Moco" are just a couple of the imaginative dishes that you'll find on the menu.
If we had to pick just one item to suggest to a first-timer, go with the Mission Rosemary breakfast platter.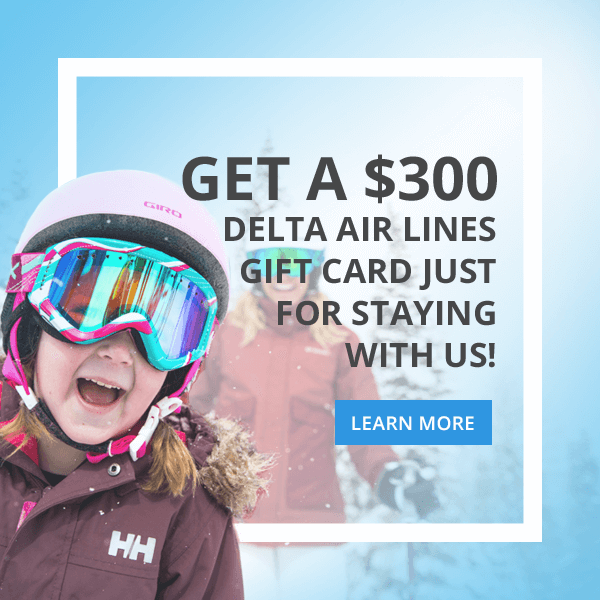 Related Articles
Things to Do During Park City's Mud Season
Our Picks for Mountain Bike Rentals Park City
Deer Valley Ski Resort, Park City, Utah: An Overview
Park City Spring Break –>