You made it! You booked your Park City lodging, you arrived and found your way to the slopes, you had an incredible day at the resorts. But something is wrong. There's a pain-an emptiness-in your gut. Have you been poisoned? No, you're hungry! You haven't eaten since the airport, and man are you peckish.
So what is there to eat? Fortunately for you-plenty! From high-end sushi to greasy burgers, Park City has you covered.
Do it for Yourself
Nothing beats home cooking, even on vacation.
If your lodging is larger than a single-room suite, odds are that you have access to some kind of kitchen within your accommodation. Condos and vacation homes often generally have a full kitchen with all the cookware, utensils, and dishes necessary to make and serve homemade meals. Staying in and preparing your own fare is a sure-fire way to save on eats, and can provide both meaningful experiences and lasting memories. But it also takes time.
You can save more and eat better when you cook for yourself, but time is money too. All the time spent heading to the grocery store, driving or riding back, cooking, and cleaning up can suck hours out of your precious in Park City, and maybe you're not ready to give up another hour on your snowboard just to save a few bucks on groceries. In any case, it is a great option to keep in mind, and can be a real boon for your meal planning.
If you aren't in a mood to do the cooking yourself, there are more than a hundred restaurants in town ready to do the job for you. The selections below are not exhaustive, but they are a nice cross-section to guide rumbling bellies to the right sizzling grills and simmering saucepans.
Best of Park City
Nothing beats home cooking, even on vacation.
These are the highlights. That doesn't mean the fanciest tables in town, but each restaurant here is a local staple and a highly characterful establishment that is unique to Park City.
Having the distinction of being the only ski-in/ski-out distillery in North America (maybe the world?), High West is-in some ways-Park City in a nutshell. Every time you step through the door you will find a raucous good time waiting for you. From the impressive in-house whiskey to the damn-good plates of hearty western food, you will leave with a full belly and a smile on your face. Be advised that-as one might expect-this is a strictly 21+ only venue.
Utah is nowhere near Maine. One would not expect to find a lobster roll here that can take a national title from New England Masters in Park City, but here it is. There isn't a lot of variety on the menu here, but there doesn't need to be. Walk in, order sandwich, enjoy a transcendent lobster roll experience. Freshie's used to only be a food truck at the Park Silly Sunday Market, but now it has a permanent brick and mortar home that is thronged with more hungry mouths than a pier full of seagulls.
There is no shortage of sushi in Park City. Some might even say it is over-represented for a mountain town in the middle of the Rocky Mountains. In such a fiercely competitive field, Sushi Blue strikes the right balance of exceptional flavor, varied menu, and approachable price that makes it a top choice for all your Asiatic seafood needs. That doesn't mean that Yuki Yama and Blind Dog don't deserve consideration, but you should probably start your sushi journey here.
Cheap Eats
Cheap doesn't mean unappetizing, just less involved.
Sometimes you don't want to make a big production out of your meal. When you want a less-expensive alternative that doesn't skimp on flavor, these are the go-to choices for a good meal.
Good pizza-by the slice or the whole pie-sandwiches, burgers, and a laid-back atmosphere stacked to the vaulted ceiling with vintage beer cans are all available here. Grab a quick-n-dirty lunch and soak in the casual hang-out nostalgia you didn't know you were missing. No one here is going to judge you for getting cheese fries with your Spicy Luau.
Aside from a sprawling salsa bar running the gamut from tame to face-melting, El Chubasco offers a mean take on all the Mexican classics. Smothered burritos, street tacos, chimichangas, and more fly out of the kitchen at an unbelievable pace to keep up with the hordes eager to get a taste of this south-of-the-border soul food.
An unassuming single room on the back side of Main Street, this low-key deli offers up 50 types of fresh sandwiches for any taste. Vegetarians and carnivores alike will be delighted by the robust selection and hearty flavors. The one downside here is the limited hours. This place is only open for lunch. Breakfast and dinner needs must be met elsewhere.
Eating on the Mountain
More than overpriced grab-n-go.
Skiing is hungry work. It can be so draining, in fact, that you don't even want to leave the mountain before stuffing something delicious in your gullet. On those occasions, it is important to know where the best on-mountain fare can be located. You don't want to pay $10 for a soggy pre-made burger, so try these instead.
Take the opportunity to dine al fresco at 8,200 feet at this full-service eatery right on the mountain at Canyons Village if you want something more ambitious than a cafeteria lunch. Lookout Cabin offers fresh, moderately-priced cuisine and good service, both a rarity in on-mountain dining. The diversity of options is good, with everything from wagyu burgers to cheese fondue on the menu, depending on your tastes. Once you are done, hop right back on the Orange Bubble Express and get back to the fun.
While it is at the bottom of the slopes, rather than on the hill, Corner Store Pub & Grill is a casual place to grab a meal, a snack, or a drink during your day at Park City Mountain. They even host live music! Breakfast is definitely the star here, but the sandwiches are pretty great too. The patio is refreshing, though you may want to come in out of the cold for a bit before heading back out.
As with all things Deer Valley, Royal Street Cafe is just a bit nicer than comparable options. The menu is creative, fresh, and satisfying. The outdoor dining enjoys a lovely view. The service is great. The presentation is even attractive. You can even get toasty by the indoor fire pit while you relax.
Dietary Restrictions
No gluten here!
When it comes to diet, not everyone is playing by the same rules. If you are coming to park city with a special dietary restriction, there are a few standout options that cater to your particular needs. Park City might be a small town, but the huge number of restaurants does make it easier to satisfy your hungry without violating your gustatory standards.
This is the only fully kosher eating establishment in Park City. Eating kosher in town is a bit of a challenge, but Bistro Kosher Deli is there to take care of your needs. They even provide Shabbat meals, though orders must be made by Wednesday.
Not every option at Vessel is vegan, but there are a number of very tasty animal-free options on the menu. Both the avocado toast and the pita chips with hummus are great for a quick snack or a light lunch, and other vegan fare is offered as seasonally appropriate. Even for those without vegan sensibilities, everything on the menu is prepared with an eye toward freshness, local sourcing, and seasonal tastes.
Five5eeds (Old Town) – Gluten Free
Not only are there a number of natively gluten-free meals, like the acai bowl, there are plenty of menu items that can be made free of gluten through substitution. Staff is very accommodating to ensure that your dining experience is as gluten-free as you want it to be, which is a refreshing change from the usual exasperated sighs and rolled eyes from most servers when asking for gluten-free options.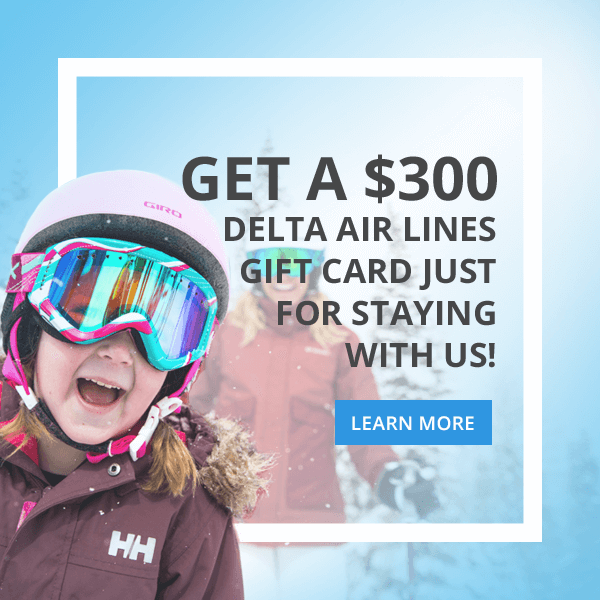 Related Articles
Things to Do During Park City's Mud Season
Our Picks for Mountain Bike Rentals Park City
Deer Valley Ski Resort, Park City, Utah: An Overview
Park City Spring Break