There is an important maxim you should always remember when planning your winter trips to Park City: earlier is better. That doesn't necessarily mean booking early in the ski season. It does mean that preparing for your perfect ski trip is best done months ahead of time, while the sun is still shining well into the evening and the leaves are still attached to the trees. Let us walk you through some of the most crucial considerations for booking an ideal winter trip before the first snowflakes fall.
Updated for the 2021/2022 ski season.
The Here and Now and the Then and Snow
How much snow will there be?
Skis and snowboards won't do you much good on dirt and stone. You also aren't going to get far if the resorts are closed when you arrive. No, that wouldn't do at all. You want piles of powder on meticulously-groomed terrain, and that starts with date selection.
While meteorologists don't always get it right, they are pretty good at making accurate long-range predictions for the upcoming season while we are still months out. A plethora of powder prognosticators promote proprietary predictive models for probable precipitation levels-The Farmer's Almanac being the among the most famous and storied of the bunch, though there are others. Consulting any of these forward-thinking estimates will give you a reasonable idea of the sort of winter you should expect.
In the upcoming season, Park City is predicted to experience a cold, typical winter with average snow fall by On The Snow and Farmer's Almanac.
A Date With the Resort
The resort is gorgeous at night
Next, you need to consult the projected opening and closing days for the resorts you might want to visit. Similar to the long-range forecasters just mentioned, resorts must make educated guesses about the viable window for profitable operation. For the 2021/2022 season, Park City Mountain will be opening on November 28 and closing the following April 17. Obviously, if you want to ski Park City Mountain, you will want to schedule your visit between those dates.
That is a pretty big window, and there are tons of ways to enjoy the resort within such a broad spectrum. Early skiing, spring skiing, holiday events, celebrity spotting during Sundance, night skiing. Everything changes depending on when you show up. You could have a whole different vacation every week if you wanted!
Pass It On
Get a deal on your lift tickets
Now that you've got a timeframe, you need access to the slopes. Skiing/snowboarding isn't cheap. But there are ways to make winter sports just a bit more affordable. There are a couple of large aggregate resort passes that include one or another of Park City's resorts, along with a variety of other destinations.
The Epic Pass includes access to 65 resorts, including Park City Mountain. You get unlimited access for a relatively cheap $999. That's not bad, given the price of a single day's ticket purchased a la carte can be $199 or more.
The Ikon Pass includes access to 36 mountains, including Park City's Deer Valley Resort and Salt Lake City's Brighton, Alta, and Snowbird for $1,049. There is a downside to the Ikon Pass, however. Access to Deer Valley is not unlimited. Instead, you only get seven days of access to Deer Valley Resort, and another seven days to split between Alta and Snowbird however you like.
EpicMix
Vail's all-in-one resort app is your resource for on-mountain information and support. From dining reservations and snow reports to safety alerts and ski-patrol access, EpicMix is just what you need to take charge of your Park City Mountain experience. You can download it before your arrival.For Android users, visit Google Play »For Apple users, visit the App Store »
Where to Lay Your Head
A Park City favorite: The Lodge at the Mountain Village
You aren't going to spend 24 hours on the slopes, no matter how much you might want to. You are going to need to sleep somewhere. So where are you going to stay? There are plenty of options in town. Unfortunately, you are going to need to commit far in advance if you want to get the best lodging, putting down your cash before your trip without the ability to change your mind due to strict cancellation policies.
But there are exceptions. Those who book their lodging long before the snows fall are often eligible for excellent promotions and discounts. Hotels and property management companies love to get early commitments to fill their winter rooms, and are willing to offer exceptional incentives to make that happen, including All Seasons Resort Lodging.
Never Too Early
By planning early, you will save yourself a lot of stress and a lot of cash. Pick your date, choose your resort, and book your lodging. By booking with us, in particular, you can grab the perfect condo, townhome, or vacation residence without sacrificing the option to alter your plans free of major penalties in case you change your mind.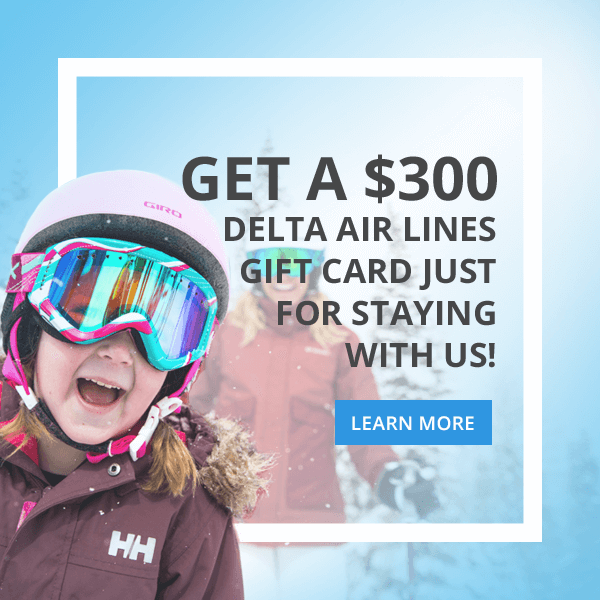 Related Articles
Things to Do During Park City's Mud Season
Our Picks for Mountain Bike Rentals Park City
Deer Valley Ski Resort, Park City, Utah: An Overview
Park City Spring Break