The 2023 Sundance Film Festival is set to take place in person January 19 – 29, 2023.
There are Sundance Film Festival theater locations all across Park City. The Festival is a huge, decentralized event. There are hidden hotspots all over town. With so many venues, it helps to have a reliable Sundance Film Festival theater map. Feel free to borrow ours!
Read on to find every theater in town, along with a description of each screening location. Come prepared to get the most out of your Sundance Film festival experience!
Sundance Film Festival Map
Click the icon on the top left of the map to show more filters like shuttle routes and theaters!
Redstone Cinemas
Park City's largest commercial theater pulls double duty as a Sundance Film Festival venue. During the festival, this Kimball Junction multiplex diverts several screens from the current box-office crop to festival darlings. It is also easily accessible by car. Large commercial parking lots surround it. As a dedicated movie theater, everything is set up for the perfect screening experience. No retrofitting necessary.
Temple Theatre
Temple Theater takes its name from the Temple Har Shalom, where the theater is located. Park City's stately synagogue and Jewish Center opens its doors to Sundance Film Festival patrons each year. It screens Festival films in the attached auditorium. Temple Theatre has an almost academic atmosphere, perfect for rich introspection and thought-provoking cinema.
Located in the Snyderville area, this is one of the more remote venues. Plan ahead with your travel, especially since parking is not available for public use.
The MARC Theater
MARC stands for Municipal Athletics & Recreation Center. Hungry for more screens, the Sundance Film Festival converts the large indoor court of this rec center into a theater. It features plenty of space and excellent acoustics.
You might not be able to shake that "school assembly" vibe before the house lights go down. But you'll be entirely engrossed in the screening once the film starts. This is a larger, auditorium-style venue with 550 seats. Located in a mostly residential neighborhood just outside the downtown area, transit is a necessity. There just aren't enough places in the area to park if you drove yourself.
Eccles Theatre
Enjoy the George S. and Dolores Doré Eccles Center for the Performing Arts. This theater is one of the cornerstone venues for the Sundance Film Festival. It's hard to believe this all just started as a high school auditorium. For more than 20 years, this beautiful hall has been home to hundreds of films, performances, concerts, and more.
This sizable two-story venue accommodates more than 1,200 individuals. That makes it the biggest hall in town. From the front row to the nosebleeds, you'll enjoy a classic Sundance Film Festival experience during your screening.
Despite a high-school sized parking lot, there is no way to park anywhere near the venue during the festival. Thankfully, city and festival shuttles run through the Prospector Square area every few minutes. Use one of those.
https://www.parkcitymag.com/arts-and-culture/2017/12/stage-of-many-players
Prospector Square Theatre
Prospector Square is a sleepy residential area on the outskirts of downtown Park City. The theater at its heart is a lovely convention center. It hosts everything from family reunions to weddings. But it becomes a bustling Sundance Film Festival venue each January.
This space becomes an intimate, comfortable theater for festival screenings. You won't be sitting on plastic chairs lined up on an auditorium floor. Tiered theater seats and a lobby snack bar add to the cinematic experience.
You can find the theater just a short detour from the main highway on the cusp of downtown Park City. Grabbing a bus to the venue is a cinch. It is already a major transit stop on the city transportation system.
Holiday Village Cinemas
Another commercial theater, this smaller multiplex has four screens with standard theater seating and amenities. During the Sundance Film Festival, it gives up some of its commercial film slots for Festival screenings.
The viewing experience is front and center here. The steep incline between rows ensures that you won't be enjoying a first-class view of the back of some guy's head. A full-service snack bar really helps you get into the cinematic mood.
It's hard to miss the location of this theater, sitting right in a downtown shopping complex. Shuttles headed from Main Street or Kimball Junction all drive right by it.
Holiday Village Cinemas
This is the newest of the Sundance Film Festival venues. In fact, it used to be a sporting-goods store. The Sundance Institute has taken great pains to expand the derelict retail space into a state-of-the-art theatrical paradise.
It sports cutting-edge sound systems and comfy seats. The Ray Theatre is also the new VR exhibit space for the festival. These smaller VR spaces highlight the future of interactive entertainment.
The Ray is tucked in right next to the Holiday Village Cinemas in the same retail park. Use the same routes to access both venues.
Park Ave Theatre
The Sundance Film Festival is always on the lookout for new venues. To expand its offerings and get more patrons in front of screens, the Festival converts some of the conference space in the DoubleTree by Hilton Hotel into a theatrical auditorium. The space becomes a perfectly pleasant screening room for cinephiles. Every effort is made to help you forget you're sitting in a hotel meeting area. They do a great job of selling a theater atmosphere given the constraints of the space.
Parking is for hotel guests only. Don't bring your own ride. Grab a nearby shuttle or park-and-ride instead. It is easy. Just jump on any shuttle headed for the Ray Theatre or Holiday Village Cinemas. They all share a parking lot, right off Highway 224.
Library Center Theatre
This is undoubtedly one of the coziest venues of the Festival. The Park City Library (which once served as the local high school) turns some of its space into a theater for the Sundance Film Festival.
It is home to small screenings and close seating. While you won't find a lot of legroom here, you will have a great time seeing awesome movies in an intimate environment. The library is a beautiful building. It is even a great place to stand around in a waitlist line.
Sitting right in the downtown area, transit is much easier than some far-flung theaters.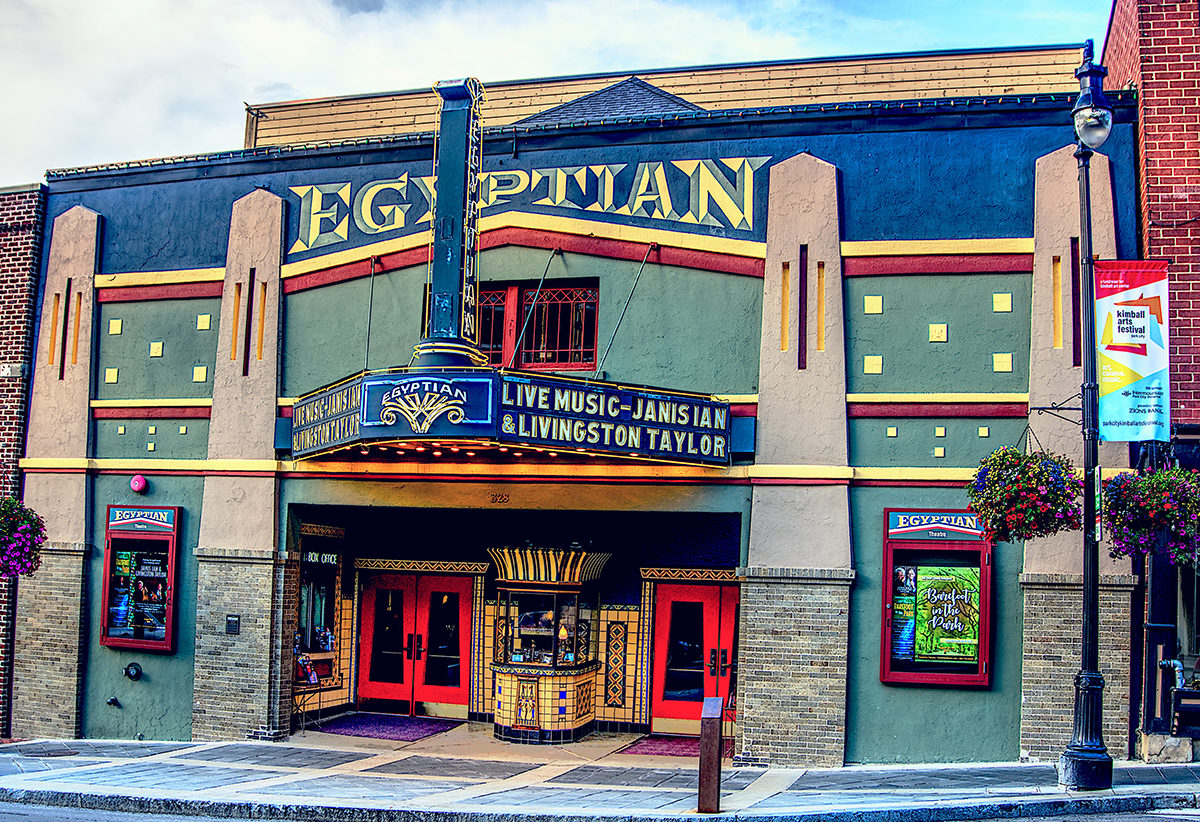 Library Center Theatre
A familiar local landmark, the Egyptian Theatre is the true cultural lynchpin of Park City. The grandeur of the Egyptian Revival is on display in this gorgeous old theater. Catching a flick at the Egyptian is a major Park City bucket list item.
From the glitzy marquee to the pharaonic interior, this theatre is a symbol of the quirky character and grand aspirations of the Sundance Film Festival.
It sits proudly at the top of Main Street. Long may it reign over all other theaters from its literal seat on high.
No matter where in Park City your screening is located, All Seasons Resort Lodging has the perfect Park City Lodging for your stay. We have condos, townhomes, and vacation rentals near all Sundance Film Festival theater locations. Book from Main Street to Kimball Junction. Minimize your travel time and maximize your budget thanks to our Lowest Rate Guarantee.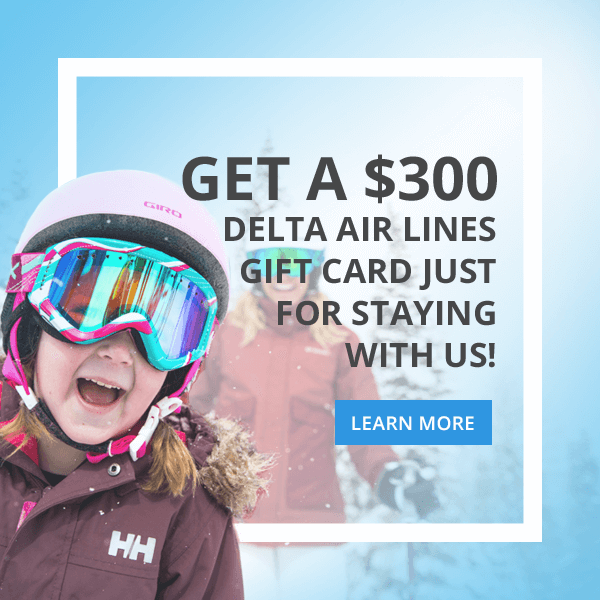 Related Articles
Things to Do During Park City's Mud Season
Our Picks for Mountain Bike Rentals Park City
Deer Valley Ski Resort, Park City, Utah: An Overview
Park City Spring Break