There are hundreds of miles of trails in Park City, just waiting for you to ride them. Mountain biking in Park City is the perfect way to experience the beauty of the Wasatch Mountains. Our carefully maintained trails make Park City Utah's only gold-level mountain biking destination, according to the International Mountain Biking Association. Excellent trails demand excellent equipment. To outfit you for your ride, we've selected the best mountain bike rentals in Park City!
White Pine Touring
Seasoned professionals and passionate locals, the pros at White Pine Touring offer more than just mountain bike rentals for your Park City adventure. They also offer guided tours for all skill levels and occasions. A simple tour of some of Park City's most beautiful vistas, a challenging trek along secret hotspots, night biking for a fresh perspective, or even winter fat-tire biking tours are all on the menu. Get a taste of guided touring with one of their weekly free rides.
Even if you aren't taking advantage of their unmatched local guides, you can still pick up a few local pointers to help you design your own day on the trails.
Top Pick: Guided Rides and Local Tips
Image /  White Pine Touring
Jans Mountain Outfitters
A Park City institution for over 40 years, Jans is your one-stop shop for every conceivable flavor of alpine adventure. You can get outfitted for everything from snowshoeing to rock climbing within these walls, but their expertise in custom-fitted mountain bikes is legendary.
Renting from Jans is more like a trip to a bespoke tailor than a trip to a sporting goods store. They fit your height, weight, sex, shape, level of expertise, and intended ride with each rental. Whether this is your first time on two wheels or you're in the market for the finest equipment money can buy, Jans will hook you up with exactly the solution you need from their stable of bicycles from Santa Cruz, Specialized, Juliana, and more. They evaluate everything from frame size to gear range and brake design for a unique fit.
Top Pick: Custom Rentals and Selection
Image /  Jans Mountain Outfitters
Canyon Mountain Sports
The most convenient place to grab your skis at Canyons Village is also the most convenient place to rent your mountain bike at Canyons Village. Canyon Mountain Sports has the bicycles and gear you need for your perfect ride. They carry a selection of tailored rides from GT, plus a healthy variety of clothing, helmets, gloves, tires, tubes, water bottles, and more.
Canyon Mountain Sports is prepared to equip your entire family for the ride of a lifetime, right on the Village Plaza. You'll be up on the trail in no time thanks to their on-resort location.
An additional benefit of their central location is that they can service any problems that might arise during your rental. Bend a wheel? Break a chain? Just need a little adjustment to the brakes? They can cure whatever ails your cycle.
Top Pick: Canyons Village Convenience
Legacy Sports
Tucked into the Mountain Village at the base of Park City Mountain, Legacy Sports offers all the convenience of its sister location (Canyon Mountain Sports, above). Legacy Sports is focused on the resort and downtown areas instead of Canyons Village. Rent everything you need for your day on the trails right here. They provide GT bikes, safety equipment, and other essential gear for riders of every age and all levels of experience.
Much like Canyon Mountain Sports, Legacy Sports is available to service your rentals in case you run into trouble, and a central location means you don't have to haul your bikes far to reach whatever trail you want to ride.
Top Pick: Park City Mountain and Downtown Convenience
Deer Valley Resort
Deer Valley Resort offers its own fleet of downhill mountain bikes for guest rental. The resort focuses on the grab-and-go convenience of its stock of Rossignol mountain bikes, prepped and ready for whenever you arrive. Drop by anytime at Snow Park Lodge or Silver Lake Village and grab yourself a pair of wheels for a downhill mountain biking adventure. Simply show up, rent your equipment, and proceed to the lifts. It's that easy! There's no need to arrange pick-ups and drop-offs, haul the equipment, or worry about anything but going directly from rental to lift.
Top Pick: Deer Valley Resort Convenience
Image / Deer Valley Resort
Park City Bike Demos
Delivery is the ultimate convenience when it comes to mountain bike rentals in Park City. Park City Bike Demos brings your bikes right to the door of your vacation rental and picks them up when you're done (you still need a way to get them to the trailhead, sadly). These aren't just any bikes, either. They offer a fleet of the finest mountain bikes on the market from small and medium-sized manufacturers like Rocky Mountain Bicycles, Ibis Cycles, Felt Bicycles, Argon18, and Devinci Cycles.
Every bike is ready for you to try as soon as you check in at your condo, townhome, or vacation rental. You can apply the rental price of your high-end machines directly toward the purchase if you decide you want to take home your own piece of cycling excellence.
Top Pick: Delivery and High-End Rentals
After a day of cycling, you need a comfortable place to clean up, unwind, and prepare for another day of adventure. All Seasons Resort Lodging offers spacious, convenient accommodations from Kimball Junction to Main Street. Our unmatched selection of condos, townhomes, and vacation homes let you choose the perfect end to your epic ride. Your trip is protected by our Lowest Rate Guarantee. You can rest easy, knowing you're always getting the best rate in town.

Search Park City Vacation Rentals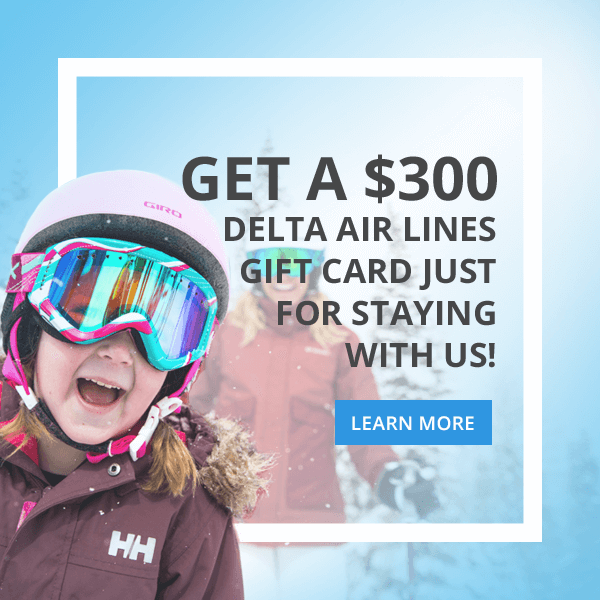 Related Articles
Things to Do During Park City's Mud Season
Deer Valley Ski Resort, Park City, Utah: An Overview