A Local's Guide to Park City Nightlife
While Utah's liquor laws are stringent, Park City's nightlife scene is anything but buttoned up. Two breweries, a pair of distilleries, a dozen bars and saloons, a thumping dance club, and other after-hours diversions bring enough late-night revelry to delight even the most discerning nocturnal socialite.
To help you experience the best of the best, our local experts composed a Park City nightlife guide.
UPDATED! All information updated as of May 31, 2022.
Our Favorite Park City Bars
High West Distillery
High West Distillery is the cornerstone of Park City nightlife. As the first legally licensed distillery in Utah since Prohibition, High West leans into its unique mining-era charm. The attached saloon is a must-visit stop on any bar crawl. Located on Main Street, just one block from Park City Mountain's Town Lift, High West Distillery prides itself on being the world's one and only ski in ski out distillery.
Signature libations include their famed American Prairie Bourbon, Double Rye, Rendezvous Rye, and Campfire whiskey. Sip these whiskeys neat or enjoy one of their handcrafted cocktails. We highly recommend their best-selling cocktail: Dead Man's Boots. Hungry? Pick your pairing with tasty snacks like gourmet popcorn, mouth-watering lamb T-bones, or anything else from their carefully crafted menu of rugged Western cuisine.
High West Distillery Details
Hours:
Location: 703 Park Avenue, Park City, UT 84060
Contact: (435) 649-8300
The Spur
Live music takes center stage at The Spur. Enjoy beer AND wine on tap, opt for signature cocktails made with local spirits, or fill your belly with tasty pub food (served until 10 p.m.). The real attraction is the kick-ass list of live acts ranging from local DJs to regional rock-n-roll bands playing nearly every night. This joint is a particular favorite among the 40+ crowd.
The Spur Details
Hours: Daily 11:00 am – 1:00 am
Location: 352 Main St, Park City, UT 84060
Contact: (435) 615-1618

The Spur
No Name Saloon
With 17 TVs, a heated roof-top patio, craft draft beers, signature cocktails, spirits for every taste, and a renowned buffalo burger, No Name Saloon is a Park City nightlife mainstay. This quirky watering hole is housed in a historic building constructed circa 1905 after a fire leveled all of downtown Park City, and decorated with eclectic antiques from around the world. With the comfortable vibe of the world's funkiest garage, No Name Saloon is dripping in character-and filled with a colorful cast to match.
No Name Saloon Details
Hours:
11:00 am – 2:00 am Daily
Location: 447 Main St, Park City, UT 84060
Contact: (435) 649-6667

Image: No Name Saloon 

Downstairs
Park City offers an honest-to-goodness nightclub in Downstairs, which is unusual for a ski town. The rotating cast of DJs spin EDM tracks that cater to the millennial and younger crowd in a town known as a 45+ playground. While tables can be on the spendy side, the drinks are cheap. You couldn't ask for a more perfect spot to spend a night out on the town. Downstairs is also the perfect place to book a raucous bachelor or bachelorette party.
Downstairs Details
Hours: Wed – Sat 8:00 pm – 1:30 am
Location: 625 Main St, Park City, UT 84060
Contact: (435) 226-5340

Image / Visit Park City
Top Park City After Hours Activities
Egyptian Theater
This Egyptian-Revival theater is both a cultural treasure and the beating heart of the annual Sundance Film Festival. The Egyptian Theatre is Park City's hub for art, culture, and entertainment-all from a perch at the top of Main Street. The historic stage within is host to theatrical performances, stand-up shows and musical performances ranging from classical to contemporary. Check the calendar ahead of time to find the perfect show for any taste.
Fun Fact: The Egyptian Theatre's stage former stage door is currently in storage. It serves as the canvas for an original work of street art by Banksy. It isn't the only one; you can view two others during your Park City stay.
Egyptian Theater Details
Hours: Depends on the event
Location: 328 Main St, Park City, UT 84060
Contact: (855) 745-7469
Your Source for a Local's Guide to Park City
Consider us your source for tips and tricks to maximize your Park City vacation! We have all the details on upcoming events, activities and more in our area guide. Plus, browse vacation rental options in downtown Park City, Canyons Base Village and Kimball Junction with amenities like gas fireplaces, private hot tubs and more.
Search Park City Vacation Rentals

Related Articles
Things to Do During Park City's Mud Season
Our Picks for Mountain Bike Rentals Park City
Deer Valley Ski Resort, Park City, Utah: An Overview
Park City Spring Break
Cheers from the rooftop.
Obfuscated beneath the surface of Santa Fe lies a furtive secret society-a shadowy cabal that stands sentinel over a hidden trail of esoteric treasures. No wait, nevermind. It is just the Margarita Trail-a fantastic, alcoholic, and flavorful tour of some of the finest Margaritas in the world. This self-guided, salt-rimmed tour takes thirsty participants to 31 participating bars and restaurants where they can try special concoctions and collect stamps to unlock special rewards.
How it Works
This is your passport.
Starting the tour is as simple as purchasing a Trail Passport, which can be done via TOURISM Santa Fe Visitors Centers, directly from any participating establishment, or by downloading the paid Margarita Trail Passport app from either the Apple or Google app stores. Once you have your passport and included map, you are free to head out and sample any of the special Margaritas scattered across town.
At each stop, you can collect a physical or digital stamp that will qualify you for membership in the Margarita Society (which conveys additional benefits), signed copies of The Great Margarita Book, and a Margarita bartender kit. You can only collect two stampers per day (drink responsibly!), but you are invited to come back to the tour as often as you like to sample the next signature Margarita on your quest for cocktail conquest.
A guide to our first stops.
To help get you started, we stepped out on our own Margarita Trail experience. Keep reading to hear about our first three stops, an expedition headed by our own Christine Robertson-general manager of Fort Marcy Hotel Suite-and retold in her own words.
The First Three
August 8, 2018 – Iguana Bar at Buffalo Thunder Casino: A Rocky Start
August 9, 2018 – Inn at the Anasazi: George is King
It's a big one, that's for sure.
My folks love to gamble and I discovered that one of their favorite casino bars was on the trail, so we did it on the fly. However… they gave us the wrong margarita. The app isn't totally user friendly-lacking some basic instructions-and unfortunately our first bar did not know either. The guy that served us wasn't the regular bartender, so we found out when we were already drinking that the ones he made us weren't the right Margarita. Also, all the bars have cards that participants are supposed to scan, but we didn't know that, and he didn't know that, so we didn't get "credit". The Marg was good and very full, but it wasn't the best experience on the trail.
A wide selection. What's your poison?
This is a stunning hotel and restaurant, and the highlight of our trail so far. George-our bartender/server-was extremely helpful and a skilled mixologist. We grabbed a beautiful, high table in the lounge and enjoyed the official trail margarita: the "Sandia y Pepino" (silver tequila, Cointreau, watermelon, cucumber, and tajin lime salt). You can only have one during your stop, so we stayed and enjoyed a few of George's other creations-including the Spicy Paloma and a Cucumber Mojito. Both were fantastic.
Designed by Guillermo Del Toro.
We decided we would go back just to visit George. He gave us the lowdown on how everything worked and answered our questions about the Trail. We wished we had started here. As I mentioned, this is a stunning room, and one of the highlights of that area was the tequila designed by Guillermo de Toro, which was the focal point of the tequila wall. They have a bar menu, so we ordered some chips & salsas while we were there. They were good as well.
August 9, 2018 – The Bell at La Fonda: Rooftop Drink Spot
Designed by Guillermo Del Toro.
This spot had super views of the city and a nice breeze. Our server here was austere in expression and could have made an excellent addition to the Queen's Guard. We made a bet that whoever could make him smile didn't have to pay the bill. Nevertheless, their margarita, the "Don Real Margarita" was very good (sauza hornitos reposada, anejo, gran marnier, and patron citronge). We also split a few quesadillas-veggie and chicken-and they were both good. The experience was great, and we would definitely come back for another round of drinks and quesadillas, but the Trail beckoned, and we moved on.
Wrap-Up
We'll definitely be back.
While things got off to a rocky start, our intrepid pathfinders managed to overcome some initial confusion with the app and the process of completing the trail on their way to claiming their first two stamps, 40% of the way to their first prize.
To find more information about the trail, visit the TOURISM Santa Fe page here, or go straight to the Apple App Store or the Google Play Store to grab the passport app. Make sure to share your favorite Margarita Trail pick, and stop by Fort Marcy Hotel Suites to recover from your evenings on the Trail.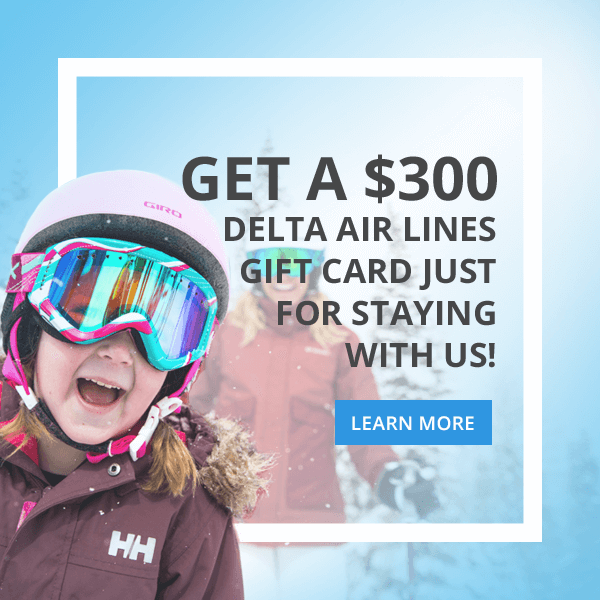 Related Articles
Things to Do During Park City's Mud Season
Our Picks for Mountain Bike Rentals Park City
Deer Valley Ski Resort, Park City, Utah: An Overview
Park City Spring Break