Preparing a Thanksgiving dinner is a difficult, time-consuming affair, an art steeped in tradition and full of fond memories and unforgettable moments. Choosing to undertake the task of Thanksgiving preparation while staying in vacation rental dials up the challenge and pours on the pressure as you try to craft a perfect feast in an unfamiliar kitchen.
Our tips for Thanksgiving in a vacation rental will help you keep everything under control and enjoy your vacation while you wow your guests with the ultimate Thanksgiving meal.
Plan Ahead
Knowing what you need, and when you need it, is half the battle. Frozen turkeys need time to thaw, stores are liable to be sold out of pumpkin pie filling on Wednesday night, and your vacation rental probably won't come stocked with a full suite of herbs and spices. While nearly every kitchen in a vacation rental is going to come with an assortment of pots, pans, utensils, and dishes, any specialty equipment your Thanksgiving spread requires should not be taken for granted.
Make your list, check it twice, and make sure you have enough time before turkey day to prepare for the feast you want.
Stick to the Essentials
You enjoy the home field advantage when cooking in your own kitchen. On unfamiliar soil, even simple tasks may take longer or require more shopping trips than you are used to. To simplify your life when cooking in a rented kitchen, simplify your menu.
Ditch or buy prepared any of the non-essentials you normally bring to your table. It might make your life a lot easier to pass on the green bean casserole for one year, or to acquire a ready-made alternative at a grocery store or local restaurant.
On the flip side, if it just isn't Thanksgiving without your signature sweet potato hash, do whatever it takes to make that hash.
Share the Load
Many hands make light work. If you are planning on a family gathering for your holiday, delegation is your friend. Spread out the work, the cost, and the luggage over as many guests as you can. By minimizing the number of things each individual has to worry about, you are minimizing the amount of stress for each participant, physically, mentally, and financially.
Disposable is King
Foil pie plates, aluminum roasting pans, plastic cups, and more are available at most supermarkets. You can skip a lot of the dishes and the cleanup if you are willing to use disposable cookware. You can even use disposable dishes and cutlery if you need to for the ultimate in feast day convenience. Have an eye toward convenience as you plan and prepare your meal. Most rentals probably aren't going to come with four pie pans anyway, making disposable the perfect choice for your Thanksgiving pie night.
Utah Oddities: Liquor
Utah has some unusual liquor laws. Anything stiffer than a 5% beer is going to come from the state-run liquor stores. There are several in Park City, but they will be closed on Thanksgiving. If you want some extra spirits for your gathering, you will need to plan ahead and purchase your liquor before Thursday comes. Make your run to the liquor store several days ahead to guarantee you get all the holiday cheer you will need for your meal and subsequent festivities.
Remember Your Vacation
You chose to celebrate a Thanksgiving adventure on vacation for a reason. Always remember why. Thanksgiving can be stressful, even within the walls of your own home. That can quickly escalate when you are staying in a vacation rental.
Above all, remember why you have a vacation rental in the first place. Leave plenty of time for recreation, take the time to watch the game, ban the discussion of religion or politics, or whatever else will help you have the enjoyable, relaxing experience you envisioned when you booked your stay.
Bonus: Thanksgiving for Two
If you are going to be traveling during the holiday, and you don't have any bigs get-togethers planned, we have an easy menu of Thanksgiving staples that can be easily prepared in a vacation rental kitchen for just a few bucks. Try these simple recipes for a tasty turkey dinner for two on the go.
Green Beans
1/2 pound fresh green beans
Squeeze of lemon juice
1/4 teaspoon of lemon zest
1/2 tablespoon butter
1 1/2 tablespoons of sliced almonds
Bring a medium pot of salted water to a boil. Add trimmed green beans and boil for 5-8 minutes or until just cooked through with a slight crunch for texture. Drain green beans. Add lemon juice and butter. Toss lightly. Sprinkle with lemon zest and top it off with the sliced almonds.
Sweet Potatoes
2 small sweet potatoes, peeled and cubed
1/2 teaspoon cinnamon
2 to 3 tablespoons brown sugar
Bring a large pot of water to a boil. Add cubed sweet potatoes and boil for 20 minutes, or until tender. Drain the sweet potatoes, and place them in a mixing bowl. Mash with a potato masher or a fork, then add cinnamon and brown sugar and mix. Serve with extra brown sugar on top (optional).
Cranberry Sauce
1 can whole berry canned cranberry sauce
1/2 tablespoon orange zest
Place cranberry sauce into a mixing bowl, add orange zest and mix well.
Turkey
Full breast of turkey (5-6 pounds)
1/2 stick softened butter
1 1/2 teaspoons of dried, ground sage
Salt and pepper to taste
Defrost the turkey. Preheat oven to 450 F. Mix softened butter and sage together. Lift turkey skin away from the meat, and rub mixture evenly under the skin. Place in a baking dish or on a roasting rack, breast meat side up. Generously salt and pepper entire breast. Place turkey in oven and decrease temperature to 350 F. Roasting time will be about 15 – 20 minutes per pound. Start checking your turkey about half way through expected cooking time. The most reliable method for checking doneness is a meat thermometer. Internal temperature should reach a minimum of 165 F for food safety. If you don't have a thermometer, juices should be clear when the meat is pierced and meat close to the bone should no longer be pink. Remove from the oven when done and let rest for 20 minutes before carving.
Gravy
McCormick or Knorr Gravy Packet: follow package directions
Apple Crumble (via Taste of Home)
1 medium apple, peeled and sliced
1 tablespoon all-purpose flour
2 tablespoons brown sugar
1 tablespoon butter
2 tablespoons quick-cooking oats
1/8 teaspoon ground cinnamon
Place apple slices in a small greased baking dish. In a small bowl, combine flour and brown sugar; cut in butter until mixture resembles coarse crumbs. Add oats and cinnamon. Sprinkle over apple slices. Bake, uncovered, at 350° for 35-40 minutes or until tender. Serve with cream if desired.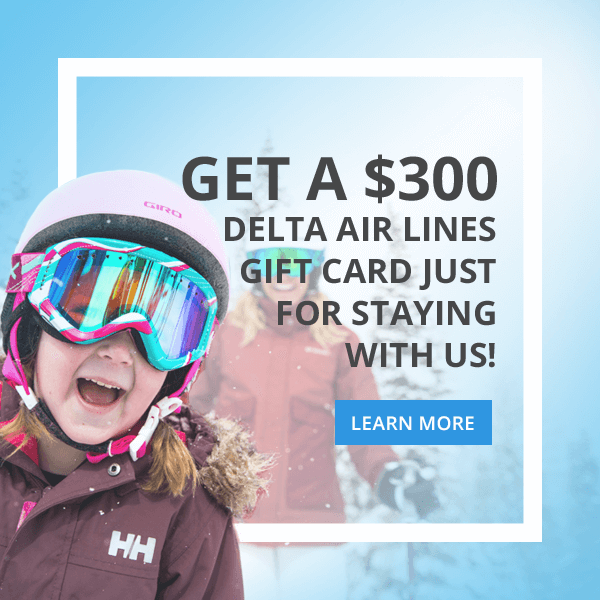 Related Articles
Things to Do During Park City's Mud Season
Our Picks for Mountain Bike Rentals Park City
Deer Valley Ski Resort, Park City, Utah: An Overview
Park City Spring Break