Holiday vacations can be a lot of fun. The whole family is together, the friends are gathered, and everyone is excited to spend their wintry days in fun and festivities. Skiing, shopping, parties, and more fill the days with unforgettable memories. Sometimes, though, you are sitting in a room with a bunch of people without a plan.
Rather than staring at your phone or breaking out that sad copy of Monopoly, try these fresh, fun board games with your friends and family. They are all easy, portable, and inexpensive, and most of them are available at your local big box or game shop.

Replace Charades with: Codenames
Able to accommodate literally any number of players above two, this is the best game for your large group of friends or party. Especially great is that players can jump in or hop out at any time without halting the game. A 5×5 grid of cards, each bearing a codename, is randomly laid out in the middle of the table. The spymasters sit on one side, with a key to the location of their hidden agents. The other players sit on the other side, and try to guess which agents the spymasters are hinting at with one-word clues. Gameplay is a riotous mix of careful contemplation and furious debate, followed by shouts of celebration or defeat. Just don't select the assassin, who automatically makes the other team win.

Replace Chess with: Hive
On the opposite side of the player count, Hive is a tense strategic exercise for two players. Each controls a set of tiles with various movement powers, and tries to surround the other player's queen bee piece. Don't let the bug theme make you think this is a kiddie game. The depth and possibility for stunning plays and sudden upsets will bring you back hundreds of times. Gameplay lasts between five minutes and half an hour, and the sturdy resin pieces only take up an airline tray table-sized space. Take it anywhere, especially if you ditch the box for the included travel bag.

Replace Poker/Hearts with: Sushi Go!
Pick and pass cards from a handful of adorable sushi in this quick drafting game. Over the course of three rounds, up to five players assemble the highest-scoring selection of maki, tempura, sashimi, nigiri, and more. Each kind of card is scored differently, rewarding the most maki on the table, or sets of two tempura, or the player with the most puddings at the end of all three rounds. Turns are quick and interesting, and the whole game can be played in 15 minutes. The cards are simple enough for most children, and the art has definite appeal for all ages. The pocket-sized tin the game comes with makes portable play easy, and Sushi Go! could easily be played at your table while you wait for your meal to arrive.

Replace Clue with: Love Letter
With only 16 cards and a handful of tokens, Love Letter is probably the smallest game on this list. Despite that, there is a lot of fun to explore. Each player is a noble attempting to get their love letters to the beautiful princess, who is locked away in her rooms. In order to deliver their letters, the players recruit various people around the castle in a game of social deduction. Each round, players use the cards to manipulate their position, or have other players caught and kicked out. Each round ends when only one player remains, or all cards have been taken from the pile. The first player to three wins takes the game. This one is full of surprises as you and your friends all attempt to simultaneously outguess one another. Expect plenty of upsets and close calls, with an endless amount of replayability.

Replace Monopoly with: Machi Koro
Let's face it: Monopoly has led to more than a few ruined friendships, boring evenings, and flipped tables. Forget all that, and try building the little Japanese town of Machi Koro instead. The same basic principle applies: roll the dice, buy properties, and get money. Rather than bankrupting all your friends, the goal of this game is simply to purchase all four of the game-altering monuments for your town first. Not only does the game finish in a fraction of the time, but there is way less boredom between turns. Many of the properties will give you money no matter who rolled the die, and some cards allow you to grab a couple of coins from your neighbors if they roll a certain number. There is an immense satisfaction to grabbing a huge pile of cash when your strategy pays off, and, even if it never does, you can try again in about 20 minutes.
Most of these games make great travel activities, but if you don't pack them ahead of time, there are a couple of places to buy games in the Kimball Junction area of Park City. Walmart may have a few of these titles in stock, and a calendar and games shop located in the Tanger Outlets probably stocks most of them at any given time.
If you find yourself enjoying these games and looking for more, there are plenty of excellent games to discover. Take a peek at communities like Board Game Geek or the board games subreddit for suggestions, strategies, and potential friends.
Enjoy your holidays, and game on.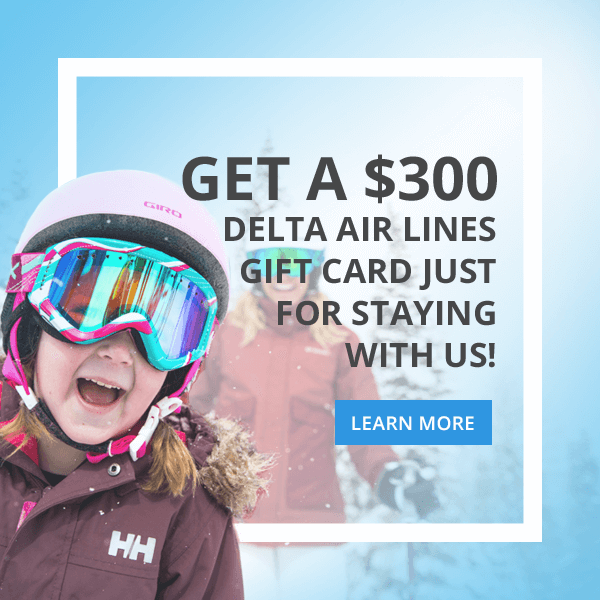 Related Articles
Things to Do During Park City's Mud Season
Our Picks for Mountain Bike Rentals Park City
Deer Valley Ski Resort, Park City, Utah: An Overview
Park City Spring Break