Disclaimer: Some of this information such as hours and days of operation may change due to COVID-19 health orders. We will update this information regularly. All information is accurate as of September 10, 2021.
Breakfast is the most important meal of the day. Santa Fe offers some very exciting options for getting started with your morning. With a rich culinary tradition dating back hundreds of years, The City Different offers more breakfast options than your standard tourist destination.
Here are our picks for the best breakfast in Santa Fe, whether you want a smothered breakfast burrito or a not-so-short stack of hearty flapjacks.
Cafe Pasqual's
Hours:

Sun – Thu 8:00 am – 3:00 pm and 5:30 pm – 9:30 pm
Fri & Sat 8:00 am – 3:00 pm and 5:30 pm – 10:00 pm

Address: 121 Don Gaspar Ave, Santa Fe, NM 87501
Contact: 505-983-9340 | pasquals.com
As one of the worst-kept secrets of Santa Fe's breakfast scene, you're going to want to arrive at Cafe Pasqual's early. The crowds form almost immediately once the doors open. You don't have to be a local to know Pasqual's-their reputation for breakfast excellence has spread far and wide thanks to heaps of word-of-mouth praise.
The star of the show here may be a breakfast burrito as big as your head, but you will also want to sample Southwest tastes like squash-blossom quesadillas and griddled polenta with chorizo. Going back to that breakfast burrito, feel free to try the red or green chile sauce or the tomatillo sauce-they're all amazing.
Image / Cafe Pasqual's

Clafoutis
Hours:

Mon – Sat 7:00 am – 3:00 pm

Address: 333 W Cordova Rd, Santa Fe, NM 87501
Contact: 505-988-1809 | clafoutis.biz
Just because you're staying in Santa Fe doesn't mean your breakfast has to be wrapped in a tortilla.
Clafoutis offers sweet treats and beautifully browned breads to go with your morning coffee. The crumb pockets, quiches, and donuts lining the shelves bring some French flair to The City Different. For something with a bit more of a savory taste, the paired sandwich flavors of croque madame and croque monsieur are sure to delight (and are available all day).
Image / Clafoutis

Tune Up Cafe
Hours:

Mon – Fri 7:00 am – 10:00 pm
Sat – Sun 8:00 am – 10:00 pm

Address: 1115 Hickox St, Santa Fe, NM 87505
Contact: 505-983-7060 | tuneupsantafe.com
This cute cafe offers the usual selection of south-of-the-border breakfast plates, with some unique additions courtesy of the owner's Salvadorenean heritage. You could opt for a plate of huevos rancheros, or you could try something more interesting with the huevos El Salvadorenos. Grab some traditional buttermilk pancakes, but make things interesting with the addition of fried bananas or a pupusa.
If you come back frequently, you're sure to find new options from time to time, thanks to a seasonally rotating selection of extras.
Image / The Food Network

Modern General
Part juicery, part bakery, this trendy breakfast spot is the home of the Modcake. Served for breakfast or brunch, these unique flapjacks are variably composed of corn, whole wheat, dashi, teff, flax, and more. Combined with a wide array of toppings and mix-ins, and your sweet or savory Modcakes will sit hearty and heavy in your belly.
But Modern General is more than just Modcakes. They also serve up the meanest kolaches in the Southwest, cookies, sourdough loaves, hand pies, and more. Make sure to order something off the juicery menu to accompany your meal.
Start the day with some juice, a smoothie, or a hot cup of joe.
Image / Modern General

Saveur Bistro
Hours: Mon – Fri 7:45 am – 2:30 pm
Address: 204 Montezuma Ave, Santa Fe, NM 87501
Contact: 505-989-4200
Sometimes quantity has a quality all its own. And the best place to get a lot of delicious breakfast vittles is Saveur. This traditional American buffet charges by weight for your meal. You won't feel like you need to pack down the plates to get your money's worth. Get exactly as much as you need and pay exactly as much as you should. Load up a plate with eggs, salmon, veggies, pastries, and more. Whatever your breakfast craving, you can satisfy it here.
Image / Trip Advisor

Sweetwater Harvest Kitchen
Hours:

Tue – Fri 10:00 am – 3:00 pm, 5:00 pm – 8:00 pm
Sat 9:00 am – 3:00 pm, 5:00 pm – 8:00 pm
Sun 9:00 am – 3:00 pm
Mon 10:00 am – 3:00 pm

Address: 1512 Pacheco St B, Santa Fe, NM 87505
Contact: 505-795-7383 | sweetwatersf.com
Beautifully decorated and focusing on wholesome cuisine, Sweetwater offers a selection of thoughtful breakfast dishes. They even cater to specialized tastes, including vegetarian, vegan, paleo, and gluten-free options. You can order everything from spelt pancakes to traditional huevos rancheros, and have a great meal made with sustainable practices. They mill their flour on-site, compost their scraps, and have a farm-to-table supply chain. You can even pair your meals with a selection of craft beers and wines.
Image / Sweetwater Harvest Kitchen

The Plaza Cafe
Hours:

Fri – Sun 7:00 am – 9:00 pm
Mon – Thu 8:00 am – 8:00 pm

Address: 54 Lincoln Ave, Santa Fe, NM 87501
Contact: 505-982-1664 | plazacafesantafe.com
If you believe that practice makes perfect, then The Plaza Cafe is as perfect a breakfast as you can find in Santa Fe. Serving up the first meal of the day for more than 100 years, the cafe blends tastes from Mexico, Greece, and homegrown American classics. With all the charm and dedication of a '50s diner, this century-long staple cooks up some of the best AM dishes in town.
The omelets, in particular, are a hearty favorite. We suggest the chile relleno omelet for a signature taste. The menu has a bit of everything, though, including a great hash of papas fritas.
Pro Tip: This storied diner is only half a mile away from our own Fort Marcy Hotel Suites. You can get in a morning walk and one of the best breakfasts in town at the same time.
Image / The Plaza Cafe

The Plaza Cafe
Hours: Daily 7:00 am – 8:00 pm
Address: 1820 Cerrillos Rd, Santa Fe, NM 87505
Contact: 505-986-0022 | pantrysantafe.com
In business since just after the Second World War, the Pantry has accumulated an extensive menu and a large following among Santa Fe's locals. No matter the hour, you can choose from their dozens and dozens of American standards, Mexican delights, and more eclectic selections. Have a hearty plate of eggs and bacon, scarf down some french toast, or try something more interesting-like the Buenos Dias or a meaty corned beef hash. There's a menu item for almost every year the Pantry has been in business, so it will take a while to work through everything they have to offer.
Image / Pantry Restaurant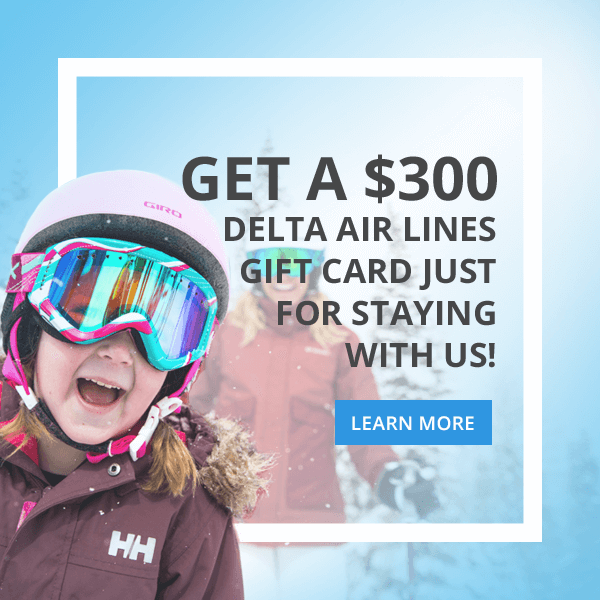 Related Articles
Things to Do During Park City's Mud Season
Our Picks for Mountain Bike Rentals Park City
Deer Valley Ski Resort, Park City, Utah: An Overview
Park City Spring Break