Park City can be a pricey place to hang out. There are plenty of expensive lodging, restaurants, and activities to enjoy while you are in town. But a trip to Park City doesn't have to drain your wallet. There are plenty of budget-conscious activities to enjoy in the mountains. In fact, here is a list of several Park City highlights that cost nothing at all. Try these great activities, absolutely free!
Park City Farmers Market
There's nothing more wholesome than a good farmers market. As it so happens, Park City has an amazing farmers market, every Wednesday from 12 p.m. – 6 p.m. at the Canyons Village, just off state Route 224. Aside from the mountains of perfectly ripe produce, you'll find dozens of artists, vendors, food trucks, and more. There is a ton to see, do, and taste. It doesn't cost anything to enjoy the market, but you might just find yourself leaving with a bag of fresh greens or juicy fruits.
Free Concert Series
Music is important in Park City. There are a disproportionate number of musical venues dotted around town, and each summer sees them filled to the brim with a variety of excellent concert series, many of them entirely free of charge. Whether you like funk, folk, bluegrass, country, soul, rock, or something else, odds are that Park City has a concert series with your name on it. There are at least a half-dozen amphitheaters offering a variety of musical fare each summer, usually starting in June. Concerts are spread through the week, and generally occur on a recurring weekly basis at each venue. There are a couple of paid concert series running through the summer, for those interested. For those interested in a cost-lite experience, though, there is no end to the smorgasbord of great local and touring options.
Olympic Park Museum
Back in 2002, Salt Lake City hosted the Olympic Games. Of course, being the Winter Games, that meant skiing. Lots of skiing. And lots of other snow-dependent activities, to boot. That meant plenty of Olympic action for Park City. The Olympic Park is still up on the side of the mountain above Kimball Junction, including a fascinating museum dedicated to the 2002 spectacle. There are all kinds of images and artifacts from the games on display, and there is plenty to explore about the history of skiing in the region. There is even a bit of virtual reality skiing to do when it is too warm outside to enjoy the real thing. Admission to the museum is free. Outside, there are some more active options that require a bit of cash to enjoy, though a run down the Summer Comet bobsled is well worth the investment.
Kimball Art Center
For the artistically inclined, the Kimball Art Center is a perfect destination. The Kimball has been around since 1976, and serves as a center for the arts up in the mountains. Open seven days a week, the Kimball Art Center is home to a variety of exhibitions and events that are open to the public. Show yourself around the current exhibits, or sign up for a gallery tour or Art Talk. Those willing to pay a modest fee can participate in all sorts of classes and workshops, from figure drawing to welded sculpture. If you come for a visit during the summer, don't miss the annual Park City Kimball Arts Festival, a sprawling celebration of art that comes by for one weekend each August. Now in its 47th year, the festival serves as the Kimball's largest fundraising source, and is packed with awesome events and experiences.
Trails
If you read our blog about the Mountain Trails Foundation, you already know that Park City is home to a truly massive network of interconnected trails, all lovingly maintained by a group of passionate individuals. Whether you like to get boots on the ground, or you prefer to go for a spin on two wheels, you'll find hundreds of miles of trail to enjoy. There is a trail for everyone here, regardless of skill level. Large, flat loops coexist with winding uphill climbs, all featuring exceptional views of the mountains and our cozy community. You'll even find plenty of space for your four-legged companion, and those with an equestrian inclination are welcome to join the bipeds and bicycles. With all these trails, you could stay busy for months exploring every nook and cranny around town.
Park City Public Transportation
Less glamorous and fun by itself than all the other items on this list, this is arguably the most helpful freebie in town. The Park City public transport system is not only crucial for getting Sundance Film Festival-goers and powder hounds to and from the winter's finest attractions, it is a fantastic bit of year-round public infrastructure. Buses are easily accessible from almost any part of town, and run for all but a few hours of the day. Park City is a town that takes green living seriously, and the fare-free transport is tangible evidence that Parkites are willing to walk the walk (or at least ride the bus) as much as they talk the talk. Special shuttles are available during special events, and consulting a schedule and map before coming up for a visit is generally a good idea.
Browse our collection of Park City vacation rentals and book to take advantage of the fun and free activities this destination has to offer.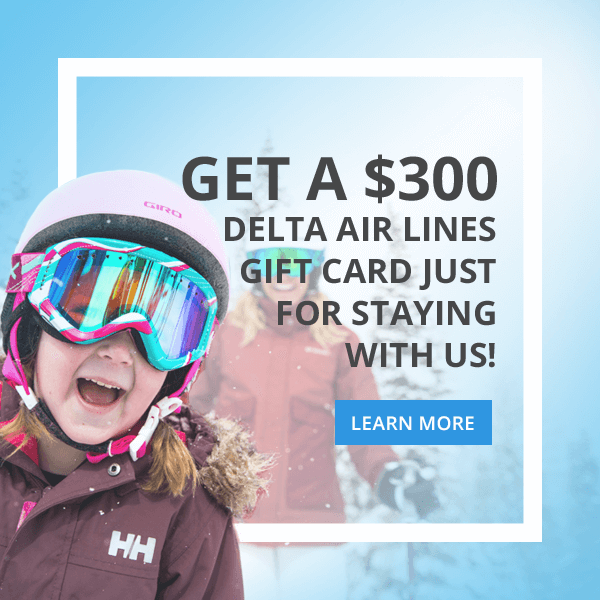 Related Articles
Things to Do During Park City's Mud Season
Our Picks for Mountain Bike Rentals Park City
Deer Valley Ski Resort, Park City, Utah: An Overview
Park City Spring Break