Park City is a true all-seasons destination, and the Park City fall is no exception. When the heat of summer is a passing memory, but winter snows have yet to make their first appearance, the time is just right for a day of fall fun. Bring your family into the mountains to enjoy the fresh air and changing leaves, and to find an autumnal activity that is just right for you. There's plenty of Park City fall family fun to go around.
Autumn Aloft
Balloons taking to the air during Autumn Aloft // Image Credit: Autumn Aloft
Just as the leaves are starting to fall, the balloons begin to rise. Right at the beginning of fall, dozens of hot air balloons take to the skies in an impressive aerial display of gently drifting aerostats. The spectacle is an opportunity for onlookers to delight in a sky full of hot air balloons. Some balloons may allow passengers, but these are available on a first-come, first-served basis with no guarantees. Look to the skies in the morning in early September to take in the display. Balloons launch at 8 AM, peacefully drifting about for as long as they wish. There is no set end time for each day's ballooning.
Related Reading: Up and Away with Autumn Aloft
Howl-O-Ween
a canine dressed as a ghost // Image Credit: Matt Hill
They don't call this town Bark City for nothing. Each year, hundreds of costumed pooches take over Main Street on All Hallow's Eve for the annual Howl-O-Ween parade and festivities. Of course, it isn't just dogs who are invited to join the fun. Businesses up and down the street will be giving out more than milkbones on October 31.
Families are invited to get in on the fun and do a bit of trick-or-treating for themselves. Businesses often host activities or games in addition to the trick-or-treating during the afternoon, which is followed by the official Howl-O-Ween parade of dogs at 5 PM.
Make sure to take a free bus downtown, as the parking situation on Main Street is easily the scariest trick of all. As always, all Park City buses are free to ride. Service is increased to every 10 minutes from 3 PM – 6 PM on the day of the event from the Lower Deer Valley parking lot and the high school.
Odyssey Dance Theatre's Thriller
Just a couple of the friendly faces you'll see during Odyssey Dance Theatre's Thriller // Image Credit: Odyssey Dance Theatre
While you are in the mood for Halloween-themed fun, check out the yearly presentation of Thriller at the Egyptian Theatre by Odyssey Dance Theatre. This Park City classic will delight with a stage full of dancing ghost, ghouls, and masked madmen. This theatrical dance presentation sells out every year, so make sure to secure your tickets early. Also, while it is a great family activity, the show may be unsuitable for little goblins under the age of eight. The show is also interactive. The zombies and other denizens of the night may touch audience members during the performance, so be prepared.
Scenic Drive
Trees in the Fall Changing Colors // Image Credit: Courtney Smith
Experience the beauty of fall while the leaves are changing colors. There are several enchanting routes you could drive to get the full experience whether a visitor or a resident of Utah.
Alpine Scenic Loop
Enjoy the marvelous shades of red, pink, yellow, and orange while driving through the Uinta National Forest and Wasatch Mountains. This drive is about 20 miles filled with trees, while still having a paved highway. You'll drive highway 92 and 189 while you wind through the Wasatch Mountains and see amazing views of Mount Timpanogos, and Sundance. This route will close in late October due to snow accumulation.
Guardsman Pass
Guardsman Pass is right between Brighton and Park City. The scenery is breath-taking during fall, when the aspens turn orange/yellow and oaks radiate hues of red. Enjoy this drive in the summer/fall seasons, once the snow accumulates this pass will likely close because of road conditions.
Follow Prospect Street through the old part of Park City and then continue south into the mountains. Prospect turns into highway 224-Guardsman Pass Road. This scenic drive usually takes about an hour. If weather permits, it would be the perfect time to have a picnic or hike trails like the Shadow Lake Trail that leads to a forest lake. As you arrive at the top, you'll get marvelous views. Enjoy the Brighton Ski Resort, Park City/Snyderville Basin. The road will eventually turn into a fork where you can decide to loop around to Heber Valley (left) or venture down to the Salt Lake Valley (right). For a longer scenic route-follow the fork to the Salt Lake Valley where you will drive through Big Cottonwood Canyon.
Fall Farmers Markets
Park Silly Sunday Market Downtown Park City // Image Credit: Park Silly Sunday Market
During this slower season, many restaurants run great bargains, including 2-for-1 deals, kids eat free options, and more. Visiting restaurant websites and scouring the Park Record deals are your best bets to find seasonal dining deals. Other restaurants change up their seasonal offerings as the leaves begin to turn. Tupelo, Handle, and Vessel Kitchen are all notable examples.
But, for our money, the best way to experience the taste of autumn in Park City is to visit the weekly farmers market with your family. The weekly event Park Silly Sunday Market is held every Sunday on the historic Main Street Park City from 10am-5pm, through September 25th.
Another great farmers market is the Park City Farmers Market located at the base of Canyons Village, The Canyons Park City Lower Parking Lot (just behind 7-11) This market is every Wednesday from 11 AM – 5 PM, June-October 2022.
Local merchants, farmers, and more offer their wares in the cool afternoon well into October. It's a perfect time to grab some corn, squash, or other seasonal goodies for a delicious family dinner. Enjoy the fruits (and veggies) of the fall harvest around your own dining table, or the one located in your Park City vacation rental, for some wholesome family food and fun.
Scarecrow Festival
A sampling of scarecrows on display // Image Credit: McPolin Farm
For a bit of rustic charm, the annual Scarecrow Festival at McPolin Farm is hard to beat. On September 28, McPolin farm hosts a fall get-together. Pumpkins, refreshments, and the construction and decoration of dozens of scarecrows are annual inclusions. Each lovingly-crafted rustic mannequin is then carefully affixed to the fence adjoining the trail near Highway 224.
The scarecrows remain on display for a month before being retired. Each is proudly visible from the road between the White Barn and the Park Meadows intersection. If you can't take part in the construction of the scarecrows, you can definitely enjoy the fruits of the festival during the following few weeks.
Fall Hikes
There are miles and miles of trails to explore in Park City // Image Credit: Olivia Hutcherson
Nature itself puts on a dazzling display each autumn. Park City is blessed with a spectacular array of gorgeous colors as the leaves turn and fall. The weather is also cooling down from the sometimes oppressive heat of summer. That makes fall the perfect time to enjoy a hike with your family. Whether you are all seasoned trailblazers seeking a challenge, or relative tenderfoot looking for a more sedate walkabout, there is a perfect trail for you in Park City. Visit the Mountain Trails Foundation website for a few top suggestions to get you started on your quest for the perfect Park City vista.
Related Reading: 7 Best Hikes in Park City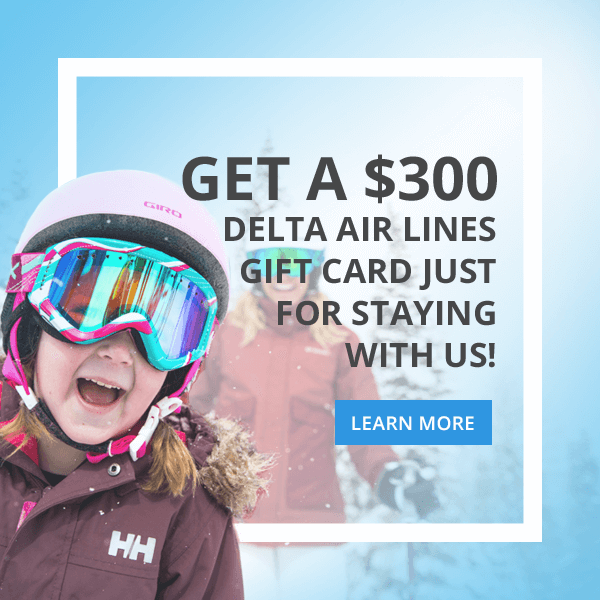 Related Articles
Things to Do During Park City's Mud Season
Our Picks for Mountain Bike Rentals Park City
Deer Valley Ski Resort, Park City, Utah: An Overview
Park City Spring Break