When travelers make their way to Park City, Utah any time of year, they're in for an unforgettable adventure. During Christmas, there's even more for visitors to look forward to enjoying and exploring. This year, when you're excited to spend Christmas in Park City with family and friends, the following are stops, activities, and attractions you simply won't want to miss.
Enjoy the Holiday Lights in Park City
For many travelers, a trip anywhere over the holidays comes with a desire to set their sights on amazing Christmas lights displays and a journey to Park City is no exception to that rule. The good news is, there are plenty of sparkling opportunities to add to your agenda. Head over to Canyons Village for some inspiring and colorful light displays that make for amazing photo opportunities. There's a towering and decked-out Christmas tree to admire as well as thousands of lights dripping off greenery and businesses alike. This light display illuminates Canyons Village through the New Year giving visitors plenty of time to swing by and check it out.
Add a Christmas Performance or Two to Your Itinerary
Knowing you're going to be enjoying a holiday show can elevate your Park City stay over Christmas even further. When you're looking forward to a fantastic performance, be sure to book tickets in advance at the Egyptian Theater. The theatre welcomes holiday performances of all kinds year after year in December with fan favorites like "The Celts," and "A Christmas Carol" taking to the stage in many years past. Check the event lineup today and be sure to book your tickets soon.
Make the Most of Amazing Holiday Shopping Options
Whether you're on the hunt for something for yourself or you have a few lingering gifts on your list for friends and family, Park City is the perfect place for shopping over the holidays. Start on Main Street which is not only outfitted in amazing Christmas décor this time of year but hosts a plethora of charming shops and eateries to enjoy during your day of holiday retail therapy. Here, you can find everything from apparel and jewelry to handcrafted goods and savory items too. There are toy shops and bookshops galore to explore and the people watching is just as entertaining!
Check Out the Inspiring Ice Displays
One of the more unique activities to add to your Christmas itinerary in Park City is to head over to nearby Midway and explore the annual Ice Castle display. This is a fantastic activity for the entire family to enjoy thanks to the display's collection of ice sculptures, tunnels, slides, and fountains. If you're up for some thrills, you'll be pleased to note that the ice slides are open for trying!
Hop on a Christmas Train
This time of year, sightseeing in Park City is best done via the North Pole Express at the Heber Valley Railroad. This fun and whimsical train experience is one that just might be the highlight of your stay. When you book a ticket to step onboard, you'll be treated to a 90-minute ride complete with hot cocoa, cookies, a souvenir for kids, and a story time with Santa.
Hit the Christmas Slopes in Style
Park City Mountain Resort is a world-class ski destination and Christmas is a magical time for visitors on the slopes. From the tantalizing trails and convenient lessons to the scenic lifts and après-ski scene, it's easy to spend all your time celebrating here when the fresh powder falls. Much to the delight of guests, the ski resorts in Park City often host holiday fare to enjoy as well as fun and festive activities. On December 24 the Torchlight Parade is scheduled to delight spectators as ski staff make their way down the slopes after the sun goes down with illuminated flares in hand.
Savor the Moment
If you're the type of holiday traveler who can't wait to add as many savory moments to your lineup as possible during Christmas in Park City, this is a vacation destination that simply won't disappoint. Park City is packed with fantastic restaurants to enjoy over the holidays including top stops like Bartolo's Park City for Italian, Dos Olas Cantina for Mexican fare, and Tupelo Park City for fantastic comfort food in elegant surroundings.
Book Your Stay Today
Enjoy every moment in Park City this holiday season and make sure you have amazing accommodations to top off your journey in style by booking your rental through the team at All Seasons Resort Lodging. Our property options are sure to keep you close to the Christmas activities and attractions you can't wait to enjoy, all while infusing the very best of luxury, comfort, and style into your getaway as well. Reach out to our team today to learn more about our inviting and exciting property options in Park City. We can't wait to help you make more of the experience and look forward to seeing you in Park City this December in the name of holiday fun with family and friends.
A getaway to Park City is always a good idea, but Labor Day in Park City is an exceptional treat for travelers every step of the way. The following are the top 5 things you're going to want to be sure to add to your itinerary while you're in town.
1. Enjoy Miners Day on September 4th
Miner's Day Breakfast: 7:30am at City Park
5k Miner's Day Bark City Run: 8:00am at City Park
Running of the Balls: 10:30am at Main Street
Food Trucks & Beer Liquor Garden: 11:30 – 4pm at City Park
Music in the Park: 11:45 – 4:30pm at City Park
Mining Demonstrations: 12:30 – 3:00pm at City Park
Travelers who find themselves enjoying a Park City getaway over Labor Day in 2023 will be right on time to make the most of the annual Miners Day fun! Scheduled for September 4th, Miners Day festivities promise to be fun for the entire family. Things kick off at 7:30 am in City Park with a Miners Day breakfast sponsored by Saint Mary's Catholic Church. Breakfast can be enjoyed by the public free of charge, but if you choose to give a $5 donation, it will be put towards the religious education programs hosted at St. Mary's. Breakfast will be served up until 9:30 am and includes pancakes, hash browns, ham, eggs, and more that are sure to be palate-pleasing.
Those who love to run their way to the fun will enjoy every minute of the Miners Day Bark City 5K Run at City Park on September 4th as well! This race begins at 8:00 am and is organized by Park City Twilight Rotary. The race doubles as a fundraiser with a portion of the proceeds going to local animal rescue organizations in the area. Runners are encouraged to race with their canine companions who will receive a goody bag at the finish line. Don't be surprised to see many participants running with their dogs dressed in costumes too! Race registration is $30 for adults and $20 for athletes under the age of 18. Immediately following the race is the iconic running of the balls event on Main Street followed by a family-friendly and exciting Miners Day parade on Main Street! After the parade comes to a close, guests will have the rest of the day to spend in City Park where food trucks, beverages, and a beer garden will be set up. There is also a collection of kids' games to enjoy and live music hosted on stage through the evening hours provided by Mountain Town Music. All in all, it's a Labor Day event you simply won't want to miss.
2. Book a Tee Time and Savor Every Moment on the Greens
A defining feature of the month of September in Park City is the inviting temperatures and typically fantastic weather. This makes for the perfect combination when Labor Day visitors are looking for any and all excuses to book a tee time and get out on the greens. The Park City Golf Club is a fantastic choice whether you're new to golf or experienced and looking for an exciting challenge. Located at 1541 Thaynes Canyon Drive, the Park City Golf Club is open daily from 7:00 am until 7:00 pm, making it an easy addition to any itinerary no matter how packed your Labor Day plans for fun might be. Here, golfers can enjoy a round that includes 18 holes followed by a walk through the pro shop to see what's available to be purchased. The course also hosts lessons on-site for newcomers or those that need a bit of a refresher on their technique. Afterward, golfers can enjoy a savory meal at the on-site clubhouse and relish the opportunity to relax and unwind alongside family and friends.
3. Take a Ride Down the Alpine Slide
If you find yourself in Park City over Labor Day with the kids in tow, heading to the Alpine Slide is a must! Found at 1345 Lowell Avenue, Park City's infamous Alpine Slide is a great way to enjoy fun thrills while starting to think forward to winter fun ahead too. This slide is one of the longest of its kind anywhere on the map and stretches an impressive 3,000 feet. Guests enjoy riding the slide using a wheeled luge and the entire experience comes with built-in amazing scenery to match. This Park City Mountain Resort fan-favorite activity is one you won't want to leave off your Labor Day to-do list and it's open from 11:00 am until 6:00 pm daily. Also while you're here make sure you check out the scenic lift rides, ziplining, gem panning, and the mountain coaster. Experience all of these activities and more this Labor Day.
4. Activities at the Utah Olympic Park
The Utah Olympic Park is a well-known landmark of the area. Not only is it exciting to visit the place where the 2002 Olympics happened but there are a lot of activities to participate in here! Whether you're traveling by yourself, with your significant other, or with the whole family or another large group there is something here you can enjoy. You can take a bobsled ride, adventure your way through the ropes course, and tube down the ski jump! No matter what kind of adventure you're looking for, the Utah Olympic Park has you covered.
5. Participate in a Last Friday Gallery Stroll
Infuse some well-deserved artistic inspiration into your Labor Day getaway to Park City by participating in a Last Friday Gallery Stroll while you're in town. This event is held on the final Friday of each month and is organized by the Park City Gallery Association. Guests can show up to walk through Park City's Historic Main Street where galleries stay open late and showcase special exhibits as well as opportunities to speak with artists. Beverages and snacks are deliciously built into the experience between 6:00 pm and 9:00 pm.
Book Your Unforgettable Park City Adventure Today
Make more of every moment in Park City this Labor Day when you book your vacation rental through All Seasons Resort Lodging. Reach out today to learn more about our exciting and luxurious rental options available, or check out our available deal like our Veterans discounts!
The early springtime period here is known as the Park City mud season. The description is as apt as it is simple: due to the melting snow and the temperatures not yet high enough to dry things out, the area around Park City gets a little muddy.
This, traditionally, makes for something of a slow season for Park City and for doing any of the outdoor activities traditionally associated with the area. There is no opportunity to ski during this time (the resorts are closed and the snow is melting) and summer activities like hiking and biking are difficult, if not impossible-due to the large volumes of mud on the trails.
However, mud season in Park City isn't a total write-off. There are plenty of activities that you can enjoy during this time, so don't be put off by the mud! Here are the best things you can do in Park City during mud season.
Enjoy the Restaurants
Park City has no shortage of excellent restaurants, but during the winter or summer seasons, they can be packed to the rafters with seasonal diners, and it can consequently be very difficult to reserve a table. In addition, because they're in such high demand, prices can be a little higher than they otherwise would be.
During mud season, however, there are far fewer people around. Not only does this make it easy to grab a table at your restaurant of choice, but it also means that a great many of the restaurants are offering discounts in a bid to get patrons through the door. All of this is great for you, and means that you should very much be taking advantage of some of the amazing food on offer in Park City!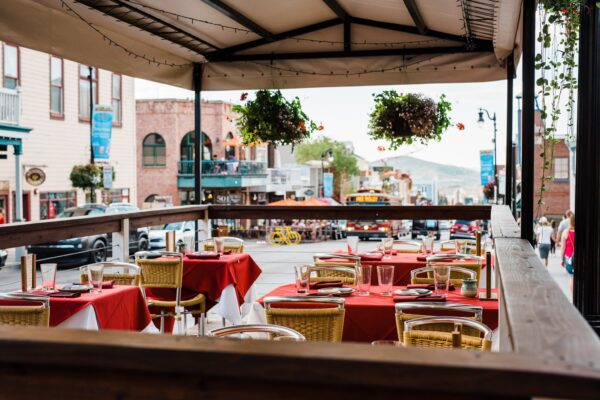 Take in a Movie or a Show
Skiing and much of the biking/hiking trails might be out during mud season, but that doesn't rule out some great indoor activities in the city itself.
Park City Film Series is one of the best places in town to check out movies that you might not otherwise consider. This independent, non-profit arthouse cinema screens a lot of small indie and foreign-language movies, and can make for an interesting (and inexpensive) night out.
If movies aren't your cup of tea, you might consider heading over to Park City's legendary Egyptian Theatre. Open since 1926, the Egyptian Theatre was named for the then-recent discovery of Tutankhamun's Tomb, and was the spiritual successor to the city's previous two theaters – lost to fire and heavy snowfall, respectively.
The Egyptian Theatre operates year-round, but they go all-out during mud season to accommodate both locals and visitors, with a great selection of amateur theater troupes putting on shows. The legendary Park City Follies also takes place over April and June, with a wide selection of side-splitting comedy shorts to keep theatergoers entertained.
Outdoor Activities Are Still Possible
Spring in Park City might seem like a washout because of all the mud, but the fact is that there's still plenty of outdoor activities for any intrepid adventurers out there.
Guardsman Pass, for instance, retains snow for longer than lower-lying areas around it, and makes for a great snowshoeing adventure for those who are more physically fit. The Historic Rail Trail also dries out more quickly than other trails in the area, making it an early candidate for a spring bike ride.
Other outdoor activities you might consider during the Park City spring season are kayaking and white-water rafting on one of the many lakes or rivers in the vicinity.
In addition, spring is a great time for birding. With many species of birds migrating at this time, it's a fantastic opportunity to watch flocks of birds soaring overhead as they return from wintering elsewhere. A popular birding spot is Fish Springs, found on the Pony Express Trail.
Explore Park City's Main Street
If you're not willing to risk the mud outside, there is no small number of things to do right along Main Street.
In addition to the array of discounted fine dining options and the ability to take in a movie or a show, there are some great shopping opportunities all down Main Street. And because it's off-season, plenty of them feature generous discounts. This means you can shop 'til you drop without breaking the bank.
Related Post: A Day on Park City Main Street »
Those interested in the city's history, meanwhile, will find much to love in Main Street's Park City Museum. This museum opened its doors in 1981 and delves deep into the mountain town's rich and diverse history, going all the way back to the mid-19th century when Mormon pilgrims passed through on their way to the site where they would found Salt Lake City.
The museum is a great day out for adults and kids alike. There's a great activity to keep the little ones engaged, in fact – the "Park City History Detectives" challenges kids to keep their eyes and ears open throughout the museum in order to uncover clues about the history of the town. Adults will also be gripped by the fascinating story behind the founding of Park City, its incorporation as a city in the late 19th century, and its rich tradition of gold and silver mining.
Whatever you're in the mood for down Main Street, then, you're sure to find something that scratches that itch!
Conclusion
Though it can be initially easy to write off Park City's mud season, the fact is that there is plenty to do both in town and out during the muddy spring. It might be the best time of year to catch a show or an indie movie, and the discounts in many of the restaurants make for some great eating without breaking the bank.
And as we've seen, a few muddy trails doesn't preclude getting out there into the great outdoors. Snowshoeing, biking, and water sports are all still on the table, and there isn't a better time for checking out Utah's migrating bird flocks!
Explore our Park City Vacation Rentals
No matter what you decide to do during your visit to Park City, we have the perfect vacation rental for you!
Related Articles
Our Picks for Mountain Bike Rentals Park City
Deer Valley Ski Resort, Park City, Utah: An Overview
Park City's Ultimate Winter Event Guide
Park City is a true all-seasons destination, and the Park City fall is no exception. When the heat of summer is a passing memory, but winter snows have yet to make their first appearance, the time is just right for a day of fall fun. Bring your family into the mountains to enjoy the fresh air and changing leaves, and to find an autumnal activity that is just right for you. There's plenty of Park City fall family fun to go around.
Autumn Aloft
Balloons taking to the air during Autumn Aloft // Image Credit: Autumn Aloft
Just as the leaves are starting to fall, the balloons begin to rise. Right at the beginning of fall, dozens of hot air balloons take to the skies in an impressive aerial display of gently drifting aerostats. The spectacle is an opportunity for onlookers to delight in a sky full of hot air balloons. Some balloons may allow passengers, but these are available on a first-come, first-served basis with no guarantees. Look to the skies in the morning in early September to take in the display. Balloons launch at 8 AM, peacefully drifting about for as long as they wish. There is no set end time for each day's ballooning.
Related Reading: Up and Away with Autumn Aloft
Howl-O-Ween
a canine dressed as a ghost // Image Credit: Matt Hill
They don't call this town Bark City for nothing. Each year, hundreds of costumed pooches take over Main Street on All Hallow's Eve for the annual Howl-O-Ween parade and festivities. Of course, it isn't just dogs who are invited to join the fun. Businesses up and down the street will be giving out more than milkbones on October 31.
Families are invited to get in on the fun and do a bit of trick-or-treating for themselves. Businesses often host activities or games in addition to the trick-or-treating during the afternoon, which is followed by the official Howl-O-Ween parade of dogs at 5 PM.
Make sure to take a free bus downtown, as the parking situation on Main Street is easily the scariest trick of all. As always, all Park City buses are free to ride. Service is increased to every 10 minutes from 3 PM – 6 PM on the day of the event from the Lower Deer Valley parking lot and the high school.
Odyssey Dance Theatre's Thriller
Just a couple of the friendly faces you'll see during Odyssey Dance Theatre's Thriller // Image Credit: Odyssey Dance Theatre
While you are in the mood for Halloween-themed fun, check out the yearly presentation of Thriller at the Egyptian Theatre by Odyssey Dance Theatre. This Park City classic will delight with a stage full of dancing ghost, ghouls, and masked madmen. This theatrical dance presentation sells out every year, so make sure to secure your tickets early. Also, while it is a great family activity, the show may be unsuitable for little goblins under the age of eight. The show is also interactive. The zombies and other denizens of the night may touch audience members during the performance, so be prepared.
Scenic Drive
Trees in the Fall Changing Colors // Image Credit: Courtney Smith
Experience the beauty of fall while the leaves are changing colors. There are several enchanting routes you could drive to get the full experience whether a visitor or a resident of Utah.
Alpine Scenic Loop
Enjoy the marvelous shades of red, pink, yellow, and orange while driving through the Uinta National Forest and Wasatch Mountains. This drive is about 20 miles filled with trees, while still having a paved highway. You'll drive highway 92 and 189 while you wind through the Wasatch Mountains and see amazing views of Mount Timpanogos, and Sundance. This route will close in late October due to snow accumulation.
Guardsman Pass
Guardsman Pass is right between Brighton and Park City. The scenery is breath-taking during fall, when the aspens turn orange/yellow and oaks radiate hues of red. Enjoy this drive in the summer/fall seasons, once the snow accumulates this pass will likely close because of road conditions.
Follow Prospect Street through the old part of Park City and then continue south into the mountains. Prospect turns into highway 224-Guardsman Pass Road. This scenic drive usually takes about an hour. If weather permits, it would be the perfect time to have a picnic or hike trails like the Shadow Lake Trail that leads to a forest lake. As you arrive at the top, you'll get marvelous views. Enjoy the Brighton Ski Resort, Park City/Snyderville Basin. The road will eventually turn into a fork where you can decide to loop around to Heber Valley (left) or venture down to the Salt Lake Valley (right). For a longer scenic route-follow the fork to the Salt Lake Valley where you will drive through Big Cottonwood Canyon.
Park City Fall Farmers Markets
Park Silly Sunday Market Downtown Park City // Image Credit: Park Silly Sunday Market
During this slower season, many restaurants run great bargains, including 2-for-1 deals, kids eat free options, and more. Visiting restaurant websites and scouring the Park Record deals are your best bets to find seasonal dining deals. Other restaurants change up their seasonal offerings as the leaves begin to turn. Tupelo, Handle, and Vessel Kitchen are all notable examples.
But, for our money, the best way to experience the taste of autumn in Park City is to visit the weekly farmers market with your family. The weekly event Park Silly Sunday Market is held every Sunday on the historic Main Street Park City from 10am-5pm, through September 25th.
Another great farmers market is the Park City Farmers Market located at the base of Canyons Village, The Canyons Park City Lower Parking Lot (just behind 7-11) This market is every Wednesday from 11 AM – 5 PM, June-October 2022.
Local merchants, farmers, and more offer their wares in the cool afternoon well into October. It's a perfect time to grab some corn, squash, or other seasonal goodies for a delicious family dinner. Enjoy the fruits (and veggies) of the fall harvest around your own dining table, or the one located in your Park City vacation rental, for some wholesome family food and fun.
Scarecrow Festival
A sampling of scarecrows on display // Image Credit: McPolin Farm
For a bit of rustic charm, the annual Scarecrow Festival at McPolin Farm is hard to beat. On September 28, McPolin farm hosts a fall get-together. Pumpkins, refreshments, and the construction and decoration of dozens of scarecrows are annual inclusions. Each lovingly-crafted rustic mannequin is then carefully affixed to the fence adjoining the trail near Highway 224.
The scarecrows remain on display for a month before being retired. Each is proudly visible from the road between the White Barn and the Park Meadows intersection. If you can't take part in the construction of the scarecrows, you can definitely enjoy the fruits of the festival during the following few weeks.
Fall Hikes
There are miles and miles of trails to explore in Park City // Image Credit: Olivia Hutcherson
Nature itself puts on a dazzling display each autumn. Park City is blessed with a spectacular array of gorgeous colors as the leaves turn and fall. The weather is also cooling down from the sometimes oppressive heat of summer. That makes fall the perfect time to enjoy a hike with your family. Whether you are all seasoned trailblazers seeking a challenge, or relative tenderfoot looking for a more sedate walkabout, there is a perfect trail for you in Park City. Visit the Mountain Trails Foundation website for a few top suggestions to get you started on your quest for the perfect Park City vista.
Related Reading: 7 Best Hikes in Park City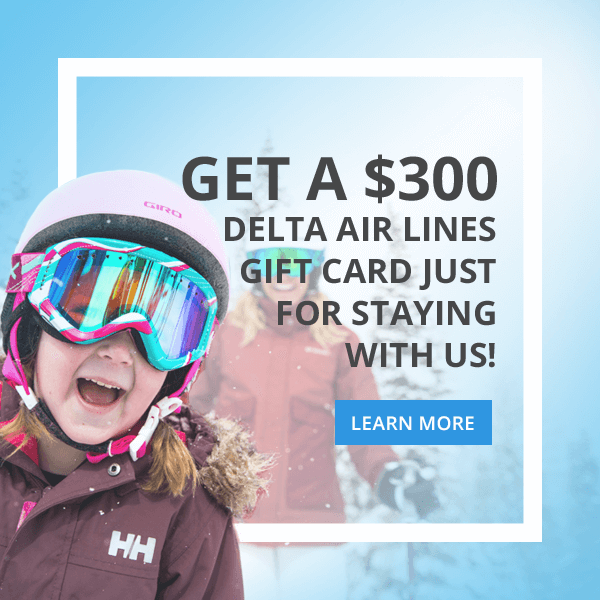 Related Articles
Things to Do During Park City's Mud Season
Our Picks for Mountain Bike Rentals Park City
Deer Valley Ski Resort, Park City, Utah: An Overview
Park City Spring Break