Vacation Rental vs. Hotel Room
You're ready to go to sleep, but Becky wants to stay up and watch that annoying reality show that you can't stand. Earplugs are uncomfortable and there's no way you could fit your white noise machine in your already-bursting-at-the-seams suitcase.
Sadly, this is the reality in most hotel rooms. If it's not Becky's late-night reality show binge, it could be that special someone who snores like a buzzsaw, or your social-media obsessed travel companion whose phone keeps buzzing. The bottom line is that hotel rooms just aren't always the best choice.
Don't Ruin Your Next Vacation By Staying In A Cramped Hotel Room
Book a Vacation Rental With Us!
We'll just jump right in to the top 5 reasons to stay in a vacation rental instead of a hotel:
5. No Resort Fees
Have you ever checked into your pre-paid hotel room only to find out that there's an additional daily resort fee? Sometimes the fees are for amenities you aren't even going to use! Most vacation rentals don't have resort fees-ours certainly don't. Make sure to Book Directly with us and skip the extra fees that Vrbo and Airbnb charge.
4. Private Laundry
Even though you over-packed and brought that fancy shirt that you've never worn (just in case), it's still never enough. Once you stay in a vacation rental that has a private washer and dryer, you'll never want to go back.
Pro Tip: Do a load of laundry before you go home so you can relax before diving back into real life.
Search lodging with in-room washer and dryer »
Related: What to expect when you stay with All Seasons Resort Lodging
3. Your Very Own Kitchen
Swing by the grocery store on the way and stock the fridge with drinks, snacks, and the ingredients to prepare a meal. This is especially convenient when traveling with young children or for those with special diets.
You don't have to stay in for every meal, though. Check out our food section to see what great restaurants and bars our destinations have to offer.
Search lodging with fully-equipped kitchens »
Park City, UT
Book: Lofty Three Kings Lookout
Park City, UT
Park City, UT
2. More Space, Less Money
Unless you're renting a studio condominium or hotel-style room-which we do have-vacation rentals offer more space. This means you can stay with your entire group! No more booking four hotel rooms and hoping to get a room next to your friends.
Search lodging with 3+ bedrooms »
1. Peace and Quiet
There's nothing worse than feeling trapped. The vast majority of vacation rentals have separate living areas and/or kitchens, so when you need some time to yourself, head into a private bedroom and read a book, check some e-mails, or simply take a nap. Some vacation rentals even have private balconies or patios!
Search lodging with private balconies or patios »
Explore our other offerings and check out all of our Park City vacation rentals.
Santa Fe, NM
Park City, UT
Park City, UT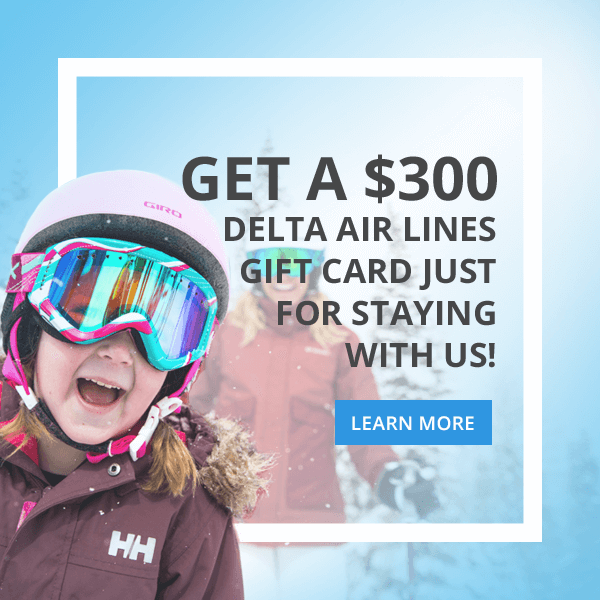 Related Articles
Tips for Handling Park City Elevation
Things to Do During Park City's Mud Season
Our Picks for Mountain Bike Rentals Park City
Deer Valley Ski Resort, Park City, Utah: An Overview