There is more to a Park City winter than skiing. Downhill skiing and snowboarding are a lot of fun, but variety is the spice of life. We like to keep our winters spicy by exploring the many outdoor winter activities in Park City. Try some of these non-skiing outdoor Park City activities when you want a change of pace.
Tubing
Instead of gliding down the mountainside on skis or a snowboard, try rocketing down the slope in a huge, inflatable tube instead. This simple shift in equipment makes for an entirely new experience, especially if you start spinning around as you fly over the snow. This is a great one for the kids, especially. They will beg you for just one more ride, and another, and another.
For the longest tubing lanes in Utah, make your way over to Woodward Park City. The very smallest (age 1-3) can't ride, but Woodward does have a toddler-friendly snow park right next to the tubing lanes.
Cross-Country Skiing
Rather than changing the tools, let's change the venue. Take the skis off the slopes and find your way into the beauty of nature for some cross-country skiing. Explore some of the beautiful parks and trails in the Park City area. For starters, we suggest the Willow Creek Open Area, which features a lovely directional loop, alternating daily. But there are plenty of other options for both beginners and veterans. The Mountain Trails Foundation helps, complete with a daily grooming report. Find some terrain you want to explore, check the condition, and strap in.
A variation of cross-country skiing exists, called skate skiing. This faster, more athletic form of cross-country is growing in popularity, and is fairly self-descriptive. Imagine you are skiing, but on skates. The skis are shorter, the gait is more like that of a skater, and it can only be done on smooth, manicured tracks or thick ice crusts. It will probably take a fair bit more out of you than a bout of traditional cross-country, but is sleek and exciting in a way that the traditional technique is not.
Alpine Coaster
This favorite amusement, located at Park City Mountain, continues to please, year round. Twist, turn, and loop through nearly a mile of track as your little car shoots down the track. Make sure you are bundled up for a winter ride, as the chilly temperature and the high speed will leave exposed extremities tingly and red. The view is just as spectacular in the winter as it is in the summer, even if the palette around you is a little more monochrome. This is another popular attraction for younger visitors, though very small children will have to wait until they gain some inches before embarking on a wild downhill voyage, as the minimum height to ride, even with adult, is 42 inches.
Ice Skating
Skate until your feet fall off at Park City's only outdoor skating rink. A charge for admission-and another for skate rentals, if you didn't bring your own-gets you endless skating time. No limits-just you, your blades, and the ice. There are even skate walkers available for little skaters. The rink itself is located at the Mountain Village, right off the slopes at Park City Mountain. Weather permitting, the rink is open all afternoon and evening. Guests at The Lodge at the Mountain Village can just walk outside to reach the rink.
Sleigh Rides

Image credit: Park City Nursery
Maybe you'd like to just relax in the great outdoors for a while. A sleigh ride might be just the thing. You'll be pulled across hills and through woods as you meander across the countryside behind a pair of beautiful draft horses. You'll have plenty of time to just take in your surroundings and snuggle under a warm blanket. There are a few choices for your authentic horse-powered cruise, including options that depart right from Park City Mountain and include a hot, filling dinner.
Snow Shoeing

Image credit: Park City Nursery
If you enjoy hiking during the warmer months, then snow shoeing might be just your speed. Snow shoes are the perfect tool to get yourself out on those beautiful mountain trails without ending up stuck in a hole. The scenery around Park City is gorgeous at any time of the year, but there is a special majesty to the snow. Explore the trails and find the perfect hike, whether that is a sedate stroll along level terrain or a challenging climb into the hills. Once again, the Mountain Trails Foundation website and grooming reports will be your best friends here.
Relaxing by the Fire
Most of the activities discussed so far are pretty chilly. Having fun in the snow has a tendency to leave one cold. After you're done with all your tromping around and sliding about, top off your day with a relaxing fire. Sure, a lot of our accommodations have fireplaces of their own, whether gas or wood-burning, but there is something special about the campfire appeal of an outdoor blaze. You can spend hours around the fire, warm and cozy under a blanket. Bring some marshmallows to roast, tell your best stories, play a game of werewolf/mafia, or just spend some time watching the flames dance and the shadows flicker. Sundial Lodge and Bear Hollow Village have fire pits of their own, while The Caledonian is right across the street from a Main Street ring.
Looking for a place to stay during your visit? Explore our collection of Park City vacation rentals.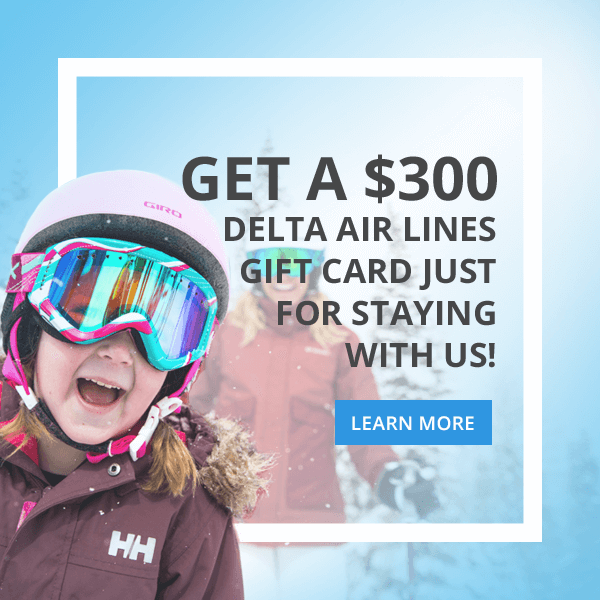 Related Articles
Things to Do During Park City's Mud Season
Our Picks for Mountain Bike Rentals Park City
Deer Valley Ski Resort, Park City, Utah: An Overview
Park City Spring Break