Dive into the top events, activities, festivals that keep people coming back to Winter's Favorite Town year-round!
In a town notorious for its easy accessibility to world-class skiing, winter can seem like the only viable season to visit. With the 2002 Olympics catapulting Utah and Park City into the world's view, this once sleepy mountain town has grown to become a year-round destination. Along with the pristine powder, visitors come back year after year and find perfect weather and friendly people. Come explore what year-round fun looks like in Winter's Favorite Town.
Winter
Its no secret, Salt Lake City International Airport is the gateway to the world's best powder. In all of 60 minutes from touching down on the tarmac, you can find yourself gearing up for an epic snow day at one of 3 renowned resorts. Aside from skiing, Park City is synonymous with hosting elite events and festivals.
Ring in the New Year with Deer Valley's annual tradition! Instructors clad in Christmas lights, take to the slopes in synchronized motions to the delight of spectators below. Grab a warm drink and huddle at the base of Snow Park Lodge to observe this spectacular light show!
Utah's heaviest powder months also play host to the internationally acclaimed Sundance Film Festival. Celebrities and cinephiles alike descend on Main Street for 10 days of premiers and partying. Lodging can be scarce, so plan ahead and take advantage of early-bird deals before the flurries and film buffs arrive.
For 20 years, the world's best freestyle skiers have launched into the air and raced to the finish at Deer Valley for the FIS Freestyle Ski World Cup. This year is no exception! Join one of Park City's most beloved winter tradition and experience the thrill of witnessing Olympic hopefuls reach new heights.
Spring
Only nay-sayers would look at the spring months and consider them fruitless. The more experienced traveler knows that Spring in a Mountain town is a non-stop party. Live like a local and catch the last bit of snow on the mountain (preferably in costume). Or get in the gruv to live music weekly. Park City is yours to explore in Spring!
Shed the layers and bask under bluebird skies! The resorts continue the winter fun by organizing Spring Gruv, a weekly live outdoor concert series. Bear witness to the most thrilling event of the season, Pond Skimming. Where the adventuresome don kooky costumes and attempt to skim over a pond.
A film festival not for the faint of heart. The week-long Wasatch Mountain Film Festival features over 50 films between Park City and Salt Lake, showcasing stories of extreme outdoor adventure.
Spring
There's a local saying here in Park City. "Come for the winter, stay for the summer." Don't believe it? Fewer crowds and affordable prices might just have you reconsider Park City as a winter-only destination. Not to mention extended daylight hours for more time to pack in the fun! Check out these world-class outdoor events, activities, and festivals that keep our mountain town bustling in the "off" season.
A different take on "street food" This one-of-a-kind event elevates the already impeccable dining experience in Park City to new heights by shutting down Main Street and turning it into the largest outdoor dinner party! Take a seat with 2,500 others and enjoy the culinary talents of Park City's best restaurants in the fresh open air.
Considered one of the premier art festivals in the nation, this 3-day festival hosts 200+ of the best fine artists from across the country to sell their masterpieces on Main Street. Get in touch with your inner artist and explore the vibrant offerings, live music, craft stations, and food trucks.
Celebrating America's birthday at 7,000 feet is no small feat. Parades, activities, races, and more await you in and around Park City. After a full day of fun in the sun, head to the base of Park City Mountain Resort, and be treated to impressive firework displays that color the Wasatch range in light.
Fall
Park City is beautiful 365 days a year. However, our town is most magnificent when the landscape is transformed by yellows, reds, and oranges! These prime outdoor activities, festivals, and celebrations will have you in awe with Autumn in Park City.
Park City's loftiest event might not be what you have in mind. To signal the start of the Autumn season, 20+ hot air balloons take to the skies to the delight of spectators on the ground!
Leaf peepers unite! Park City is home to over 400 miles of continuous non-motorized trails, so there is no shortage of options for visiting hikers, bikers, and photographers. For those looking to cover more ground, simply going for a drive can leave you breathless!
Leave the passports at home and celebrate this world-wide phenomenon at 7,000 feet at Park City Mountain Resort! The resort puts on a 3-day annual hommage to Bavarian culture featuring polka dancing, brat eating, keg bowling, alpenhorn blowing, and of course, beer drinking! Don't forget the lederhosen.
Explore our Park City Vacation rentals for your next Park City adventure!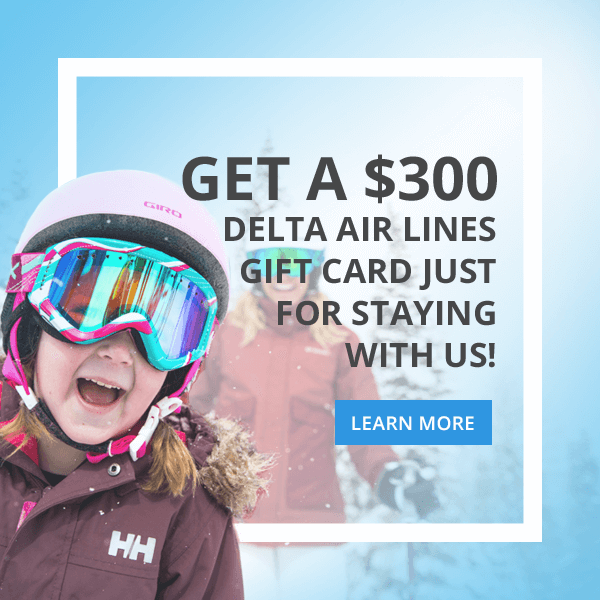 Related Articles
Things to Do During Park City's Mud Season
Our Picks for Mountain Bike Rentals Park City
Deer Valley Ski Resort, Park City, Utah: An Overview
Park City Spring Break