Description
Quiet 2-bedroom condos and cozy 2-bedroom with loft condos near Kimball Junction and Outlets Park City Shopping Center.
Elevate your vacation lodging with a private condo experience at Crestview Condominiums. The gorgeous slopes of the Wasatch Mountains are right behind you and the shopping at Outlets Park City is right in front of you. You'll experience the best of both the rugged adventure of nature and the elegant excitement of this alpine paradise.
During your stay, you'll be treated to a private condominium, including full kitchen, spacious living area, private bedrooms, private balcony, and laundry facilities. On-site you have access to Crestview Condominium's year-round heated pool and hot tub and use of convenient garage parking. If you prefer to leave the car at home, you can take the free transit system from Kimball Junction to any of the resorts, located less than 15 minutes down the road.
See our other offerings and check out all of our Park City Lodging.
Use our Park City Adventure Guide to plan your adventure to Park City!
+
8

more photos
Amenities
Outdoor Communal Hot Tub
Free WiFi
Fitness Center
Direct-to-Door Check-in
Clubhouse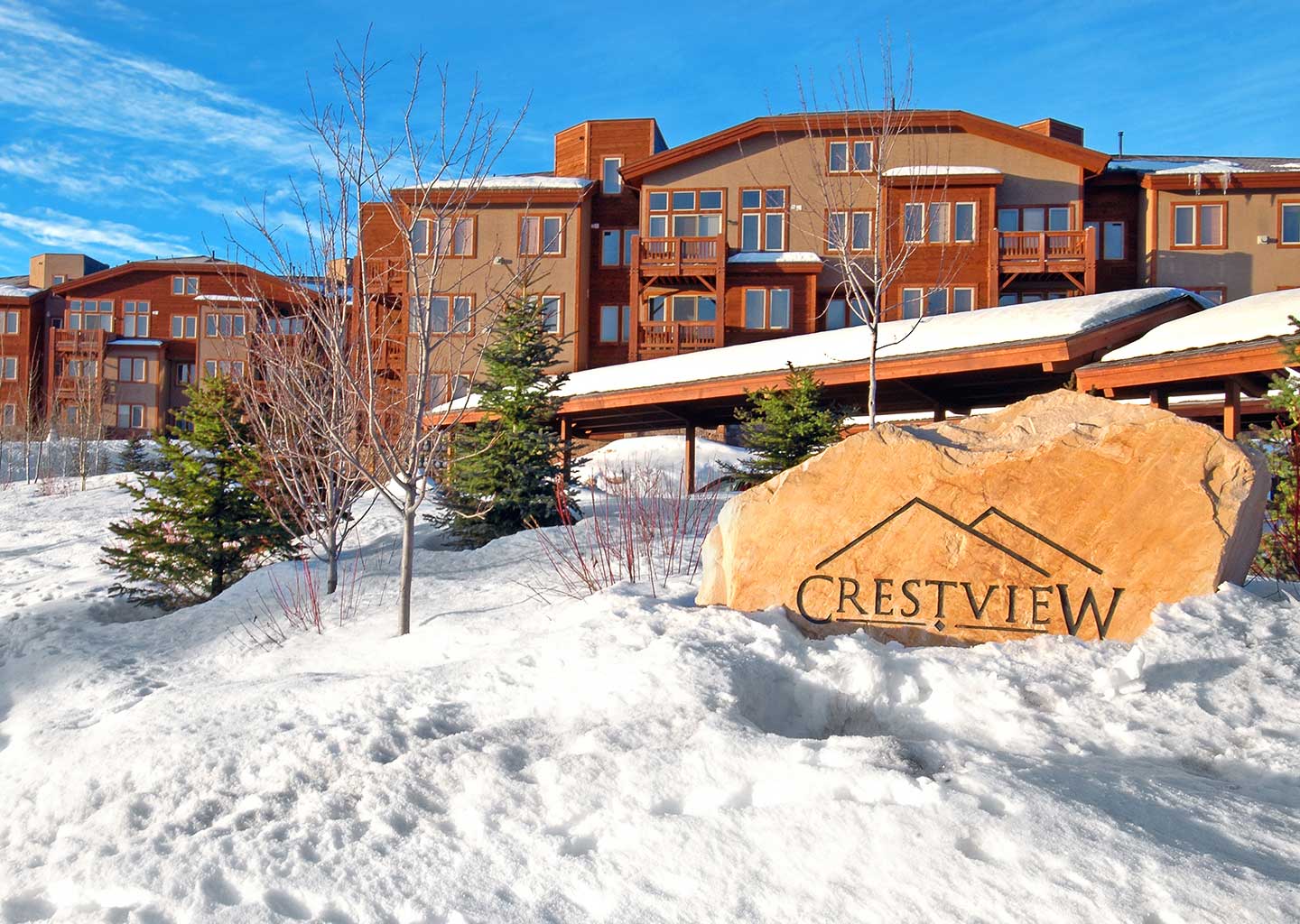 Unable to find any listings.
Travel Protection Plan
We highly recommend purchasing our Travel Protection Plan within 48 hours of making your reservation. The Travel Protection Plan enables you to receive a full refund of all payments should you need to cancel your reservation due to certain unforeseeable circumstances. Learn More About Our Travel Protection Plan »
Additional Terms
Bookings made within 48 hours of the time of stay must be paid in full at the time of booking and are fully nonrefundable.
All payments will automatically be charged to the credit card on file on the due date. If all deposits or payments due are not received by the due dates outlined above, the reservation will be considered cancelled under the terms and conditions provided herein.
Because our reservations are carefully scheduled in advance, no partial refunds will be made for late arrivals or early departures.