If you're an outdoor enthusiast looking for a scenic, relaxing getaway, Utah's Park City is the place to be. This attractive destination lies in the heart of the famous Wasatch Mountains. It offers breathtaking scenery and excellent recreational opportunities. Downtown Park City is a favorite among vacationers since it features a unique blend of attractions for the ultimate getaway experience. Here are five reasons to stay in Park City downtown!
Excellent Lodging
Your choice of lodging goes a long way in determining the quality of your holiday. All Seasons Resort Lodging offers some of Downtown Park City's best accommodation options with ample amenities for an unforgettable stay. Choose from eight exquisite properties, including condominiums and residence collections on Main Street and at the resort base. Enjoy cozy interiors, well-stocked kitchens, and comfortable bedrooms for a home-away-from-home feel. Depending on your rental of choice, you'll have access to an indoor/outdoor heated pool, a communal hot tub, ski-in/ski-out accessibility, and ski storage. All our properties feature free Wi-Fi, allowing you to stream your favorite movies, shows, or live sporting events. Our properties can accommodate two, four, eight, or twelve guests, making them ideal for a romantic getaway with your partner or a wholesome family holiday.
Exquisite Restaurants
Part of what makes the vacation experience so memorable is exploring the local culinary scene. Downtown Park City offers numerous eateries serving an expansive variety of delightful cuisine. Harvest is one of the town's best spots for a sumptuous breakfast. Their morning menu features breakfast brioche, pork and veal sausage roll, avocado toast, and chicken laksa noodle soup. If you're looking for Park City's finest Japanese cuisine, look to Yuki Yama Sushi and explore a menu that features crispy tuna tartare, pan-seared red crab, fried shrimp, Wagyu beef, and lamb chops. 710 Bodega Tapas & Wine offers Spanish-inspired dishes, including Spanish tortillas, grilled octopus, steamed clams, and sautéed tiger shrimp. Other options in the downtown Park City dining space include High West Saloon, Grappa, Handle, and 501 on Main.
Lovely Stores and Shops
Main Street in Park City features an impressive collection of stores and shops selling an expansive variety of items. Flight Boutique offers quality women's clothing, including tops, boots, dresses, swimwear, and other items. Kuhl Park City is your one-stop shop for outdoor apparel, including bags, footwear, and extra accessories. Olive & Tweed has uniquely curated collections from designer brands and artisans at affordable prices, while Dijore sells high-end, handcrafted women's boots. You can also check out Alpaca International Inc., North Face, and Burns Cowboy Shop for more clothing and shoe options.
High West Distillery
High West Distillery is the brainchild of David Perkins, whose expertise in biochemistry led him to establish the company in 2006. What began as a 250-gallon distillery has since grown leaps and bounds, becoming Park City's foremost whiskey maker. This distillery is unique because it started out as the first ski-in, ski-out distillery in the country (possibly the world). The distillery also features an online store where you can shop for apparel, accessories, gifts, and barware.
Historic Main Street
Being near the historic main street is always a nice bonus when looking for places to stay in Park City. This street has many shops and galleries for you to walk down and enjoy but it also has a very interesting history with much of that history preserved. Park City was founded as a mining town and the original businesses on main street were originally placed there to entertain bored miners. In order to preserve the history of the area many of the buildings were preserved. You can see which buildings are historic buildings from the past by looking for the ribbon that is given to buildings that are certified historic. You can learn about the history of the area at one of the city's museums or if you're looking for a more fascinating way to learn about the area, book a tour with Park City Ghost Tours. Their focus is ghost stories on main street so you can learn about the mining history along with some spooky stories.
Delightful Museum and Art Galleries
Downtown Park City offers quick access to a lively social scene, with several renowned museums and galleries offering curated fine art collections, sculptures, and photography. Park City Museum has numerous exhibits, including permanent, changing, and past displays, giving an in-depth look at Park City's past. Some permanent exhibits include The Dungeon, Skier Subway Theater, Mega Mine and the Days of Ore, and From Around the World. For the ultimate artwork display, Park City offers several art galleries showcasing breathtaking images from different photographers. The Kimball Art Center is an almost 9000-square-foot facility that's been a Park City resident since 1976. The center features high-quality art exhibitions alongside educational art programs, workshops, and camps. If you're a photography enthusiast, McMillen Fine Art Photography and David Beavis Fine Art are Park City favorites and showcase mesmerizing collections. Other galleries worth checking out include Trove Gallery, Fatali Gallery, and MANGELSEN Images of Nature Gallery.
Book Your Stay in Park City Downtown Today
Park City is a Utah favorite, drawing hundreds of thousands of vacationers yearly. This picturesque location hosts an impressive list of attractions, including a robust culinary scene, numerous stores and shops, and fantastic art galleries for a once-in-a-lifetime experience. All Seasons Resort Lodging has excellent accommodation options in Downtown Park City for a romantic getaway, a fun-filled family escape, or a thrilling vacation with your pals. Our rentals lie conveniently within the city and offer a cozy space with ample amenities for a relaxed holiday. Contact us today to book your preferred downtown Park City rental and enjoy an unparalleled Utah getaway.
Whether you're someone who is looking for world-class destinations to explore in the name of skiing when the first snow falls, or you're an adventurer who is excited to savor time in a place where you can pair outdoor fun with incredible shopping, dining, and museum hopping too—a Park City getaway is sure to call to you! From hosting world-renowned events like the Sundance Film Festival to the charming downtown scene waiting to be discovered, Park City is a place where travelers of all interests, preferences, and tastes can find something wonderful to enjoy. Of course, having amazing accommodations while you're here makes the getaway even more memorable. At All Season Resort Lodging, we help travelers find their ideal home-away-from-home to enjoy while they're in town. While all of our property options are designed to inspire, there are a few that really stand out in the crowd. The following are the top 5 reasons to stay in our Canyons Village retreats when travel plans bring you this way.
1. There are Multiple Ski-In Ski Out Options to Enjoy
Park City has long been an alluring destination among those who are enthusiastic about hitting the slopes when the fresh powder falls. For many adventurers, maximizing time in the great outdoors in the winter whether they're enjoying the trails on skis, snowboards or tubes comes down to proximity. That's what makes Canyons Village a top place to stay during ski season! This area hosts no less than 9 ski-in, ski-out lodging options for travelers to enjoy that make accessing winter recreation a breeze! It also makes it easy to return to luxurious accommodations after a day of slope-side fun and cozy up in style. What could be better?
2. Visitors Can Relish Time in New Accommodations
While the rental options in and around the Park City Mountain Village base area have long been popular with travelers heading to Park City in the name of vacation fun, there's something to be said for stylish and new surroundings too. Those who choose to stay in a Canyons Village vacation rental will love that the properties here come with that more new construction feeling complete with modern furnishings, innovative designs, and style standards that are truly inspiring too. If you're in the mood for a stay that speaks to a new aesthetic leaning towards a modern take on design, then you'll love every second spent in Canyons Village.
3. You Can Savor the Tranquility That Comes with Fewer Crowds
For travelers who are looking to enjoy a relaxed and less crowded Park City getaway experience than they might find on the Park City Mountain Village side of town, booking accommodations in Canyons Village is always a good idea. This area typically hosts fewer people, giving those who stay a sense of refreshing privacy and a relaxed atmosphere that's hard to beat. With plenty of other folks on the slopes, it can be wonderfully relaxing to come back to your Canyons Village retreat knowing you have more space, peace, and quiet to yourself.
4. Location, Location, Location
Just as important as slope-side access for many Park City travelers is being able to reach all of the Park City landmarks and hot spots they're looking to enjoy with ease. This is another reason a Canyons Village stay is so appealing! Here, parking is really simple and there's plenty of space for your vehicle no matter what time of year you arrive. Canyons Village enjoys a place conveniently located between Old Town Park City and Kimball Junction, giving travelers an opportunity to customize their itinerary without any added stress. Making transportation in this area even more appealing is the fact that there are a number of free buses and shuttles that run through Canyons Village and serve a variety of nearby destinations.
5. Amazing Views from a Bird's Eye View
A Canyons Village stay promises to be convenient, slope-accessible, tranquil, and an easy place to get around when it's time to explore. That said, it's also a wonderful place to call your vacation home-away-from-home when you're looking to enjoy amazing and unsurpassed views from a bird's eye view! That's because it puts those who book a stay within easy reach of the Red Pine Gondola. A ride up this gondola is a chance to savor breathtaking sights and access mountaintop vistas in no time. Start your days here on a high note when you make the Red Pine Gondola your first stop.
Book Your Park City Getaway Today
When you're excited to turn your Park City travel plans into a well-deserved reality, the team at All Seasons Resort Lodging is here to help. Reach out today to learn more about our incredible lineup of luxurious and convenient vacation rental options available throughout Park City including our Canyons Village retreats that are sure to inspire. We're happy to handle the details while you focus on the fun ahead and look forward to seeing you in scenic Park City soon!
Fall in Park City, Utah is a magical season! With its breathtaking landscapes, world-class ski resorts, and endless outdoor activities, Park City is the perfect destination for a seasonal getaway. From hot air balloon rides and brewery tours, there are plenty of fun activities to enjoy during the autumn months. Below, we will be exploring some of the best Park City fall activities, so read on to discover what makes this destination so special!
Enjoying the Beautiful Fall Foliage
As the summer heat fades away, the landscape of Park City transforms into a vibrant palette of reds, yellows, and oranges. Exploring Park City's stunning fall foliage is a must-do activity during this magical season. Picture yourself walking along the scenic trails, surrounded by a symphony of colors that will leave you in awe.
To make your fall foliage exploration even more memorable, consider embarking on a guided tour. Local experts will take you to the best spots to capture that perfect fall photo, ensuring that you don't miss any hidden gems. Whether you're an amateur photographer or simply want to revel in the beauty of nature, these tours offer a unique and immersive experience.
Hit the Trails
When it comes to fall in Park City, Utah, there's no shortage of breathtaking views and fresh air to be enjoyed while hitting the trails. Lace up your hiking boots and get ready to explore!
One of the most popular trails for fall hiking is the Armstrong Trail. This is a 3.3-mile out-and-back trail that takes you through groves of aspen trees, offering panoramic views of the surrounding mountains and valleys, and is perfect for leaf peeping. As you hike, you'll be treated to a kaleidoscope of colors as the leaves change from green to gold and red. It's a truly mesmerizing sight that will leave you feeling rejuvenated and inspired.
No matter which of the over 400 single-trails that are IMBA Gold Certified you choose, hiking in Park City during the fall is a feast for the senses. The crisp mountain air, the sound of leaves crunching beneath your feet, and the stunning views around every corner create an unforgettable experience.
Enjoy Spa Treatments
After a day of exploring the stunning fall foliage and hitting the trails in Park City, it's time to unwind and pamper yourself with some spa treatments and relaxation. Luckily, Park City is home to several world-class spas that will leave you feeling rejuvenated and refreshed.
One spa that stands out is the Waldorf Astoria Spa, nestled in the heart of Canyons Village. This luxurious spa offers a wide range of treatments, from massages and facials to body wraps and scrubs. With its serene atmosphere and professional staff, the Waldorf Astoria Spa is the perfect place to escape the hustle and bustle of daily life and indulge in some well-deserved self-care.
Another top-notch spa in Park City is the Spa Montage at Montage Deer Valley. This elegant and serene spa offers an array of holistic treatments, including signature massages, body rituals, and facials. With its stunning mountain views and luxurious amenities, the Spa Montage provides the ultimate oasis for relaxation and rejuvenation.
Get Active with Outdoor Activities
One of the most popular outdoor adventures in Park City is mountain biking. With miles of trails winding through the scenic mountains, you'll have endless opportunities to explore the stunning landscape on two wheels. Whether you're a beginner or an experienced rider, there are trails for every skill level, from gentle, scenic rides to technical, challenging terrain.
If you prefer to take to the water, kayaking, and paddleboarding on the local rivers and reservoirs are great ways to enjoy the beauty of fall while staying active. Glide along the crystal-clear waters, surrounded by the breathtaking fall foliage, and feel the stress melt away as you immerse yourself in nature.
And let's not forget about the world-class rock climbing nearby Park City has to offer, make sure you check out Echo, the Uinta Mountains, and Little Cottonwood Canyon. With their rugged cliffs and challenging routes, it's a paradise for climbers of all levels. Whether you're a seasoned climber or a beginner looking to try something new, there are plenty of guided tours and classes available to help you make the most of your climbing adventure.
Experience Autumn Wildlife
The mountains and forests surrounding Park City are teeming with wildlife, from majestic elk and graceful deer to curious squirrels and elusive foxes. If you're really lucky you'll get to see a moose! Then you'll understand the saying "Keep it Moosey, Park City". As you hike through the trails, keep your camera ready for a chance encounter with these fascinating creatures. It's a thrilling experience to witness the animals in their natural habitat, going about their daily routines against the backdrop of vibrant fall colors.
Fall in Park City is a time when nature reveals its true beauty and the wildlife that calls this place home is an integral part of that magic. So, keep your eyes peeled, listen for the rustle of leaves, and embrace the joy of encountering fall wildlife in this picturesque mountain paradise.
Enjoy Fall in Park City, Utah!
No matter what Park City fall activities you choose, Park City in the fall is a magical destination that will leave you in awe of its natural beauty and outdoor opportunities. So, start planning your trip and get ready to fall in love with Park City this season. Contact us for more information and to start your vacation to Park City, Utah. We know you'll love it any time of the year!
Discover the Best Activities for Park City's Mud Season: A Guide to Off-Season Fun!
The early springtime period in Park City is known as "mud season". The description is as apt as it is simple: due to the melting snow and the temperatures not yet high enough to dry things out, the area around Park City gets a little muddy.
This, traditionally, makes for something of a slow season for Park City and for doing any of the outdoor activities traditionally associated with the area. There is no opportunity to ski during this time (the resorts are closed and the snow is melting) and summer activities like hiking and biking are difficult-if not impossible-due to the large volumes of mud on the trails.
However, mud season in Park City isn't a total write-off. There are plenty of activities that you can enjoy during this time, so don't be put off by the mud! Here are the best things you can do in Park City during mud season.
Enjoy the Restaurants
Park City has no shortage of excellent restaurants, but during the winter or summer seasons, they can be packed to the rafters with seasonal diners, and it can consequently be very difficult to reserve a table. In addition, because they're in such high demand, prices can be a little higher than they otherwise would be.
During mud season, however, there are far fewer people around. Not only does this make it easy to grab a table at your restaurant of choice, but it also means that a great many of the restaurants are offering discounts in a bid to get patrons through the door. All of this is great for you, and means that you should very much be taking advantage of some of the amazing food on offer in Park City!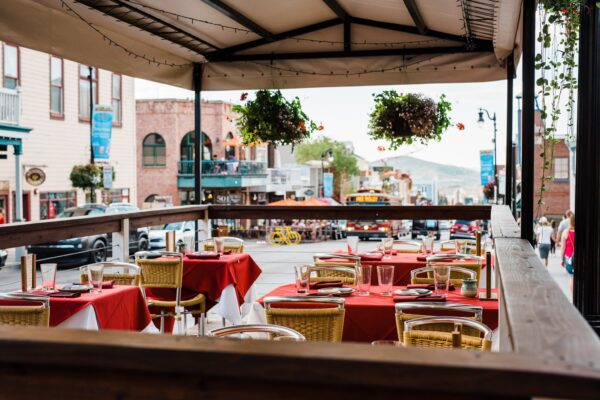 Take in a Movie or a Show
Skiing and much of the biking/hiking trails might be out during mud season, but that doesn't rule out some great indoor activities in the city itself.
Park City Film Series is one of the best places in town to check out movies that you might not otherwise consider. This independent, non-profit arthouse cinema screens a lot of small indie and foreign-language movies, and can make for an interesting (and inexpensive) night out.
If movies aren't your cup of tea, you might consider heading over to Park City's legendary Egyptian Theatre. Open since 1926, the Egyptian Theatre was named for the then-recent discovery of Tutankhamun's Tomb, and was the spiritual successor to the city's previous two theaters – lost to fire and heavy snowfall, respectively.
The Egyptian Theatre operates year-round, but they go all-out during mud season to accommodate both locals and visitors, with a great selection of amateur theater troupes putting on shows. The legendary Park City Follies also takes place over April and June, with a wide selection of side-splitting comedy shorts to keep theatergoers entertained.
Outdoor Activities Are Still Possible
Spring in Park City might seem like a washout because of all the mud, but the fact is that there's still plenty of outdoor activities for any intrepid adventurers out there.
Guardsman Pass, for instance, retains snow for longer than lower-lying areas around it, and makes for a great snowshoeing adventure for those who are more physically fit. The Historic Rail Trail also dries out more quickly than other trails in the area, making it an early candidate for a spring bike ride.
Other outdoor activities you might consider during the Park City spring season are kayaking and white-water rafting on one of the many lakes or rivers in the vicinity.
In addition, spring is a great time for birding. With many species of birds migrating at this time, it's a fantastic opportunity to watch flocks of birds soaring overhead as they return from wintering elsewhere. A popular birding spot is Fish Springs, found on the Pony Express Trail.
Explore Park City's Main Street
If you're not willing to risk the mud outside, there is no small number of things to do right along Main Street.
In addition to the array of discounted fine dining options and the ability to take in a movie or a show, there are some great shopping opportunities all down Main Street. And because it's off-season, plenty of them feature generous discounts. This means you can shop 'til you drop without breaking the bank.
Related Post: A Day on Park City Main Street »
Those interested in the city's history, meanwhile, will find much to love in Main Street's Park City Museum. This museum opened its doors in 1981 and delves deep into the mountain town's rich and diverse history, going all the way back to the mid-19th century when Mormon pilgrims passed through on their way to the site where they would found Salt Lake City.
The museum is a great day out for adults and kids alike. There's a great activity to keep the little ones engaged, in fact – the "Park City History Detectives" challenges kids to keep their eyes and ears open throughout the museum in order to uncover clues about the history of the town. Adults will also be gripped by the fascinating story behind the founding of Park City, its incorporation as a city in the late 19th century, and its rich tradition of gold and silver mining.
Whatever you're in the mood for down Main Street, then, you're sure to find something that scratches that itch!
Conclusion
Though it can be initially easy to write off Park City's mud season, the fact is that there is plenty to do both in town and out during the muddy spring. It might be the best time of year to catch a show or an indie movie, and the discounts in many of the restaurants make for some great eating without breaking the bank.
And as we've seen, a few muddy trails doesn't preclude getting out there into the great outdoors. Snowshoeing, biking, and water sports are all still on the table, and there isn't a better time for checking out Utah's migrating bird flocks!
Explore our Park City Vacation Rentals
No matter what you decide to do during your visit to Park City, we have the perfect vacation rental for you!
Related Articles
Our Picks for Mountain Bike Rentals Park City
Deer Valley Ski Resort, Park City, Utah: An Overview
Park City's Ultimate Winter Event Guide
Our Picks for Mountain Bike Rentals in Park City
There are hundreds of miles of trails in Park City, just waiting for you to ride them. Mountain biking in Park City is the perfect way to experience the beauty of the Wasatch Mountains. Our carefully maintained trails make Park City Utah's only gold-level mountain biking destination, according to the International Mountain Biking Association.
Excellent trails demand excellent equipment. To outfit you for your ride, we've selected the best mountain bike rentals Park City has to offer.
White Pine Touring
Seasoned professionals and passionate locals, the pros at White Pine Touring offer more than just mountain bike rentals for your Park City adventure. They also offer guided tours for all skill levels and occasions. A simple tour of some of Park City's most beautiful vistas, a challenging trek along secret hotspots, night biking for a fresh perspective, or even winter fat-tire biking tours are all on the menu. Get a taste of guided touring with one of their weekly free rides.
Even if you aren't taking advantage of their unmatched local guides, you can still pick up a few local pointers to help you design your own day on the trails.
Top Pick: Guided Rides and Local Tips
Image /  White Pine Touring
Jans Mountain Outfitters
A Park City institution for over 40 years, Jans is your one-stop shop for every conceivable flavor of alpine adventure. You can get outfitted for everything from snowshoeing to rock climbing within these walls, but their expertise in custom-fitted mountain bikes is legendary.
Renting from Jans is more like a trip to a bespoke tailor than a trip to a sporting goods store. They fit your height, weight, sex, shape, level of expertise, and intended ride with each rental. Whether this is your first time on two wheels or you're in the market for the finest equipment money can buy, Jans will hook you up with exactly the solution you need from their stable of bicycles from Santa Cruz, Specialized, Juliana, and more. They evaluate everything from frame size to gear range and brake design for a unique fit.
Top Pick: Custom Rentals and Selection
Image /  Jans Mountain Outfitters
Canyon Mountain Sports
The most convenient place to grab your skis at Canyons Village is also the most convenient place to rent your mountain bike at Canyons Village. Canyon Mountain Sports has the bicycles and gear you need for your perfect ride. They carry a selection of tailored rides from GT, plus a healthy variety of clothing, helmets, gloves, tires, tubes, water bottles, and more.
Canyon Mountain Sports is prepared to equip your entire family for the ride of a lifetime, right on the Village Plaza. You'll be up on the trail in no time thanks to their on-resort location.
An additional benefit of their central location is that they can service any problems that might arise during your rental. Bend a wheel? Break a chain? Just need a little adjustment to the brakes? They can cure whatever ails your cycle.
Top Pick: Canyons Village Convenience
Legacy Sports
Tucked into the Mountain Village at the base of Park City Mountain, Legacy Sports offers all the convenience of its sister location (Canyon Mountain Sports, above). Legacy Sports is focused on the resort and downtown areas instead of Canyons Village. Rent everything you need for your day on the trails right here. They provide GT bikes, safety equipment, and other essential gear for riders of every age and all levels of experience.
Much like Canyon Mountain Sports, Legacy Sports is available to service your rentals in case you run into trouble, and a central location means you don't have to haul your bikes far to reach whatever trail you want to ride.
Top Pick: Park City Mountain and Downtown Convenience
Deer Valley Resort
Deer Valley Resort offers its own fleet of downhill mountain bikes for guest rental. The resort focuses on the grab-and-go convenience of its stock of Rossignol mountain bikes, prepped and ready for whenever you arrive. Drop by anytime at Snow Park Lodge or Silver Lake Village and grab yourself a pair of wheels for a downhill mountain biking adventure. Simply show up, rent your equipment, and proceed to the lifts. It's that easy! There's no need to arrange pick-ups and drop-offs, haul the equipment, or worry about anything but going directly from rental to lift.
Top Pick: Deer Valley Resort Convenience
Image / Deer Valley Resort
Park City Bike Demos
Delivery is the ultimate convenience when it comes to mountain bike rentals in Park City. Park City Bike Demos brings your bikes right to the door of your vacation rental and picks them up when you're done (you still need a way to get them to the trailhead, sadly). These aren't just any bikes, either. They offer a fleet of the finest mountain bikes on the market from small and medium-sized manufacturers like Rocky Mountain Bicycles, Ibis Cycles, Felt Bicycles, Argon18, and Devinci Cycles.
Every bike is ready for you to try as soon as you check in at your condo, townhome, or vacation rental. You can apply the rental price of your high-end machines directly toward the purchase if you decide you want to take home your own piece of cycling excellence.
Top Pick: Delivery and High-End Rentals
After a day of cycling, you need a comfortable place to clean up, unwind, and prepare for another day of adventure. All Seasons Resort Lodging offers spacious, convenient accommodations from Kimball Junction to Main Street. Our unmatched selection of condos, townhomes, and vacation homes let you choose the perfect end to your epic ride. Your trip is protected by our Lowest Rate Guarantee. You can rest easy, knowing you're always getting the best rate in town.

Search Park City Vacation Rentals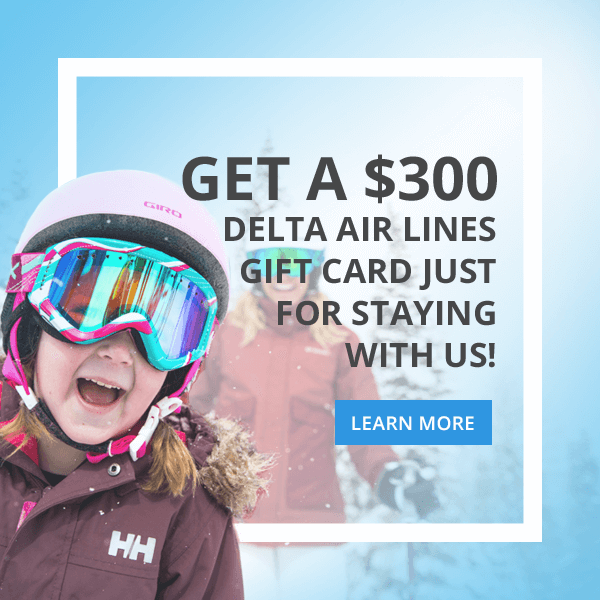 Related Articles
Things to Do During Park City's Mud Season
Deer Valley Ski Resort, Park City, Utah: An Overview
Park City's Ultimate Winter Event Guide
The idea of cooking on vacation may not have been appealing prior to the spring of 2020. However, with the way the world is turning (read Coronavirus) it is fair to say, finding the perfect kitchen to flex your newfound culinary expertise is a serious consideration when choosing a private vacation rental.
We've rounded up our favorite kitchens from five of our favorite Residence Collection homes that will make your mealtimes memorable while visiting Park City. Without further adieu, let's get cooking!
Elevating your culinary expertise while on vacation just got a whole new look. Say "hello!" to this Tuscan inspired kitchen-complete with top of the line Viking appliances and a rolling butcher block for easy prep!
Replete with elegance and plenty of space to move around, the kitchen also offers the perfect opportunity to stream virtual cooking classes-like these with Mindful Cuisine!
What we love: 
Seasoned chefs will love the oversized kitchen island, Viking range, and professional-grade appliances.
Cooking for many is anything but a chore in this standout kitchen! Treat the chef in your family to a stay in this palatial, 7-bedroom mansion in Park City.
With all the counter space you can desire, prepping post-hike meals for the whole family is a breeze.
What we love: 
A tossup between the wrap-around porches and the massive dining room table-seating ten comfortably! If there ever was a space for entertaining large groups, this is it.
This resort-side townhome boasts three floors of excellent mountain style living-with views of Park City Mountain Resort Base area! Craft all kinds of culinary creations in the comfort of a cozy, open-floor living and dining space.
What we love:
The wine cooler and wine rack keep you well-stocked for post-mountain meals! Plus, Empire Avenue Home is also centrally located in the historic downtown neighborhood, allowing for ultimate access to everything Main Street has to offer.
The Fourth of July is almost here! A loud, colorful, and somewhat bombastic celebration of our national origin story, Independence Day is the biggest holiday of the summer and a perfect chance to go overboard on outdoor food and fun. If you are planning on spending the holiday in Park City, check out the schedule of holiday events below. If you aren't already planning on visiting for Independence Day, change your plans, because you are missing out.
JULY 3, 2018
Get at least this hyped for Independence Day.
Canyons Village activities and Fireworks
Get a jump on your Independence Day festivities at Canyons Village the night before the big day itself. The good times kick off at 5:00 p.m. and include face-painting, hula hooping, and caricature portraits for an evening on the ski beach. Live music by The Number Ones provides some extra entertainment and will keep you dancing until the fireworks begin around 9:30 p.m., daylight and weather permitting.
JULY 4, 2018
The Fourth of July parade is a big deal in Park City.
Pancake Breakfast
The Boy Scouts wake up early to serve you breakfast at 7:00 a.m. For $7 a head ($5 for kids), you can fill your belly with sweet stacks of fluffy pancakes under the morning sky at City Park. No reservations or sign-ups are required. Bring a couple of bucks, an empty stomach, and a smile. The troops pack up their grills at 10:00 a.m.
Cole Sport 5K Mountain Fun Run
Do you want to spend your holiday running hither and yon like a madman? Awesome-we have just the thing for you! Make sure to preregister for the Cole Sport 5K Mountain Fun Run, as spots fill up quick for this race to benefit the Park City Ski Team. Kids run for $25 and adults for $35 if you preregister, or $30 and $40 respectively if you sign up the day of the race between 6:30 a.m. and 7:30 a.m.
The 2016 Fun Run, photo courtesy of the Park Record.
Rugby
On this Independence Day, enjoy America's favorite sport, our national pastime-that's right-RUGBY! A rugby instruction gets underway at City Park at 11:00 a.m., with an exciting exhibition game starting at 2:30 p.m. Root for whoever you like during the ensuing melee, but a fantastic time will be had by all.
The Park City 4th of July 2018 Parade
Everyone loves a parade! This particular parade is a holiday highlight, starting at the top of Main Street at 11:00 a.m. and running all the way down to City Park by the afternoon. With great fanfare and more than 70 beautifully-crafted floats, this celebration of all things Park City and American wends its way along to the delight of the thousands of spectators who turn up every year.
In-Between
Once the parade is over, but before the fireworks begin, you'll find plenty of July 4 action all around town. Notably, City Park will host hours of games and fun, including sack, wheelbarrow, and three-legged races for kids of all ages (including the grown-up variety). There will also be plenty of shopping, eating, and other activities to enjoy on and around Main Street.
BBQ, Concert, and Fireworks
The 2016 Fun Run, photo courtesy of the Park Record.
Once the parade is over, but before the fireworks begin, you'll find plenty of July 4 action all around town. Notably, City Park will host hours of games and fun, including sack, wheelbarrow, and three-legged races for kids of all ages (including the grown-up variety). There will also be plenty of shopping, eating, and other activities to enjoy on and around Main Street.
Deer Valley Ski Resort, Park City, Utah: An Overview
Deer Valley is an exclusive ski resort located in Park City, Utah, and is a mere 38 miles from Salt Lake City. Combining stunning and picturesque slopes with industry-best amenities, impeccable lodging, and instructive ski classes, there's something for everyone at this stunning resort.
What Is Skiing Like At Deer Valley Ski Resort?
The resort offers an experience unrivaled by any other in the country. Easily accessible from nearby Salt Lake City, the resort is located on the beautiful Wasatch Range of the western Rockies, and its slopes are immaculately maintained for the best possible skiing experience possible.
Named the US's best ski resort by Condé Nast Traveler, Deer Valley offers the ultimate family skiing experience paired with unimpeachable customer service. Those eager to hit the slopes will find getting there a trivial matter; the resort's speedy ski lifts will have you cruising down the mountainside in a matter of minutes, and many of the lodges are ski-in/ski-out, meaning you can strap your skis on and just go!
Is Deer Valley Only For Skiers?
Yes – it is indeed a ski-only resort, and as such, snowboards are not allowed. That said, alpine, telemark, and monoski equipment are all permitted, provided feet are forward-facing and planted side by side. Deer Valley takes its commitment to skiing seriously – it's one of only three resorts in the United States that are ski-only.
Can You Rent Skis At Deer Valley?
You certainly can. The resort offers top-of-the-line Rossignol ski equipment, all expertly maintained by trained technicians. The resort has two rental shops, both of which have extended opening hours and are conveniently located in the event of your needing to switch out your equipment. It's also possible to book equipment online and have it ready for you at dispatch stations, obviating the need to waste time picking up your equipment before hitting the slopes.
Got your own equipment? You can make use of the rental shops to have your equipment maintained or waxed for a nominal fee. Whether renting or using your own, the resort ensures that you spend less time worrying about equipment and more time on the slopes.
Is Deer Valley Good For Beginner Skiers?
Yes – the resort is perfect for novice skiers. 27% of the resort's slopes are rated 'green' (extremely easy, flat slopes) and there are multiple areas designed 'slow ski' areas, ensuring that novices of any age can get to grips with the slopes without feeling nervous or uncomfortable. Such slopes ensure that there aren't more advanced skiers zooming past at high speeds, and beginners can feel free to take their time and get their bearings.
The best slopes for beginners are detailed below.
Silver Strike Express
Yes – the resort is perfect for novice skiers. 27% of the resort's slopes are rated 'green' (extremely easy, flat slopes) and there are multiple areas designed 'slow ski' areas, ensuring that novices of any age can get to grips with the slopes without feeling nervous or uncomfortable. Such slopes ensure that there aren't more advanced skiers zooming past at high speeds, and beginners can feel free to take their time and get their bearings.
The best slopes for beginners are detailed below.
Northside Express
The express chairlift of the Northside Express is located just outside the entrance of Deer Valley's Grand Lodge, making access to the slope child's play. Another great introduction to skiing in Deer Valley for adults and children alike.
Ruby Express
With a ski lift that will have you at the top of the slope in less than three minutes, the Ruby Express originates at the Empire Lodge and features a gentle, well-maintained slope that's great for skiing neophytes to sink their teeth into.
What's The Hardest Run At Deer Valley?
The most talked-about run at the resort is undoubtedly Chute #4. This challenging double-black-diamond (the highest possible slope grade) slope has excellent snow quality, but requires the skier to traverse a wooded area from the ski lift, and sometimes develops cornices that can make navigating the slope treacherous. Definitely one for expert skiers only.
Deer Valley Vs. Park City
A lot of visitors to the Park City area will find themselves wondering if it's not worth simply staying in the city itself, as opposed to making use of the Deer Valley lodging. While this is certainly something worth considering, staying onsite is a perfectly valid option. The resort not only offers unparalleled customer service that ensures your every desire is sated, it also offers the best variety of ski terrain – with the sort of immaculately groomed slopes that keep beginners and experts alike coming back.
That said, there are a number of options that are close to Deer Valley that are just as good as staying in the resort itself. There are even a few hotels and resorts within Park City itself that, despite their easy access to the city amenities, still offer ski-in/ski-out access! Let's take a look at two of the better options available within Park City itself.
What's The Hardest Run At Deer Valley?
The deluxe condos offered at The Caledonian, located in downtown Park City and just over a mile from Deer Valley, are enough to make you want to skip the skiing altogether and just while the day away in front of the fireplace! With fully equipped kitchens for home-cooked meals and hot tubs located on private balconies, staying at The Caledonian is truly living in the lap of luxury.
Of course, The Caledonian still offers quick and easy access to the slopes at Park City Mountain, with ski-in/ski-out access and ski lifts located conveniently close to each condo entrance.
Portico
Looking for something a little more secluded and rustic? Portico's chalet-style cabins bring all the old-world charm of the Swiss Alps to Utah, with private decks and garages, cozy kitchens, and crackling fireplaces to warm you after a hard day on the piste. The best part? Portico is just under a mile from Deer Valley!
Town Lift Condominiums
Combining the best of both worlds, Town Lift offers fast access to the slopes of Park City Mountain while making sure you have all the creature comforts of the city. Located on Main Street in downtown Park City and just over a mile from Deer Valley, Town Lift puts you right at the heart of the action while still ensuring that you can be skiing in a matter of minutes with the Town Lift ski lift.
What's more, each condo is as fully equipped as any other you'd find in the area, meaning you don't have to sacrifice even a modicum of comfort for being right in the middle of town. There are even private garages, ensuring that you never have to fight for a parking spot in the streets below.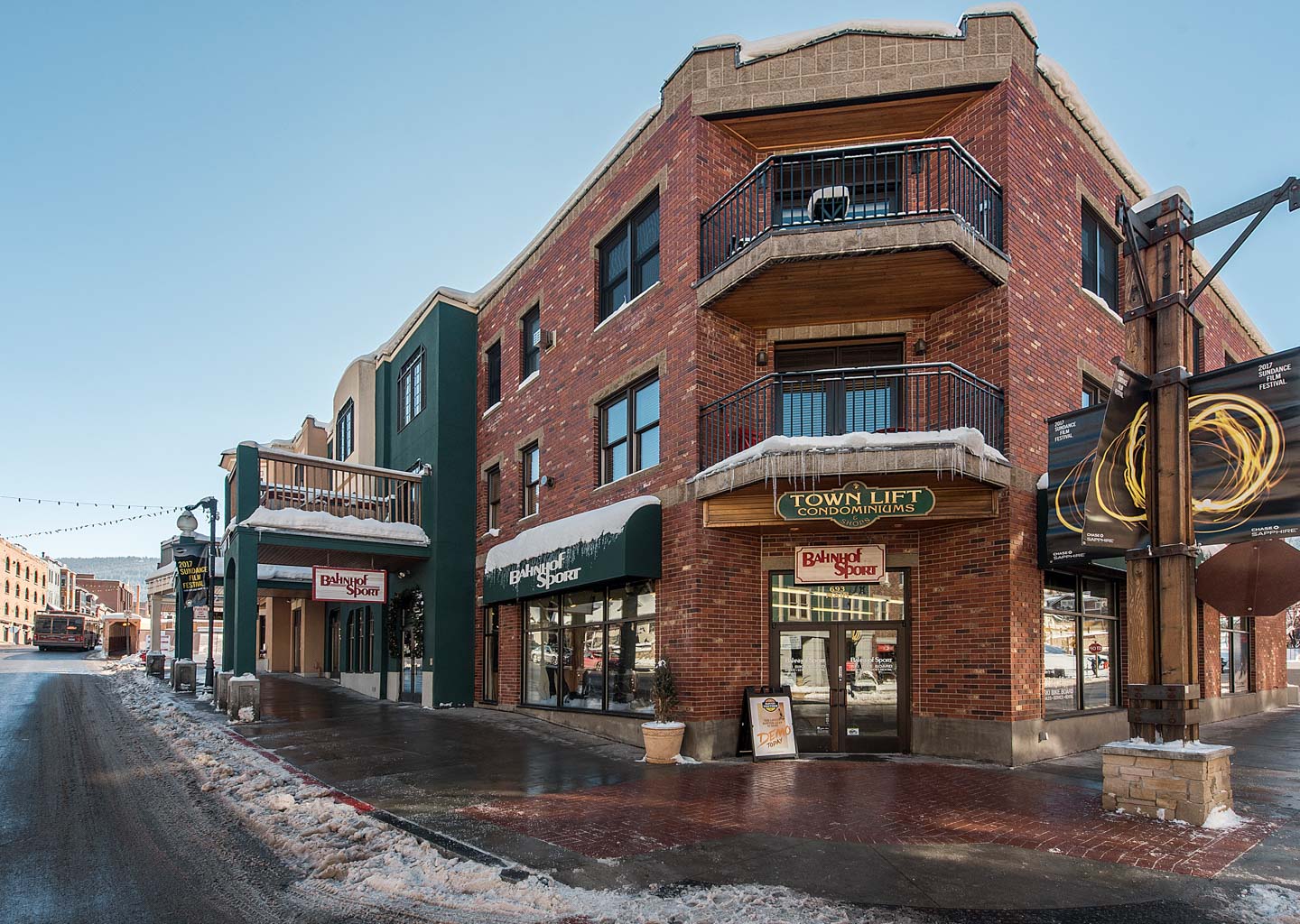 Deer Valley Ski School
Deer Valley's award-winning ski school makes learning the sport easy and fun. With classes available for both kids and adults, the resort's experienced instructors offer lessons that are both instructive and entertaining. All lessons are tailored to each student's ability level and desired goals, and are designed to ensure students hit the slopes as quickly as possible in order to make the most out of their vacation.
Even if you've got a few hours on the piste under your belt, it may be worth taking a few classes nonetheless. If you're at all rusty, brushing up on your technique can ensure that you have a more enjoyable time out on the slopes – and it may break you out of some bad habits that you didn't even realize you had.
Whatever your decision, it's worth chatting with one of the resort's instructors before making any final decisions. A prudent skier is a skier that has a good time!
Deer Valley, Utah Lodging
The resort itself features no shortage of amazing lodges nearby and within the resort grounds itself – so much so, that it can be tough to make a decision about where to stay. When making a decision on Deer Valley, Utah, lodging, it pays to go with All Seasons Resort Lodging – the leading industry experts on Deer Valley Ski Resort lodgings, as well as other nearby hotels and lodges within Park City itself.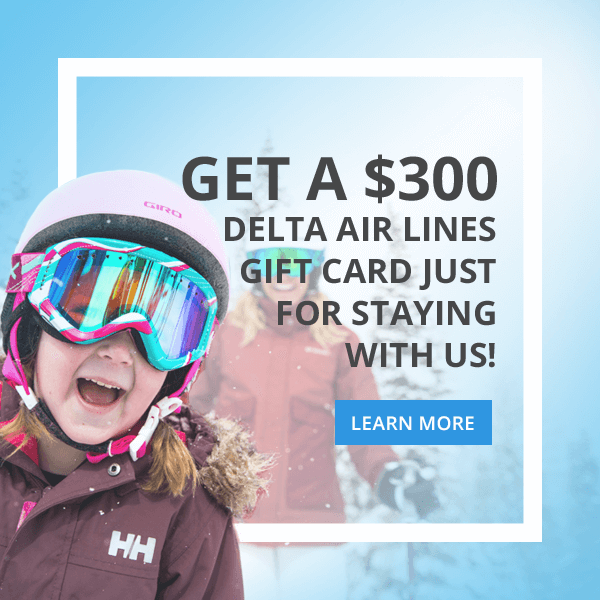 Related Articles
Things to Do During Park City's Mud Season
Our Picks for Mountain Bike Rentals Park City
Park City's Ultimate Winter Event Guide
Spring Break in Park City
Spring break isn't all bikinis and beaches. A Park City spring break adventure puts world-class fun at your fingertips-from our three ski areas to our bustling Historic Main Street. You don't have to head south of the border for fun and sun when there's so much to enjoy right here in Utah's favorite mountain playground.
Park City Spring Skiing
Park City may be the place to be in the winter, but it is also a fantastic spring ski destination. By the time March rolls around, the base is buried under the collective product of dozens of winter storms, with frequent dumps of fresh powder throughout the month. You'll find more than enough snow to keep you skiing throughout the spring ski period.
Since you're here for the spring, you'll find less of the bitter mountain chill and more alpine sunshine to go with your time on the runs. Shed a couple of layers as the days heat up for a refreshing ride bathed in the warm glow of the afternoon sun. And, since you are here for spring break, enjoy some time on the beach-the ski beach at Canyons Village! Grab a mug of cocoa and pull up a lounger for some post-ski relaxation. Watch the crowds ski by, stop by Umbrella Bar, or just stretch out and chill. You could even work on your tan if you're brave enough.
Park City Pond Skim
The annual pond-skimming event is definitely a crowd favorite. On April 8, 2023 at 9 AM, contestants in zany costumes rocket down a jump and attempt to skim all the way across a long splash pool filled with frigid water. While the odd daredevil actually makes it to the other side, most splash down in spectacular fashion to cheering and applause. It is an absolute blast, whether you are an onlooker or a competitor. With prizes for the biggest splash, best costume, and best overall skim, the pond skim always ends up being an epic party with tons of raffles and giveaways! To stay updated on this event, read more here.
Top Non-Skiing Outdoor Activities in Park City this Spring
Spring Fly Fishing in Park City
The annual pond-skimming event is definitely a crowd favorite. On April 8, 2023 at 9 AM, contestants in zany costumes rocket down a jump and attempt to skim all the way across a long splash pool filled with frigid water. While the odd daredevil actually makes it to the other side, most splash down in spectacular fashion to cheering and applause. It is an absolute blast, whether you are an onlooker or a competitor. With prizes for the biggest splash, best costume, and best overall skim, the pond skim always ends up being an epic party with tons of raffles and giveaways! To stay updated on this event, read more here.
 Related: Non-Skier's Guide to Park City
Snowshoeing, Snowmobiling and Fat-Tire Biking in Park City
Spring break is the perfect time to experiment with some of Park City's other snow-based activities. Whether you're a lifelong skier or a total newbie, there's always a new way to enjoy the powder. Break out of your routine and try something fresh. Strike out into the backcountry on a snowmobile. The warmer weather makes a day on snowshoes seem more like a breezy spring hike than a grueling winter march. And you can enjoy the sunny valleys on a fat-tire snow bike on the way to a downtown shopping spree.
Those aren't even the only ways to enjoy your bluebird day off piste. You can try all kinds of winter transportation throughout the spring, including sleigh rides, dog sledding, and cross-country skiing. Get out there and explore your options-you're sure to find a novel experience that is just right for you!
Park City Thrill Rides
If you want something with a little more pizazz, Park City also offers some more thrilling spring experiences. For instance, have you ever gone rocketing down the mountain on a bobsled? If not, you can rectify that at Utah Olympic Park. Ride the same course used by athletes during the 2002 Winter Olympic Games on a real bobsled.
That isn't the only pulse-pounding option in town, either. Over at Park City Mountain, you can hop on the alpine coaster, zipping back and forth across the slopes on your way to the resort base. It's just like any other roller coaster, except it is powered entirely by gravity instead of a chain lift. A ride on a hot-air balloon might be a little slower, but soaring above the horizon in a little basket is no less breathtaking. Park City Mountain is located just across from Silver King, so guests staying there can easily enjoy these thrilling experiences. If you're not up for anything quite so exhilarating, an afternoon of tubing up at Woodward Park City is always a blast.
Tubing at Woodward Park City
Tubing is a great way to spend a day in the snow with your friends and family!
Woodward Park City has seven tubing lanes and 1,200 feet of track, making it the longest tubing lanes in Utah. Also enjoy 2 conveyor lifts to get you to the top of the mountain quickly and easily.
You can tube day or night at Woodward! Park City is known as one of the best places to ski and snowboard in the world, so why not add some snow tubing into the mix? It's perfect for families looking for something fun to do together during their spring break vacation, because it's suitable for most age groups, and there's no doubt that it'll be one of the most entertaining ways you'll ever slide down a hill.
Dining and Nightlife in Park City
When you think about spring break, you think about good times with good food and good drink. Fortunately, Park City has an abundance of all three. Historic Main Street is packed with galleries, theaters, shops, restaurants, and bars, and that is just one of Park City's major hotspots. You can also head north to Redstone Village or Outlets Park City for more of, well… just about everything!
You could spend a month in Park City, eating at a different restaurant for every meal, and still not come close to exhausting the delicious eateries in town. From pizza to sushi, quick eats to gourmet gustatory experiences, if you crave it, Park City has it.
 Related: Park City Nightlife Guide
Despite Utah's stodgy reputation, Park City is home to a great nightlife scene. High West Distillery, located near the bottom of Main Street, is one of Park City's premier drinking establishments. Not only were they the first distillery in town after prohibition, they've got a top-notch saloon that's been a local favorite for decades. If rugged frontier whisky isn't to your taste, you can enjoy everything from sports bars to classy wine and paint nights as you drink your way across town. If you want to stay out all night worry-free, we recommend booking a stay at The Caledonian, which is conveniently located downtown!
Live Entertainment in Park City
Concerts and other live entertainment are a crucial part of any spring break experience. Park City loves to put on a good show. The Egyptian Theater is one of Park City's most venerable institutions, and they're always cooking up concerts, musicals, plays, and other experiences. Check their schedule to see what is coming up during your vacation.
During the spring ski season and especially during the Spring Gruv, Park City Mountain is home to frequent free, open-air concerts. The amphitheater at Canyons Village, in particular, is always blasting tunes, including local and national talent. And, since we were just talking about Park City's bar scene, many of those watering holes also sport live music. The Spur is the perfect place to catch a show to go with your drink.
Book Your Spring Trip to Park City
Your spring break can't be 100-percent excitement. You need to take a break and relax every now and again. All Seasons Resort Lodging has the perfect place for you to call home during your big spring fling. With an assortment of condos, townhomes, and vacation residences to match any adventure and any budget, we're your source for Park City lodging. Whether you want to ski in and ski out from the resorts or party all night on Main Street, we've got just the thing to make sure your spring break is an unforgettable experience.
Spring Break Lodging
Your perfect Park City spring break awaits. Book your stay now and start getting ready today!
Book Spring Break Park City Lodging Now
Related Articles
Things to Do During Park City's Mud Season
Our Picks for Mountain Bike Rentals Park City
Deer Valley Ski Resort, Park City, Utah: An Overview
Park City's Ultimate Winter Event Guide
The Top 10 Annual Winter Events in Park City
Pond Skimming (info coming soon)
Snowfest
Annual Santa Comes Down Town Lift
On The Mountain
Opening Day, November 16, 2022
Opening day at the resorts is far and away the most anticipated date on the calendar. Park City locals and travelers from around the world line up to get onto the slopes as soon as the lifts start running. Ski season usually kicks off around Thanksgiving and winds down by mid-April.
February 2 – 4, 2023
Olympic hopefuls descend on Deer Valley each year to compete in the Freestyle Ski World Cup. Witness elite athletes tackle moguls and aerials on the same runs used during the 2002 Olympic Winter Games. Read More »
Pond Skimming
April 8, 2023
The hillsides aren't green yet! This cherished annual oddity encourages the most daring and garishly dressed to skim across the freezing-cold waters of a pond dug into the base of a ski run. Hint: most of these costumed daredevils do not walk away dry. Cheer them on, laugh at their wipeouts, and stick around for the donut s'mores.
Off The Mountain
January 19 – 29, 2023
A world-renowned film festival that draws tens of thousands of cinephiles, Hollywood A-listers, and all manner of media hangers-on, the Sundance Film Festival is arguably Park City's signature event. Take in hundreds of screenings, panels, and events throughout the festival. Make sure to bring your selfie A-game for surprise encounters with celebrities as you explore. Read More »
Opening Day, December 21, 2022
Get in touch with your inner Elsa and live a frozen fantasy when you visit this acclaimed interactive attraction. Created afresh each year by professional ice sculptors, this whimsical frozen castle is a fantastical luminescent escape from the mundane. Located just a few minutes from Main Street, this is an ideal destination for family fun. Read More »
Santa Comes Down Town Lift
December 17, 2023
Each December, Saint Nick descends Town Lift to bring good tidings and cheer to Park City. Spectators small and large are encouraged to bring their Christmas wish lists while enjoying hot cocoa, cookies, and carols.
Base Area
December 16, 2022 – February 18, 2023
The excitement continues hours after the mountain shuts down for the evening! Live music, family events, and fireworks keep Canyons Village lively through the winter nights. Attendance is free and guests of all ages are invited! Read More »
Snowfest
Late December 
Your favorite holiday memories are made here in Park City. Snowfest invites one and all to celebrate the magic of the holiday season with Park City Mountain Resort. You can watch a holiday movie, listen to the carolers, pet the avalanche dogs, watch the fireworks, watch ice sculptors at work, and more!
Early March
Get in the groove with the locals and get down to live music and events at Canyons Village Base area. From wacky costumes to ski challenges for charity, the spring season has so much to offer. There's no other event quite like the Gruv!
December 30, 2022
On Christmas Eve, Park City's ski and snowboard instructors-led by Santa Claus-carve down the mountain carrying brilliant torches, creating a warm, red glow that can be seen for miles. Complimentary hot chocolate is provided to warm your belly while the festive parade warms your heart. Read More »
Park City Mountain Lodging
Drawing visitors from all over the world, skiing at Park City Mountain is the crown jewel of the Park City experience.
Related Articles
Tips for Handling Park City Elevation
Things to Do During Park City's Mud Season
Our Picks for Mountain Bike Rentals Park City
Deer Valley Ski Resort, Park City, Utah: An Overview