A Day on Park City Main Street
Main Street is the heart of Park City. And what a heart it is! Even if you're here for the world-class skiing at any of our three exciting ski areas, you haven't truly experienced Park City until you've spent some time on Main Street. You could spend an entire day in Park City without leaving Main Street and have an amazing time. In fact, we'd like to help you do just that! Read on to discover just how exciting a day on Park City Main Street can be!
The Morning
Some say the day begins at 12:01 a.m. Others will tell you the day begins when the alarm goes off. For most of us, the day truly begins with a warm cup in our hands. The best place to get that first fix of the day is right at the bottom of Park City Main Street.
Atticus Coffee & Teahouse brews up fresh libations for all your morning needs, whether that is a carefully selected tea blend or a healthy shot of caffeine. They also serve a selection of breakfast plates that will further bolster your a.m. energy levels. Browse the shelves for a good book while you sip away the sleepies, there are thousands to choose from.
Two Flavors of Sightseeing
With your stomach sufficiently stuffed, it might be a good time to do a little walking. Fortunately, there are some beautiful spots to explore in the vicinity of Main Street. While you could take a lazy loop of the downtown strip, we suggest going a little bit further afield.
There is a charming loop of the Union Pacific Rail Trail that parallels the street alongside Silver Creek. It even passes by one of Park City's iconic oddities: the Shoe Tree. An offering of footwear is not compulsory, but it is a tradition with a long history.
After your hike, why not enjoy another kind of walk? The late morning hours are the perfect time to take a gallery stroll. No matter your taste in art, there is a gallery on Main Street for you. Nature photography, oil painting, pop art, bronze sculpture, modern mixed-media-it's all here. If you are a dedicated patron of the arts, it could easily take you until dinner to visit every gallery on Park City Main Street.
Park City Main Street Restaurants
Assuming you don't dedicate the rest of your visit to artistic edification, you'll probably want lunch at some point in the early afternoon. You can head back down to the bottom of Main for a trip to Harvest, often considered to be Park City's finest lunch spot. Or you can opt for a sandwich at local favorite The Back Door Delicatessen. Those looking for a quick-and-cheap bite will be well served by funky catch-all spot Davanza's, located right behind Main. Those are just a couple of options, though. There are dozens of places for a tasty lunch situated along the whole length of Main.
Park City Main Street Shops
The afternoon is also a great time to do some shopping. We've already mentioned that Park City Main Street is swimming in restaurants and galleries, but it is also stuffed with shops. While there are some chain stores on the street, the best stuff is in the local boutiques. You might just walk away with some hand-forged kitchen knives, unique leather goods, or a variety of other unusual treasures. You're spoiled for choice, no matter what it is you're after.
The Afternoon
After lunch, why not squeeze in just a little more art appreciation? Park City is home to two works of street art by acclaimed graffiti guru Banksy. They're both located on Main Street. Feel free to read more about them.
More Park City Main Street Restaurants
Once you've shopped, it's time to drop into dinner. The breadth of outstanding cuisine at your disposal is staggering. Just in terms of Sushi, you're already looking at an embarrassment of options. With choices like Handle, Riverhorse on Main, and Cafe Terigo in the mix, dinnertime decisions can get tough.
Evening Entertainment
Regardless of your choice, we suggest dropping in at High West for a drink after your meal. A real home-town highlight, this distillery and saloon is located just behind Park City Main Street. Opened in 2006, it has been delighting patrons with a selection of award-winning whiskeys as the first legal still in Utah since 1870.
Right about now, your show at the Egyptian Theater should probably be seating. Head back up the hill and take in some culture. This distinctive theater is home to a range of live shows and is a featured film venue for the Sundance Film Festival. You probably won't see it during your visit, but the old Egyptian stage door (currently in storage) is graced with yet another Banksy.
After the final encore, your day is wrapping up. You can go the extra mile and try one of the nightlife spots along Park City Main Street, or you can head back to your accommodations to rest and recuperate from your active Main Street day.
Park City Vacation Rentals on Main Street Tips:
Staying on Main Street in Park City – Private Vacation Rentals
You don't have to leave Main Street to rest, either. All Seasons Resort Lodging offers a selection of Park City vacation rentals on or adjacent to Main Street. Whether you want ski-in/ski-out luxury, a private hot tub on a balcony overlooking downtown, or the peace of a private hideaway perched above the hustle and bustle, we have you covered.
Skiing on Main Street
First-time visitors are often surprised that you can ski right off and onto Main Street. The aptly named Town Lift chair lift carries skiers directly to Park City Mountain from the plaza at the bottom of Main Street. Once you've had your fill of powder, you can ski right back down onto Park City Main Street from the resort. How convenient!
Getting Around – the Park City Bus System
You may have noticed that our sample itinerary calls for a lot of schlepping up and down Main Street. That could wear you out pretty quick. Fortunately, Park City has you covered! A charming trolley rolls tirelessly up and down Main Street every 15 minutes. It is entirely free, and you can basically hop on or off anywhere you want. Just wave at the man behind the wheel or stand next to a trolley stop and you'll be on your way to any destination on the street!
In addition, the trolley swings by the downtown transit hub, from which you can link up with city buses headed to destinations all over town.
Where to Park on Main Street?
Parking on Main Street can be tight. It is a top-rated destination, drawing visitors from far and wide-many of whom arrive in their own vehicles. Pair parking is available along the road, but good luck nabbing a spot, especially during the winter. If you are daring and don't intend to park overnight, you can try a couple of the paid lots behind Main Street on Swede Alley. The China Bridge garage is the largest of these facilities, but it still fills up quickly.
We suggest utilizing a park and ride or grabbing a rideshare instead of attempting to stuff your car into the cramped downtown lots. If you are staying right on Main or up at Park City Mountain's base area, you won't need a car at all! Step out your door or ski down onto Park City Main Street instead.
Related Reading–Parking in Park City: Where to Park at Park City Mountain, Main Street, and More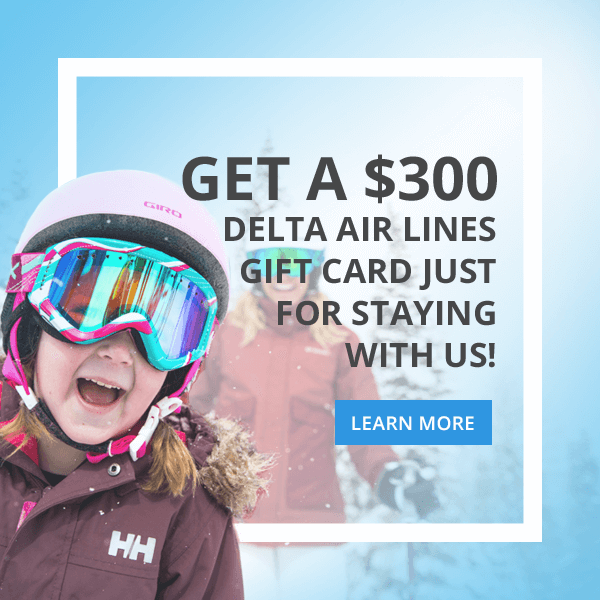 Related Articles
Things to Do During Park City's Mud Season
Our Picks for Mountain Bike Rentals Park City
Deer Valley Ski Resort, Park City, Utah: An Overview
Park City Spring Break