Parking in Park City can be challenging.
It's a small town, and there just isn't enough parking to go around for the tens of thousands of guests who show up to enjoy the ski resorts, the Sundance Film Festival, or the dozens of other events that bring guests to our little mountain village.
If you're staying in one of our Park City Vacation Rentals, use our guide to find the best parking lots all over Park City. From Kimball Junction to Deer Valley, we have you covered.
Jump To…
Parking at Park City Mountain Base Area
Parking on Main Street
There are over 1,300 parking spots on or near Main Street Park City. That sounds like a lot, but those spots can and will fill up quickly. Broadly speaking, your downtown parking options can be divided into free, value, and premium categories. Let's cover each of them.
Free Options
Sandridge Avenue Parking
The only way to get free, anytime parking near Main Street is in either the upper or lower Sandridge garages at the top of the hill, behind Swede Alley on Marsac Avenue. That's two blocks from Main. Between the two lots, there are just under 100 spots total. Guests are limited to a maximum of 24 hours, so you will need to move your car at least once a day if you manage to snag a spot.
City Park and Park City Library
The other free lots near Main Street are located at City Park and the Park City Library. Guests can only park in those lots if they are visiting those locations.
No parking at the library if you're headed to the ski resort. You will be towed! Parking is limited to three hours unless you register with the library desk.
Value Options
Flagpole Lot
Located near the base of Main Street, the Flag Pole uncovered lot offers a couple dozen parking spots next to the transit center in Old Town. There is a four-hour maximum, and parking is free until 5 PM every day. Between 5 PM and midnight, you can park for a mere $3 per hour.
On the other side of the transit center, visitors can park in the small parking strip behind Swede Alley. This is a single line of spots behind the Park City Museum and Riverhorse on Main. This small lot costs just $3 per hour with similar hours to Flag Pole.
Bob Wells Plaza Lot
A little more spacious than Swede Alley is the Bob Wells Plaza lot. As before, this lot costs $3 after 5PM. It similarly connects to the downtown transit hub. This lot has stairs up to City Hall, in case you have any civic business to take care of. Otherwise, enjoy excellent access to Main Street.
City Hall Lot
Also located near the transit center, the parking lot adjoining City Hall is available to the public. You have to access this lot from Marsac Ave, but a staircase lets you walk down to Main Street with relative ease. Unlike the last three lots, you can park here for a whole 24 hours before having to move. It is free most of the day but costs $1 per hour after 5 PM.
Premium Options
On-Main Street Parking
There are quite a few parallel parking spots on Main Street itself, all the way up and down the hill. They are hotly contested, constantly full, and have a three-hour maximum.
Most of the day, it costs $2 per hour to park on Main, but it costs $4 per hour after 5 PM. In the middle of winter, there is a further twist-snow. It isn't easy to start or stop on a steep slope in icy conditions. And it makes parallel parking even harder than usual. Be careful!
Park City Main Street // Image Credit parkcity.org
China Bridge
The only high-capacity public garage in the downtown area, the China Bridge garage is the best spot to park near Main Street. There is no limit on parking time, your first hour is free, and it costs just $3 per hour thereafter (with a daily maximum). A lot of those spaces are covered, too. The only downside is the competition for spots.
Private Lots
The Caledonian and Town Lift
There are other paid parking options downtown, owned by businesses and properties rather than the city itself.
For example, when you stay with us at The Caledonian or Town Lift, parking is included and it's free!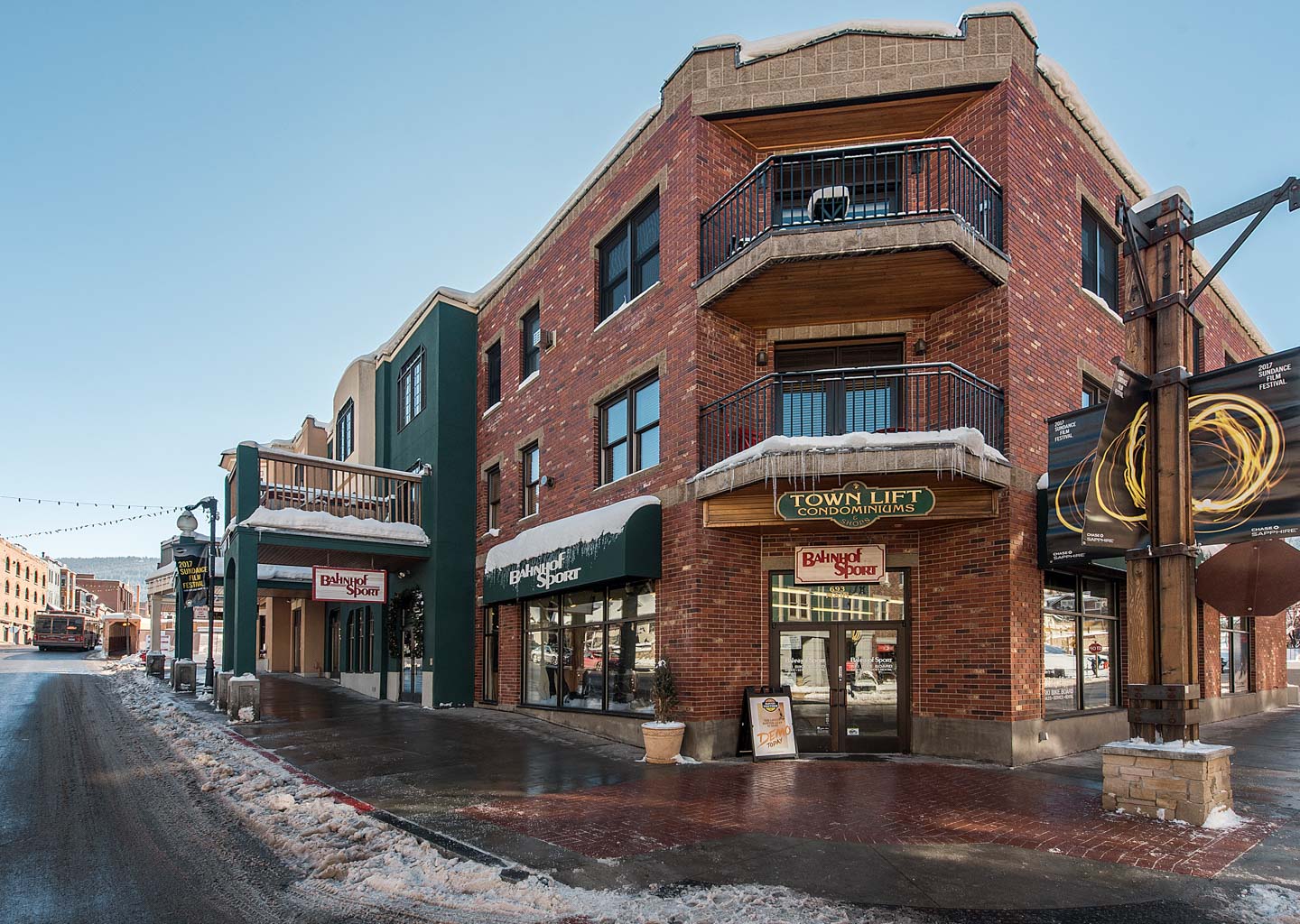 Town Lift Condominiums
Gateway Center Garage
Slightly further up the hill, Gateway Parking offers private underground parking near the downtown transit center for a modest charge. Check the rules and fees for any of these (or other) private garages before you lock your car and go on your merry way. You don't want to come back to find yourself towed or booted because you didn't read the signs.
Parking at Park City Mountain
Competition is fierce at the base area. If you arrive after the sun is up, you won't get a spot near the lift. Every single day of the ski season sees packed lots and circling SUVs spinning lazy circles around the resort. But, if you play your cards right, you can still score an easy trip to fresh powder.
Private Lots
More than 2,000 spaces are available in the various lots surrounding the resort bases. Free spaces make up the bulk of the parking real estate, but that still won't cover everyone who wants a shot at the slopes. Mountain Village base area moved to a parking reservation system. There are options for paid parking, free parking, and carpooling and transit incentives.
FREE PARKING:
After 1 PM, parking is free and no reservations will be required. Cars with four or more occupants will receive free reservations.
Parking remains free at the Canyons Village base area.
PAID:
Reservations are required seven days a week until 1 PM, make your parking reservation online. Paid reservations will be $25 per vehicle per day, beginning December 12 through April 2. Early and late season parking reservations will be free in Main, First Time, and Silver King surface lots. Although free, reservations are still required.
For parking in the Mountain Village Garage, reservations will be $40 per vehicle per day throughout the 22/23 season.
Park City Mountain has a text alert system. Text PARK to 435-244-7169 to opt-in to receive text alerts about parking.
Park Where You're Staying!
You can always skip all that uncertainty by simply parking right where you stay. All Seasons Resort Lodging properties like The Lodge at the Mountain Village, Silver King, and Shadow Ridge all offer their own parking garages, included with your stay.
Because space is limited, these and other area properties will limit the number of vehicles you can park on the premises. That limit is usually one car during the winter months, though the restrictions are much looser during the slower seasons.
What could be better than a prime location, a guaranteed parking space (for free), and walking distance to the best ski resort in Park City?
Parking at Canyons Village
Canyons Village is growing rapidly, but parking is still a concern. The winding, climbing road from S.R. 224 up to the ski area introduces additional constraints that complicate the parking situation, but you should still be able to find somewhere to leave your vehicle as you ski.
Upper Lots
Space is at an absolute premium surrounding the Village Plaza. Although new properties are being added all the time, the resort has still squeezed in a preferred parking lot within a short walk of the lifts. Placing your car here costs $15 per day, but that decreases to a manageable $5 if you carry enough passengers to qualify for the carpool discount.
Lower Lots
You don't have to pay to access resort parking at Canyons Village. Way down the hill, just off the road, is a large complimentary parking lot. It is much too far from the resort base to walk, but you don't have to. Connected to the free parking lot is the signature Cabriolet Gondola. This gentle lift will ferry skiers and other Canyons Village patrons up and down the hill with a breathtaking view of the surrounding countryside. It deposits its passengers right on the plaza, a short distance from the Orange Bubble lift.
You also won't have to worry about endlessly circling the lot down here, as all parking in the Cabriolet Parking Lot is directed like an event. The employees will wave you right where you need to be, including turning guests away when the lot reaches full capacity.
Even though there is a large gravel lot right in front of Silverado Lodge, please don't park in that area. Not only is the quality of the driving surface a bit suspect, the rough patch of dirt and snow is reserved for employees and work crews.
Park Where You're Staying!
Just like at Park City Mountain's downtown base area, the easiest way to avoid a major parking fiasco is to stay right on the plaza. Sundial Lodge, Silverado Lodge, and Westgate Park City all have their own parking facilities, most of them closer to the lifts than even the paid Upper Village Lot. Book with us, check in, and get a parking pass! There are limits on the number of vehicles (usually one), so don't bring the whole convoy along with you.
Some of our vacation residences in the area even have private garages! Book one of these homes away from home for ultimate parking privacy and security.
Parking at Deer Valley Resort

Image Credit: Park Record
Deer Valley is set apart from the hustle and bustle of Park City at large, an isolated getaway from the civilized world. But the parking lots still fill up pretty quick. You're going to find most Deer Valley Resort parking right at the base area, but there are other options.
Base Area Parking
Five parking lots stretch out in front of Deer Valley Resort's Snow Park Lodge. You'll be forgiven for thinking that it is, in fact, one giant parking lot-because it is. The separation in lots is mainly logistical. Having five distinct parking zones within the larger lot makes it easier to manage the guest experience and keep track of available resources.
No matter which of these "five" lots you end up in, the experience is the same: find the first available space, park for free, then go to the entrance of your lot and wait for the ski shuttle to take you to Snow Park Lodge. It is easy, straightforward, and free.
Mid-Mountain Parking
Limited parking is available in front of the Silver Lake Lodge. Guests will be paying a $10 premium for those spaces for the improved location. In every other way, this preferred lot is just like the basic ones. It is uncovered, open-air parking. You're paying for the convenience, not additional features.
If you're lucky, you might be able to secure a complimentary spot near the Jordanelle Express Gondola. It is the smallest of the Deer Valley Resort parking lots, but it is worth a look if you are in the area.
Skip Parking Altogether
The easiest solution is to not bring a car! Take an airport shuttle or rideshare to your vacation rental, and take advantage of Park City's FREE transit system. Between Park City Transit and High Valley Transit, you'll have near-unlimited access to every corner of Park City.
You can take your pick of buses, vans, shuttles, and even a trolley. Help keep Park City green (or white, depending on the time of the year) by lowering emissions and reducing the number of cars on the road.
Related: Park City Transportation: Introducing High Valley Transit
Getting Here: PC-SLC Connect
Getting to Park City can be tricky. Parley's Canyon is a challenging drive in winter conditions; and who wants to deal with all that traffic and snow? Instead of braving the journey yourself, you can always leave your vehicle in Salt Lake City and ride the bus into town instead. Park on 3900 S or downtown Salt Lake City and hop onto the special PC-SLC Connect bus. Free transfers are available from other SLC bus routes or TRAX light rail lines.
Hybrid Approach: Park and Ride
If you're bringing a car but don't want to circle parking lots all day, you can try the local Park and Ride system. Park City is currently served by four Park and Ride lots, including Kimball Junction, Ecker Hill, Jeremy Ranch, and Richardson Flat.
You can leave your vehicle at any of these lots and spend the day adventuring around town with the help of the bus system. Special shuttles run during special events like the Sundance Film Festival, making it even easier to get where you want to be without lugging your car around.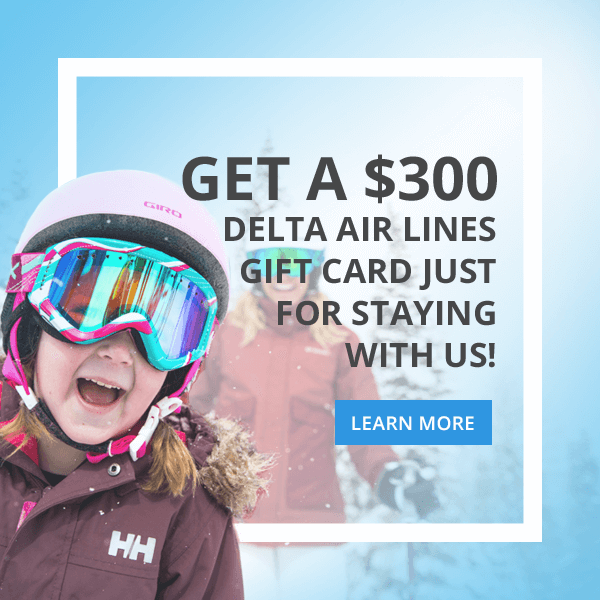 Related Articles
Things to Do During Park City's Mud Season
Our Picks for Mountain Bike Rentals Park City
Deer Valley Ski Resort, Park City, Utah: An Overview
Park City Spring Break