Sometimes it's just nice to be somewhere else. Everything you need for the perfect vacation is closer than you think. Escape into the mountains and take it easy in Park City!
Maybe it's a night of drinks on Main Street followed by a nice stroll back to Silver King. Or maybe it's a full day of hiking followed by dinner with 10 of your closest friends in our one of The Caledonian's Main Street units. Whatever you choose, Forget your worries-indulge yourself in some hard-earned rest and relaxation. You deserve it!
Your Home Away From Home
The "stay" in your Park City staycation is just as important as the "cation." Your home away from home sets the tone for your experience. If you want to spend most of your time out on the trails or shopping up a storm, consider a cozy studio or a compact condominium. If you want to lounge in luxury, spending your "me time" around the house, book yourself a large vacation home with all the comforts like our Three Kings Condominiums vacation rentals offers.
As a world-class vacation destination, Park City has lodging for every taste. Make sure to browse all the options and select the perfect staycation destination.
Stay In This Gorgeous Property »
Pillow Fort
A staycation is the perfect time to indulge your inner child. Is there anything that children love more than a pillow fort? Pile up the cushions and bring out the blankets! Construct a castle of comfort in your living room (or bedroom) and hunker down for a movie night-just remember to put it all back. Our housekeepers would appreciate it! Pop plenty of corn and get cozy.
Rediscover a childhood favorite in a fortress of nostalgia or put your upholstered fortifications to work protecting yourself from a scary horror flick. With no parents to tell you to go to bed, you can even make it a double feature! Put your fort to the ultimate test and spend the whole night there. Makeovers and games of truth or dare are optional.
Pillow forts are great for rainy days, too. If clouds darken the skies and you're looking for something else to do, try our rainy day activities blog for a few ideas.
Get Outside
There's a world of excitement to explore around Park City. Even though this is a staycation, going out to enjoy the sights is a fantastic idea. Make sure to get the whole tourist experience.
Take the trolley up Main Street, grab a selfie with a Banksy, or take a scenic lift ride.
Craving something a little more active? There are hundreds of miles of trails criss-crossing the area. Slip on your hiking boots or strap on your bike helmet and take to the wilderness. There are hikes and rides for outdoor enthusiasts of every skill level. You can walk a paved trail along a mountain brook or ride a grueling back-country tour.
Whatever form of outdoor fun you prefer, it's important to take a step back from the modern grind to appreciate the beauty of nature and fill your lungs with the pure mountain air.
Adventure Mode
Things can get even more exciting in the great outdoors. Did you know that Park City is home to year-round bobsled rides? You can race at blinding speeds down a real Olympic bobsled course, even in the middle of July!
There are also zip lines, tubing hills, alpine slides, and alpine coasters to ride. There's no shortage of high-speed thrills for the budding adrenaline junkie.
Park City is also located right next to the Jordanelle Reservoir. Watersports are very popular among locals and tourists alike. Head over to the lake and hop on a jet ski, strap into a parasailing harness, or indulge in some alpine angling. There's nothing more iconic than a waterfront cookout in the middle of your summer.
You want to know the best part? All of those activities are only a sample of the summer fun on offer across Park City.
A Very Special Meal
Celebrate the good life with a good meal. Your Park City staycation wouldn't be complete without a special dinner to mark the occasion. Park City is home to a dazzling selection of spectacular restaurants. You could eat well for weeks exploring Main Street alone. It's easy to find an unforgettable dining experience, whether you want a romantic meal for two or a boisterous culinary celebration with friends. If you're more of a morning person, try Park City's breakfast hotspots.
Restaurants aren't the only option, however. Many of our condos, townhomes, and vacation residences come equipped with full kitchens. You can just as easily whip up a masterpiece in the comfort of your home away from home-sharing a home-cooked feast to remember.
Shop Till You Drop
While you're here, how about a little retail therapy? Park City has a great shopping scene.
Main Street is famous for its cute boutiques and excellent galleries. You could take home a one-of-a-kind treasure like a hand-forged knife or a striking painting. Or you could add a local creation to your wardrobe that will help you remember your staycation every time you put it on.
The Redstone district in Kimball Junction has a nice mix of local retailers and national brands- the perfect place to browse if you need to pick up some functional necessities while you shop for souvenirs.
And bargain-hunters love Outlets Park City. With more than 50 brand outlet stores ranging from Banana Republic to Bath & Body Works, there is a deal for everyone.
Pool Time
Winter, spring, summer, or fall, the pool is the place to be in Park City! Most condominium properties in town have access to a pool. Ranging from seasonal to year-round, indoor to outdoor (sometimes both), there's plenty of pools to choose from. Nothing says, "I'm on vacation" like an afternoon lounging by the pool.
Make sure to take a dip, splash around, and swim some laps. But you can also just put on a podcast and work on your tan or air-dry while watching the kids. Remember, you're enjoying a staycation-take it slow and relax.
Spa Day
Take your relaxation even further with a spa day. Align mind and body with a day of peaceful self-care. Park City has no shortage of excellent, full-service spas that are ready to help you on your journey to mindfulness. But they aren't your only option.
You can make your own spa day! Schedule a relaxing bath with a glass of wine. Kick it up a notch and book a vacation rental with a private hot tub! Bring your candle-warmer and your most soothing playlist for some meditation. You might even consider calling for an in-room massage to work out the knots in your muscles. If you pack your mat along, you can finish up with some relaxing living-room yoga. Namaste!
Unplug
An important part of any staycation is getting away from the day-to-day concerns of mundane life. In a 24/7, interconnected world, that can be tough. Make sure to step back from social media, silence that phone, and ignore those work emails. You're staycationing. All of those niggling digital influences can take a hike for a few days.
Your Park City staycation is about you. Turn off the notifications and let yourself exist in the moment. The world will still be there when you get back. Until then, cut loose and relax. Remember: you deserve this.

Note: This post was originally posted on 6/29/2020. Last revised on 8/5/2021.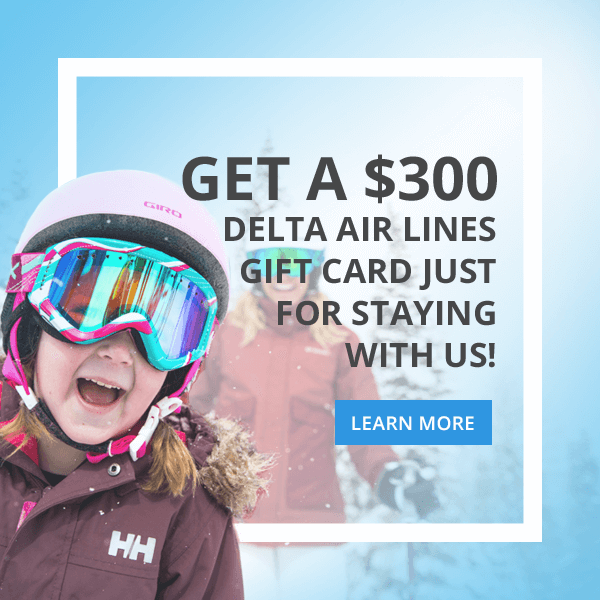 Related Articles
Things to Do During Park City's Mud Season
Our Picks for Mountain Bike Rentals Park City
Deer Valley Ski Resort, Park City, Utah: An Overview
Park City Spring Break