Park City is a true all-seasons destination, and the Park City fall is no exception. When the heat of summer is a passing memory, but winter snows have yet to make their first appearance, the time is just right for a day of fall fun. Bring your family into the mountains to enjoy the fresh air and changing leaves, and to find an autumnal activity that is just right for you. There's plenty of Park City fall family fun to go around.
Autumn Aloft
Balloons taking to the air during Autumn Aloft // Image Credit: Autumn Aloft
Just as the leaves are starting to fall, the balloons begin to rise. Right at the beginning of fall, dozens of hot air balloons take to the skies in an impressive aerial display of gently drifting aerostats. The spectacle is an opportunity for onlookers to delight in a sky full of hot air balloons. Some balloons may allow passengers, but these are available on a first-come, first-served basis with no guarantees. Look to the skies in the morning in early September to take in the display. Balloons launch at 8 AM, peacefully drifting about for as long as they wish. There is no set end time for each day's ballooning.
Related Reading: Up and Away with Autumn Aloft
Howl-O-Ween
a canine dressed as a ghost // Image Credit: Matt Hill
They don't call this town Bark City for nothing. Each year, hundreds of costumed pooches take over Main Street on All Hallow's Eve for the annual Howl-O-Ween parade and festivities. Of course, it isn't just dogs who are invited to join the fun. Businesses up and down the street will be giving out more than milkbones on October 31.
Families are invited to get in on the fun and do a bit of trick-or-treating for themselves. Businesses often host activities or games in addition to the trick-or-treating during the afternoon, which is followed by the official Howl-O-Ween parade of dogs at 5 PM.
Make sure to take a free bus downtown, as the parking situation on Main Street is easily the scariest trick of all. As always, all Park City buses are free to ride. Service is increased to every 10 minutes from 3 PM – 6 PM on the day of the event from the Lower Deer Valley parking lot and the high school.
Odyssey Dance Theatre's Thriller
Just a couple of the friendly faces you'll see during Odyssey Dance Theatre's Thriller // Image Credit: Odyssey Dance Theatre
While you are in the mood for Halloween-themed fun, check out the yearly presentation of Thriller at the Egyptian Theatre by Odyssey Dance Theatre. This Park City classic will delight with a stage full of dancing ghost, ghouls, and masked madmen. This theatrical dance presentation sells out every year, so make sure to secure your tickets early. Also, while it is a great family activity, the show may be unsuitable for little goblins under the age of eight. The show is also interactive. The zombies and other denizens of the night may touch audience members during the performance, so be prepared.
Scenic Drive
Trees in the Fall Changing Colors // Image Credit: Courtney Smith
Experience the beauty of fall while the leaves are changing colors. There are several enchanting routes you could drive to get the full experience whether a visitor or a resident of Utah.
Alpine Scenic Loop
Enjoy the marvelous shades of red, pink, yellow, and orange while driving through the Uinta National Forest and Wasatch Mountains. This drive is about 20 miles filled with trees, while still having a paved highway. You'll drive highway 92 and 189 while you wind through the Wasatch Mountains and see amazing views of Mount Timpanogos, and Sundance. This route will close in late October due to snow accumulation.
Guardsman Pass
Guardsman Pass is right between Brighton and Park City. The scenery is breath-taking during fall, when the aspens turn orange/yellow and oaks radiate hues of red. Enjoy this drive in the summer/fall seasons, once the snow accumulates this pass will likely close because of road conditions.
Follow Prospect Street through the old part of Park City and then continue south into the mountains. Prospect turns into highway 224-Guardsman Pass Road. This scenic drive usually takes about an hour. If weather permits, it would be the perfect time to have a picnic or hike trails like the Shadow Lake Trail that leads to a forest lake. As you arrive at the top, you'll get marvelous views. Enjoy the Brighton Ski Resort, Park City/Snyderville Basin. The road will eventually turn into a fork where you can decide to loop around to Heber Valley (left) or venture down to the Salt Lake Valley (right). For a longer scenic route-follow the fork to the Salt Lake Valley where you will drive through Big Cottonwood Canyon.
Fall Farmers Markets
Park Silly Sunday Market Downtown Park City // Image Credit: Park Silly Sunday Market
During this slower season, many restaurants run great bargains, including 2-for-1 deals, kids eat free options, and more. Visiting restaurant websites and scouring the Park Record deals are your best bets to find seasonal dining deals. Other restaurants change up their seasonal offerings as the leaves begin to turn. Tupelo, Handle, and Vessel Kitchen are all notable examples.
But, for our money, the best way to experience the taste of autumn in Park City is to visit the weekly farmers market with your family. The weekly event Park Silly Sunday Market is held every Sunday on the historic Main Street Park City from 10am-5pm, through September 25th.
Another great farmers market is the Park City Farmers Market located at the base of Canyons Village, The Canyons Park City Lower Parking Lot (just behind 7-11) This market is every Wednesday from 11 AM – 5 PM, June-October 2022.
Local merchants, farmers, and more offer their wares in the cool afternoon well into October. It's a perfect time to grab some corn, squash, or other seasonal goodies for a delicious family dinner. Enjoy the fruits (and veggies) of the fall harvest around your own dining table, or the one located in your Park City vacation rental, for some wholesome family food and fun.
Scarecrow Festival
A sampling of scarecrows on display // Image Credit: McPolin Farm
For a bit of rustic charm, the annual Scarecrow Festival at McPolin Farm is hard to beat. On September 28, McPolin farm hosts a fall get-together. Pumpkins, refreshments, and the construction and decoration of dozens of scarecrows are annual inclusions. Each lovingly-crafted rustic mannequin is then carefully affixed to the fence adjoining the trail near Highway 224.
The scarecrows remain on display for a month before being retired. Each is proudly visible from the road between the White Barn and the Park Meadows intersection. If you can't take part in the construction of the scarecrows, you can definitely enjoy the fruits of the festival during the following few weeks.
Fall Hikes
There are miles and miles of trails to explore in Park City // Image Credit: Olivia Hutcherson
Nature itself puts on a dazzling display each autumn. Park City is blessed with a spectacular array of gorgeous colors as the leaves turn and fall. The weather is also cooling down from the sometimes oppressive heat of summer. That makes fall the perfect time to enjoy a hike with your family. Whether you are all seasoned trailblazers seeking a challenge, or relative tenderfoot looking for a more sedate walkabout, there is a perfect trail for you in Park City. Visit the Mountain Trails Foundation website for a few top suggestions to get you started on your quest for the perfect Park City vista.
Related Reading: 7 Best Hikes in Park City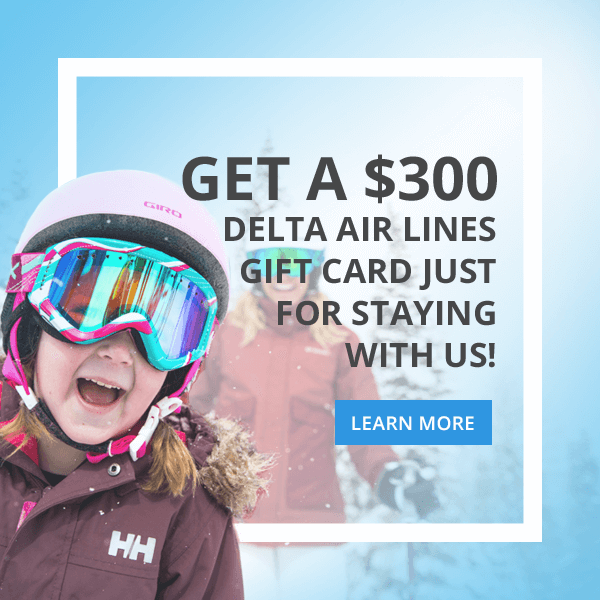 Related Articles
Things to Do During Park City's Mud Season
Our Picks for Mountain Bike Rentals Park City
Deer Valley Ski Resort, Park City, Utah: An Overview
Park City Spring Break
3… 2… 1… Liftoff!
All Seasons Resort Lodging cannot wait to officially celebrate the season with the annual Autumn Aloft Balloon Festival! This beloved Park City tradition entices visitors from both near and far to step out in the early morning chill to partake in this mystical-yet ephemeral-ballooning experience.
Balloon Launches
Date: September 17-18, 2022
Time: Launches start at 8:00am (weather permitting)
Location: 2530 Kearns Blvd, North 40 Fields, Park City, Utah
Candlestick Event
Date: September 17, 2022
Time: 8:00pm
Location: Main Street between 4th and 5th streets
There are plenty of things to do in Park City after launch and before the Candlestick Event. Grab a bite to eat at some of our favorite brunch restaraunts, go shopping, or take a scenic drive to view the colors and beauty of autumn leaves changing.
To help prepare for the magic-and the early-morning lift off time-we asked festival organizer Meisha Ross five questions covering everything from the Candlestick Event to the top secret balloons that will soon grace the skies above Park City!
Looking for the perfect place to stay while you're in Park City? Explore our collection of Park City vacation rentals.
Q&A with Organizer Meisha Ross
ASRL: How has the development of Summit County and the rise of national and international tourism in Park City impacted the Festival over these past 30 years?
MR: The festival ran for about 10 years beginning in the mid-80s through the mid-90s. The event didn't take place for nearly 20 years. The event relaunched in 2014.
ASRL: Autumn Aloft went on a hiatus for some time. What did it take to lift the festival off the ground again in 2014?
MR: The event of the 80s and 90s took place in a different location. In order to relaunch the event, we worked very closely with PCMC to coordinate launch locations and approved landing areas. We continue to work closely with Park City to mitigate the impacts of the event.
ASRL: As the "Classiest Hot Air Balloon Festival in the Word" are there strict criteria for Balloonists to be invited to participate in Autumn Aloft, or is it an open invitation? Are attendees mostly local/regional balloonists, or is this event widely attended by a more diverse group?
MR: The criteria are more centered around pilot ability and talent. Balloons typically fly outside of Park City proper, so it is an honor for balloonists to be able to fly inside City Limits. Due to development in Park City landing areas are limited.
ASRL: Tell us more about the candlestick event on Main Street following day one of Autumn Aloft. The Candlestick on Main Street includes eight baskets and their burners.
MR: The pilots ignite the burners and spectators are able to see how powerful the balloon flame is. The event is called a Candlestick because the burners look like candles when they are pulled. The event takes place on Main Street between 4th and 5th streets from 8:00 p.m. – 9:00 p.m.
ASRL: Any special or zany balloons to keep an eye out for this year? Do you have a personal favorite?
MR: That is top secret. You'll have to attend to see which special shapes will be at the event.
Spend the weekend with us
We are about a month away from lift off, and our anticipation is rising. Remember to set your alarms early to secure parking, a piping hot cup of joe, and a perfect viewing spot! For more information on Autumn Aloft, or to get involved as a sponsor or volunteer, click here!
It is the perfect opportunity to stay in Park City for the early morning wake up call! We have everything from single rooms to private vacation homes available in Park City. Stay safe and avoid the traffic by spending the night (or two!) with us.
Related Articles
Things to Do During Park City's Mud Season
Our Picks for Mountain Bike Rentals Park City
Deer Valley Ski Resort, Park City, Utah: An Overview
Park City Spring Break
Hiking in Park City
Choosing the best hike in Park City to satisfy your craving for adventure can be tough because Park City is crisscrossed and surrounded by some of the most spectacular trails in Utah.
Fortunately, we've got a list of the 7 best hikes in Park City right here! Let's jump right into it:
Best Hike for an Epic Adventure: Mid-Mountain Trail
The view looking back at Park City from the trail // source: hikingproject.com
If you're only going to hike one trail in Park City, make it this one. The Mid-Mountain Trail is a 23-mile trek that will take you all the way from Deer Valley past Kimball Junction, showing you the entirety of the Park City area in one trip.
It climbs. It descends. It will take you through pines, into aspens, over bare rock, and across quiet meadows. You'll make your way across the runs at all three major ski areas and look down on the city from multiple vantage points.
The trail is difficult, but not punishingly so. A whole day is definitely needed to experience the entire trail in one session on foot. One thing that is particularly nice about this trail is that it can be broken up into smaller chunks if you don't want to tackle it all in one go. Each leg feels like a meaningful experience on its own. You can devote an entire week to the experience if you prefer a more leisurely pace.
Mid-Mountain Trail on AllTrails.com »

Best Hike for a Day at the Lake: Bloods Lake
Coming up on the lake from the trail // source: Olivia Hutcherson
Hitting the lake is the closest most Utahns get to a day at the beach. There are several beautiful lakes in the Park City area, but one of our favorites is Bloods Lake. We've written about it in detail before. The lake itself has a beautiful color, cold snow-melt waters, an interesting shoreline, and plenty of open space for lounging, playing, and dining.
The hike out to the lake isn't particularly long or challenging, which leaves you plenty of time and energy for fun once you arrive. That said, the short trek offers you a pleasant sampler.
You get a meadow, some aspens, switchbacks, and even a selection of boulders. Once the trail levels out, it opens onto the lake. You could spend the rest of your day right here.
Bonus: If you want more hiking and another lake, you can push on to rugged Lackawaxen Lake. This second lake sits a little higher up, and the trail offers steep climbing, more meadows, and a striking boulder field. Lackawaxen Lake is a stark contrast to Bloods Lake, showing more bare stone and fallen trees than the latter's densely wooded shore and placid waters.
Bloods Lake Trail on AllTrails.com »

Best Hike for a Picnic: Armstrong Trail
Armstrong Trail is one of the most famous hikes in town. It's the total package. It is relatively short, measuring just 3.8 miles. It has gorgeous views of native flowers, aspen forests, and Park City. It is open to hikers, bikers, humans, and canines alike. And it is right in the middle in terms of difficulty.
Pack your picnic basket and bring the full spread right onto the trail. With so many beautiful sights to see along the trail, you can stop off for a scenic meal wherever you like. For maximum beauty, we suggest a rich autumn meal in sight of Park City's breathtaking aspen forests as the leaves put on an unbelievable show for your dinner. In the spring, you can dine in a flowering meadow surrounded by Indian paintbrush and columbines. Or sit back and contemplate Park City's bygone days while snacking next to abandoned mining equipment and looking down on the town.
A view of the aspens in the fall on the Armstrong Trail
However you choose to picnic, be a responsible steward of the earth by removing every scrap of food and packaging on your way out. Give a hoot, don't pollute our pristine wilderness!
Armstrong Trail on AllTrails.com »

Best Hike for an Off-Leash Dog: Run-A-Muk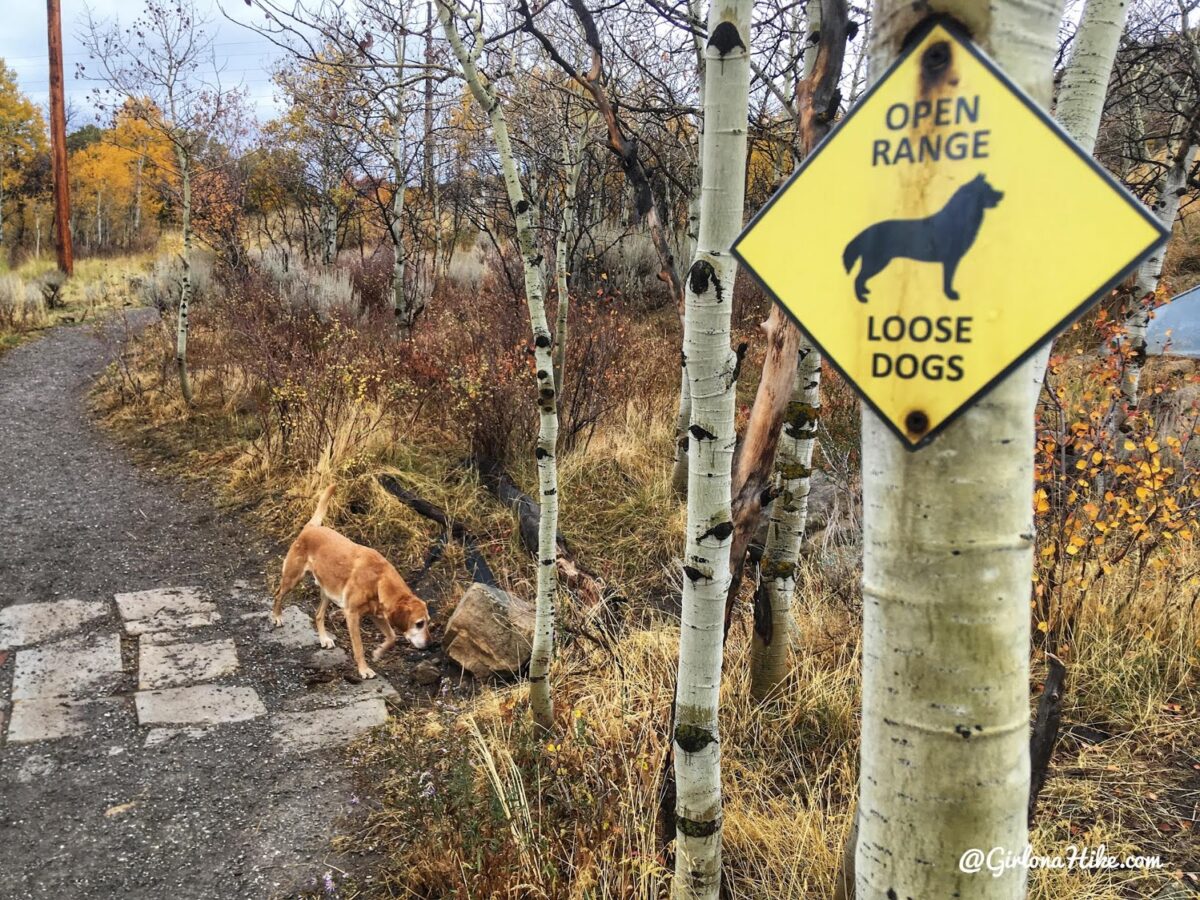 Dogs running amok on the Run-A-Muk trail // source: girlsonahike.com
It's no secret that Parkites love their dogs. You might have even heard us referred to as "Bark City." Most of the time, though, pets must be on a leash while exploring the town. But every dog has its day, and there are a few designated areas around Park City where dogs can run, play, and experience the great outdoors without a leash in sight. One of our favorite off-leash areas is the Run-A-Muk dog park and trail.
This enormous doggy playground is located in Kimball Junction, in the shadow of Utah Olympic Park. In fact, it is just on the other side of our very own Bear Hollow Village. The trail is a leisurely loop around the highland scrub, aspens, and meadows surrounding Kimball Junction.
The entire time, you'll have a lovely view of  Utah Olympic Park. While there is a small stream in the trail area, you will probably want to bring some water along to keep your pup hydrated. As you make your way around the circuit, your four-legged friend is free to do anything they like. There are plenty of interesting smells to explore, trees to mark, and new friends to make. Your fur baby will have so much fun they'll beg to come back again and again.
While we absolutely love dogs, they're not permitted in our rental units, as each one is privately owned.
Run-A-Muk Trail Area on BasicRecreation.com »

Best Hike for an Easy Walk With the Kids: McPolin Nature Trail
McPolin Barn rising over the trees // source: Olivia Hutcherson
McPolin Barn is one of the most famous buildings in Park City. The huge white structure rises over the surrounding basin, a major landmark on the highway between Kimball Junction and downtown Park City. The nature trail that shares its name is the perfect way to introduce even young children to the joys of hiking.
The hike starts at a parking lot just off the highway, where you will make your way through a colorfully painted pedestrian tunnel before exploring the meadow. A path meanders over a burbling brook, around the barn, and through aspen thickets.
To help your little ones stay invested and learn more, a series of 11 interpretive plaques line the trail. These signs include interesting information that supplements the natural beauty all around for a fun, educational outing. The route itself is pretty flat and wraps up in less than two miles for a complete loop. If young hikers need a rest or a snack, take a breather on several benches beside the path.
McPolin Nature Trail on AllTrails.com »

Best Hike for a History Lesson: Union Pacific Rail Trail
More than just a trail, the Union Pacific Rail Trail is a state park. It is just under 30 miles long and represents a long, snaking course through Park City and surrounding communities. The trail is also notable for the vast number of activities on offer. You can hike, bike, cross-country ski, and ride horseback-among others. Anything non-motorized is fair game. Three miles of the trail, the length that runs through downtown Park City, are paved. The rest is gravel, but well kept and wide.
As the name might suggest, the entire trail used to be part of a rail network running through the area. Coal once came down from Coalville (naturally) by narrow-gauge rail into town to service the pumps necessary to mine silver out of the hills surrounding Park City. That same course was then used to guide the wide-gauge cars necessary to bring the silver out of town. After Union Pacific abandoned the whole endeavor in 1989, it was converted into this gorgeous trail system.
The old rail bridge over the road // image credit: stateparks.utah.gov
Additional historical markers expound on the history of the trail, tracing the routes of early Mormon settlers and even the ill-fated Donner Party. Hiking the trail is a true walk through Park City's history, and you'll step away from your time enriched with local facts.
Union Pacific Rail Trail on AllTrails.com »

Best Hike for a Panoramic View: Silver Lake Trail
Panoramic vistas of Jordanelle Reservoir // source: KSL.com
Mountains surround Park City on every side. Bald Mountain is an especially striking peak, and this trail along its backside offers some of the most beautiful views in the area. This foot-only voyage provides you two different experiences. You can either take the lift to the top and hike down, or you can hike up and take the lift down.
While more challenging, the hike upward offers a more satisfying journey. The Jordanelle Reservoir and the Uintas slowly come into view as you ascend until you reach the top and look out over what seems like the whole world. Then, once you've soaked up enough panoramic perfection, you will be slowly ushered back down to Deer Valley on the relaxing lift, watching as the vistas quietly retreat over the hills once more.
As an extra tip, the resort has made hiking sticks available to guests for use on the trail. They can really help you as you make the steep ascent.
Silver Lake Trail on AllTrails.com »

Somewhere to Rest and Recuperate
All that hiking can take it out of you. All Seasons Resort Lodging offers Park City's largest selection of condominiums, townhomes, and vacation residences, each one perfectly equipped to help soothe your sore muscles and aching bones. After a hard day's hike, make sure to get a good night's rest in one of our vacation rentals before setting out to tackle another mountain adventure. Book your hiking getaway today.
Related Articles
Tips for Handling Park City Elevation
Things to Do During Park City's Mud Season
Our Picks for Mountain Bike Rentals Park City
Deer Valley Ski Resort, Park City, Utah: An Overview
Dive into the top events, activities, festivals that keep people coming back to Winter's Favorite Town year-round!
In a town notorious for its easy accessibility to world-class skiing, winter can seem like the only viable season to visit. With the 2002 Olympics catapulting Utah and Park City into the world's view, this once sleepy mountain town has grown to become a year-round destination. Along with the pristine powder, visitors come back year after year and find perfect weather and friendly people. Come explore what year-round fun looks like in Winter's Favorite Town.
Winter
Its no secret, Salt Lake City International Airport is the gateway to the world's best powder. In all of 60 minutes from touching down on the tarmac, you can find yourself gearing up for an epic snow day at one of 3 renowned resorts. Aside from skiing, Park City is synonymous with hosting elite events and festivals.
Ring in the New Year with Deer Valley's annual tradition! Instructors clad in Christmas lights, take to the slopes in synchronized motions to the delight of spectators below. Grab a warm drink and huddle at the base of Snow Park Lodge to observe this spectacular light show!
Utah's heaviest powder months also play host to the internationally acclaimed Sundance Film Festival. Celebrities and cinephiles alike descend on Main Street for 10 days of premiers and partying. Lodging can be scarce, so plan ahead and take advantage of early-bird deals before the flurries and film buffs arrive.
For 20 years, the world's best freestyle skiers have launched into the air and raced to the finish at Deer Valley for the FIS Freestyle Ski World Cup. This year is no exception! Join one of Park City's most beloved winter tradition and experience the thrill of witnessing Olympic hopefuls reach new heights.
Spring
Only nay-sayers would look at the spring months and consider them fruitless. The more experienced traveler knows that Spring in a Mountain town is a non-stop party. Live like a local and catch the last bit of snow on the mountain (preferably in costume). Or get in the gruv to live music weekly. Park City is yours to explore in Spring!
Shed the layers and bask under bluebird skies! The resorts continue the winter fun by organizing Spring Gruv, a weekly live outdoor concert series. Bear witness to the most thrilling event of the season, Pond Skimming. Where the adventuresome don kooky costumes and attempt to skim over a pond.
A film festival not for the faint of heart. The week-long Wasatch Mountain Film Festival features over 50 films between Park City and Salt Lake, showcasing stories of extreme outdoor adventure.
Spring
There's a local saying here in Park City. "Come for the winter, stay for the summer." Don't believe it? Fewer crowds and affordable prices might just have you reconsider Park City as a winter-only destination. Not to mention extended daylight hours for more time to pack in the fun! Check out these world-class outdoor events, activities, and festivals that keep our mountain town bustling in the "off" season.
A different take on "street food" This one-of-a-kind event elevates the already impeccable dining experience in Park City to new heights by shutting down Main Street and turning it into the largest outdoor dinner party! Take a seat with 2,500 others and enjoy the culinary talents of Park City's best restaurants in the fresh open air.
Considered one of the premier art festivals in the nation, this 3-day festival hosts 200+ of the best fine artists from across the country to sell their masterpieces on Main Street. Get in touch with your inner artist and explore the vibrant offerings, live music, craft stations, and food trucks.
Celebrating America's birthday at 7,000 feet is no small feat. Parades, activities, races, and more await you in and around Park City. After a full day of fun in the sun, head to the base of Park City Mountain Resort, and be treated to impressive firework displays that color the Wasatch range in light.
Fall
Park City is beautiful 365 days a year. However, our town is most magnificent when the landscape is transformed by yellows, reds, and oranges! These prime outdoor activities, festivals, and celebrations will have you in awe with Autumn in Park City.
Park City's loftiest event might not be what you have in mind. To signal the start of the Autumn season, 20+ hot air balloons take to the skies to the delight of spectators on the ground!
Leaf peepers unite! Park City is home to over 400 miles of continuous non-motorized trails, so there is no shortage of options for visiting hikers, bikers, and photographers. For those looking to cover more ground, simply going for a drive can leave you breathless!
Leave the passports at home and celebrate this world-wide phenomenon at 7,000 feet at Park City Mountain Resort! The resort puts on a 3-day annual hommage to Bavarian culture featuring polka dancing, brat eating, keg bowling, alpenhorn blowing, and of course, beer drinking! Don't forget the lederhosen.
Explore our Park City Vacation rentals for your next Park City adventure!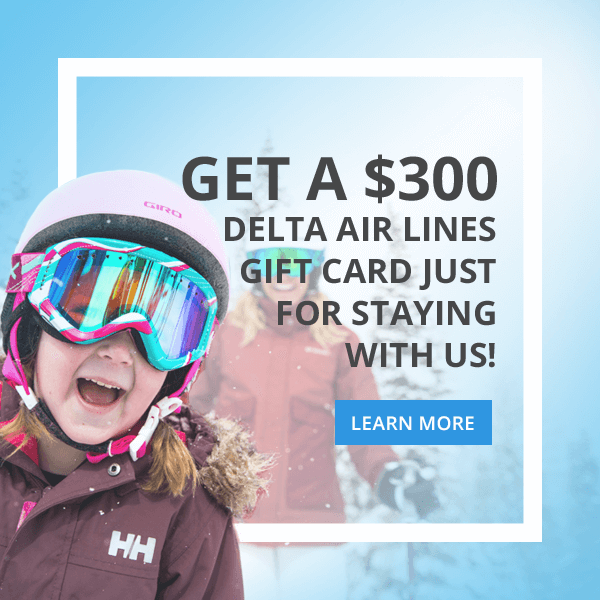 Related Articles
Things to Do During Park City's Mud Season
Our Picks for Mountain Bike Rentals Park City
Deer Valley Ski Resort, Park City, Utah: An Overview
Park City Spring Break
Park City gets excited about Halloween
As the ghosts and ghouls shake off the grave dust, the living denizens of Park City get busy preparing for the spookiest day of the year. Look no further for the frightfully perfect Halloween in Park City-we've rounded up some of the best October amusements to keep you busy until All Hallows' Eve arrives.  Then, don't forget to book a Park City vacation rental so you have a place to stay during the spookiest of nights.
UPDATED: New activities and fun added September 2021.
Howl-O-Ween
One of Park City's most popular Halloween attractions, the Howl-O-Ween dog parade is an annual event dedicated to man's best friend. Revelers come from all over Park City and beyond with their canine companions dressed in all manner of wacky, whimsical, or spooky costumes. Main Street becomes a fashion runway for four-legged friends as the heart of Park City goes to the dogs.
In addition to the dog parade (and some terrible puns), Howl-O-Ween boasts plenty of fun activities and treats for the whole family. Dogs aren't the only ones encouraged to dress up, of course.
Little monsters are invited to trick or treat in the safe environment of Main Street by visiting participating merchants from 3 PM – 5 PM on Halloween. The parade itself begins immediately after.

Image: Good buzz for Halloween in Park City at the parade.

Image credit: Park City Ghost Tours
Park City didn't just spring up a couple of decades ago as a skier's paradise. Once upon a time it was a frontier mining town, full of people who lived, died, and maybe didn't move on. Main Street features a nightly ghost walk at 8:00 p.m. that explores fifteen of Park City's most hair-raising ghost stories.
One of the best ghost walks in the country, the Park City tour will give you a spooky good time while relating some fascinating history, paranormal and otherwise.
Make sure to keep an eye out for Park City's most famous ghost: The Man in the Yellow Slicker. Tour guests have experienced many usual occurrences and mysterious apparitions over the years. Who knows what manner of spectral adventures you will uncover? Make your reservations ahead of time.
Haunted Park City
Scarecrow Festival at McPolin Farm
Grab an event ticket for the family and add your own flair to the farm with your own scarecrow! Or just go for a walk on the trail around the farm and enjoy everyone else's creations.
The event goes from 2 PM – 4 PM on October 2, 2021. Treats and cider are provided while you work on your award-winning scarecrow. May they be "out standing" in their field! Get more information here.

Image: McPolin Farm
Sleepy Hollow Wagon Rides

Image Credit: Sleepy Hollow
Have an encounter with a legendary specter when you go on the Sleepy Hollow Halloween Wagon Ride. Head down to Soldier Hollow and prepare for an eerie ride through the canyons and cottonwood trees. The wagon, pulled by working draft horses, meanders through the mysterious scenery while a narrator relates the Legend of Sleepy Hollow. Unlike many other haunted attractions, this event is definitely family-friendly. Reservations are required, so make sure you get your tickets ahead of time.
Park City Nursery Pumpkin Patch
It wouldn't be Halloween without a jack-o-lantern. And everyone knows that the perfect jack-o-lantern starts with the perfect pumpkin. Perfect pumpkins aren't found in bins outside groceries stores. They come from pumpkin patches. Park City Nursery just so happens to have an excellent pumpkin patch, littered with truckloads of perfect pumpkins, waiting to be turned into Halloween masterpieces.
Bring the kids, head into the patch, and come back with the perfect gourdy canvas for your best jack-o-lantern. In addition to your orange harvest, make sure to spend some time in the pumpkin maze or the free haunted forest, also located on the property.
All autumn attractions are open during normal operating hours, which are:
8 AM – 6 PM on weekdays
9 AM – 5 PM on Saturdays
10 AM – 5 PM on Sundays.
The nursery is located on the west side of US-224, just north of Canyons Village in Snyderville.

Image credit: Park City Nursery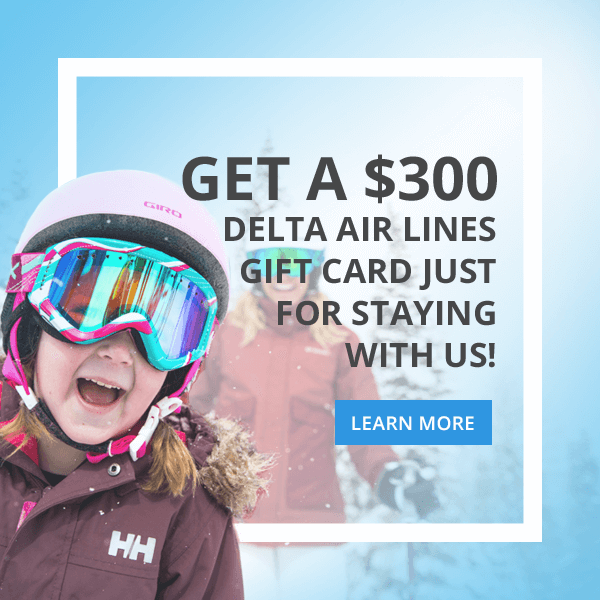 Related Articles
Things to Do During Park City's Mud Season
Our Picks for Mountain Bike Rentals Park City
Deer Valley Ski Resort, Park City, Utah: An Overview
Park City Spring Break
Trailriffic times await!
It is true: Park City has some of the best snow on the planet. But that isn't what we're going to discuss today. We won't even talk about the world-class events and festivals that call this little mountain retreat home. Instead, we are here to shed some light on the unsung hero of outdoor features: Park City trails.
A few years back, we spoke with one of the most prominent figures behind these beautiful journeys, executive director of the Mountain Trails Foundation Charlie Sturgis. You can read our interview here. Founded in 1992 with only a few hand-cut trails-all on private land-this member-driven non-profit now maintains over 400 miles of continuous non-motorized trails in and around the Park City area, making our Winter's Favorite Town home to one of America's most extensive trail systems.
With so many amazing paths and scenic vistas to explore, choosing the "right trail" can be daunting task. Luckily, our in-house trail masters have called out a few of our favorites in Thaynes Canyon for you to discover! So gear up and let's start with one of the most famous trails in the network: Armstrong Trail.
Needless to say, this labor of love is clearly enjoyed by hikers, bikers, and trail riders from all walks of life.
How to Access Armstrong Trailhead
A local favorite, Armstrong is a 3.8-mile-long trail classified as intermediate in difficulty. Access to the trail is gained by way of a 0.1-mile walk on Silver Star Access, which also opens into Dawns, Spiro, and Silver Spur. Once on Armstrong, travelers can connect directly to Dawns and Mid-Mountain. Dawns is a comfortable 1.8-mile trek back down to Silver Star Access with additional outlets to Spiro and Silver Spur, while Mid-Mountain (a challenging 23-mile point-to-point behemoth) connects hikers and bikers to dozens of other trails throughout the Wasatch Back.
During the summer, the trail is awash in the colors of delicate Utah wildflowers, including Indian Paintbrush, Thistle, Black-Eyed Susans, and Columbines-to name a few. In the fall, the trail blazes with the fiery leaves of the quaking aspen, making Armstrong a favorite among photographers and "leaf peepers."  Regardless of the season, Armstrong loops in and around scrub oak and evergreen forests, passing the sleepy landmarks of old mining relics along the way.
Tips
Come one come all! Armstrong is highly popular with two and four legged locals (expect to share the trail with dogs and even horses just as excited to share be outside as you!). Since Park City is designated a Gold Level Ride Center by the International Mountain Biking Association (IMBA), you can also expect to see a fair share of bikers. However, Armstrong restricts mountain bikers to uphill travel only. Keep an ear open and remember trail hierarchy: horses, hikers and bikers.
Pro tip: Approach the edges of clearings carefully. You may catch a glimpse of mule deer, which frequently graze on the open ground of bare ski runs.
Tips for Alternative Routes
Looking for an easier alternative on the way back down? Dawns is a good way to return to Silver Star Access and is less than 2 miles long. Looking for a scenic vista? Take Spiro and zig-zag behind Park City Mountain Resort for views of the base and parts of downtown Park City. Adventurous souls can continue up Armstrong to access Mid-Mountain for a plethora of trail offerings and additional challenges that will leave even seasoned challengers breathless.
If you are hankering to get out and enjoy those fall colors, book a Park City vacation rental direct through us, and then hop on a trail and let the area's best features unfold before your eyes as you explore.
Mountain Trails Interactive Map
Downtown
There's always something exciting going on near Park City Mountain, Historic Main Street, and Prospector Square.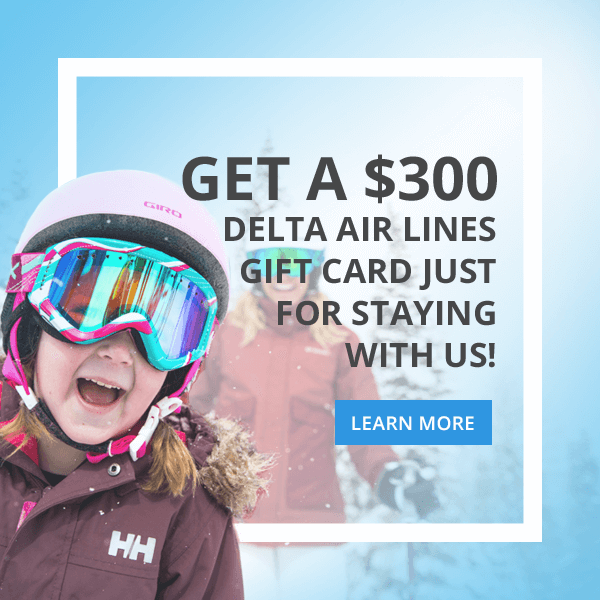 Related Articles
Things to Do During Park City's Mud Season
Our Picks for Mountain Bike Rentals Park City
Deer Valley Ski Resort, Park City, Utah: An Overview
Park City Spring Break
Summer may be over for now, but America's Finest City is gearing up for a fun-filled fall.
Staying from September through November? Congratulations! You've chosen a magical time to visit San Diego. Take a peek at some upcoming events on the fall Calendar. From large festivals with broad appeal to niche events seemingly tailored to your tastes, San Diego does not disappoint.
Fall Events
[fusion_events cat_slug="san-diego-events" past_events="no" number_posts="4″ columns="4″ column_spacing="20″ picture_size="cover" pagination="no" hide_on_mobile="small-visibility,medium-visibility,large-visibility" /]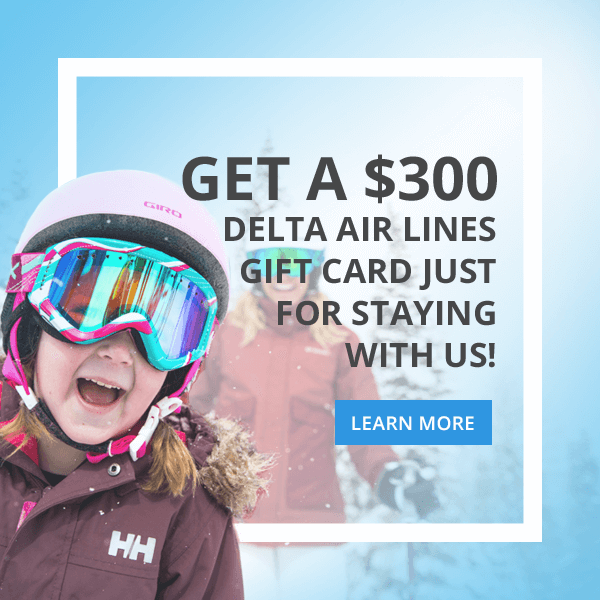 Related Articles
Things to Do During Park City's Mud Season
Our Picks for Mountain Bike Rentals Park City
Deer Valley Ski Resort, Park City, Utah: An Overview
Park City Spring Break
Puke Hill is an infamous Park City local challenge
There are dozens of trails all over Park City. Hundreds of miles of carefully curated paths wind in, around, and through every corner of town. They range in challenge from flat, paved circuits to hilly knots of bare earth. One popular trail, Wasatch Crest, takes in 20 miles of picturesque terrain along the top of the crest between Park City and Big Cottonwood Canyon. Beloved by riders, this beautiful trail can be hard to access. Guardsman Pass provides entry to the trail system by way of a notorious stretch of trail known to locals as "Puke Hill."
Puke Hill is an infamous local challenge, a half-mile section of loose gravel road that proves a brutal start to an amazing trail. Puke Hill is, itself, mostly an access road that allows the servicing of equipment at a nearby tower. The road has since been coopted to also allow access to the Wasatch Crest trail for anyone brave enough to take on Puke Hill.
There are dozens of trails all over Park City. Hundreds of miles of carefully curated paths wind in, around, and through every corner of town. They range in challenge from flat, paved circuits to hilly knots of bare earth. One popular trail, Wasatch Crest, takes in 20 miles of picturesque terrain along the top of the crest between Park City and Big Cottonwood Canyon. Beloved by riders, this beautiful trail can be hard to access. Guardsman Pass provides entry to the trail system by way of a notorious stretch of trail known to locals as "Puke Hill."
For some cycling enthusiasts, taking the hill quickly is a competitive affair. Strava, a sort of cycling social media site and stat tracker, records top times from riders' attempts to tackle the incline. Even though the average completion time for the short stretch is a lengthy 15 minutes, the record holder at the time of writing managed to race up to the crest in under four-an impressive feat by any estimation.
For the rest of us, Puke Hill stands as a defiant challenge, daring us to ascend to Wasatch Crest before enjoying the incredible views from the top. It is an infamous hill, and a sweaty, difficult warm-up for those who want to enjoy the rest of the trail.
Virtually Experience Puke Hill
(Video credit: Caleb Woolard)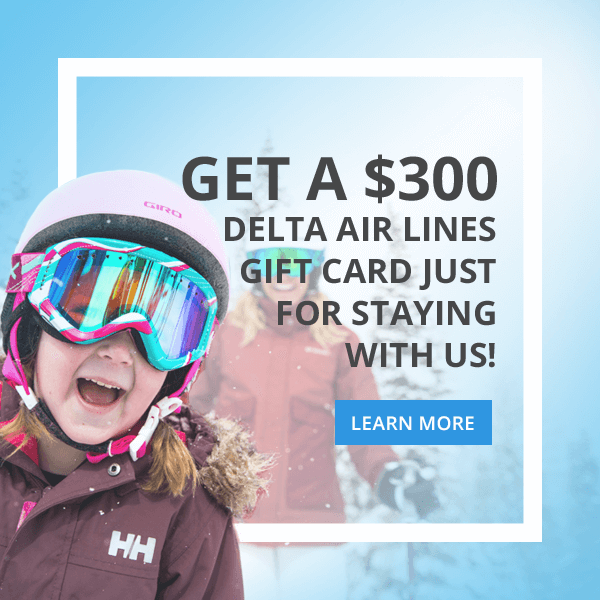 Related Articles
Things to Do During Park City's Mud Season
Our Picks for Mountain Bike Rentals Park City
Deer Valley Ski Resort, Park City, Utah: An Overview
Park City Spring Break
Preparing a Thanksgiving dinner is a difficult, time-consuming affair, an art steeped in tradition and full of fond memories and unforgettable moments. Choosing to undertake the task of Thanksgiving preparation while staying in vacation rental dials up the challenge and pours on the pressure as you try to craft a perfect feast in an unfamiliar kitchen.
Our tips for Thanksgiving in a vacation rental will help you keep everything under control and enjoy your vacation while you wow your guests with the ultimate Thanksgiving meal.
Plan Ahead
Knowing what you need, and when you need it, is half the battle. Frozen turkeys need time to thaw, stores are liable to be sold out of pumpkin pie filling on Wednesday night, and your vacation rental probably won't come stocked with a full suite of herbs and spices. While nearly every kitchen in a vacation rental is going to come with an assortment of pots, pans, utensils, and dishes, any specialty equipment your Thanksgiving spread requires should not be taken for granted.
Make your list, check it twice, and make sure you have enough time before turkey day to prepare for the feast you want.
Stick to the Essentials
You enjoy the home field advantage when cooking in your own kitchen. On unfamiliar soil, even simple tasks may take longer or require more shopping trips than you are used to. To simplify your life when cooking in a rented kitchen, simplify your menu.
Ditch or buy prepared any of the non-essentials you normally bring to your table. It might make your life a lot easier to pass on the green bean casserole for one year, or to acquire a ready-made alternative at a grocery store or local restaurant.
On the flip side, if it just isn't Thanksgiving without your signature sweet potato hash, do whatever it takes to make that hash.
Share the Load
Many hands make light work. If you are planning on a family gathering for your holiday, delegation is your friend. Spread out the work, the cost, and the luggage over as many guests as you can. By minimizing the number of things each individual has to worry about, you are minimizing the amount of stress for each participant, physically, mentally, and financially.
Disposable is King
Foil pie plates, aluminum roasting pans, plastic cups, and more are available at most supermarkets. You can skip a lot of the dishes and the cleanup if you are willing to use disposable cookware. You can even use disposable dishes and cutlery if you need to for the ultimate in feast day convenience. Have an eye toward convenience as you plan and prepare your meal. Most rentals probably aren't going to come with four pie pans anyway, making disposable the perfect choice for your Thanksgiving pie night.
Utah Oddities: Liquor
Utah has some unusual liquor laws. Anything stiffer than a 5% beer is going to come from the state-run liquor stores. There are several in Park City, but they will be closed on Thanksgiving. If you want some extra spirits for your gathering, you will need to plan ahead and purchase your liquor before Thursday comes. Make your run to the liquor store several days ahead to guarantee you get all the holiday cheer you will need for your meal and subsequent festivities.
Remember Your Vacation
You chose to celebrate a Thanksgiving adventure on vacation for a reason. Always remember why. Thanksgiving can be stressful, even within the walls of your own home. That can quickly escalate when you are staying in a vacation rental.
Above all, remember why you have a vacation rental in the first place. Leave plenty of time for recreation, take the time to watch the game, ban the discussion of religion or politics, or whatever else will help you have the enjoyable, relaxing experience you envisioned when you booked your stay.
Bonus: Thanksgiving for Two
If you are going to be traveling during the holiday, and you don't have any bigs get-togethers planned, we have an easy menu of Thanksgiving staples that can be easily prepared in a vacation rental kitchen for just a few bucks. Try these simple recipes for a tasty turkey dinner for two on the go.
Green Beans
1/2 pound fresh green beans
Squeeze of lemon juice
1/4 teaspoon of lemon zest
1/2 tablespoon butter
1 1/2 tablespoons of sliced almonds
Bring a medium pot of salted water to a boil. Add trimmed green beans and boil for 5-8 minutes or until just cooked through with a slight crunch for texture. Drain green beans. Add lemon juice and butter. Toss lightly. Sprinkle with lemon zest and top it off with the sliced almonds.
Sweet Potatoes
2 small sweet potatoes, peeled and cubed
1/2 teaspoon cinnamon
2 to 3 tablespoons brown sugar
Bring a large pot of water to a boil. Add cubed sweet potatoes and boil for 20 minutes, or until tender. Drain the sweet potatoes, and place them in a mixing bowl. Mash with a potato masher or a fork, then add cinnamon and brown sugar and mix. Serve with extra brown sugar on top (optional).
Cranberry Sauce
1 can whole berry canned cranberry sauce
1/2 tablespoon orange zest
Place cranberry sauce into a mixing bowl, add orange zest and mix well.
Turkey
Full breast of turkey (5-6 pounds)
1/2 stick softened butter
1 1/2 teaspoons of dried, ground sage
Salt and pepper to taste
Defrost the turkey. Preheat oven to 450 F. Mix softened butter and sage together. Lift turkey skin away from the meat, and rub mixture evenly under the skin. Place in a baking dish or on a roasting rack, breast meat side up. Generously salt and pepper entire breast. Place turkey in oven and decrease temperature to 350 F. Roasting time will be about 15 – 20 minutes per pound. Start checking your turkey about half way through expected cooking time. The most reliable method for checking doneness is a meat thermometer. Internal temperature should reach a minimum of 165 F for food safety. If you don't have a thermometer, juices should be clear when the meat is pierced and meat close to the bone should no longer be pink. Remove from the oven when done and let rest for 20 minutes before carving.
Gravy
McCormick or Knorr Gravy Packet: follow package directions
Apple Crumble (via Taste of Home)
1 medium apple, peeled and sliced
1 tablespoon all-purpose flour
2 tablespoons brown sugar
1 tablespoon butter
2 tablespoons quick-cooking oats
1/8 teaspoon ground cinnamon
Place apple slices in a small greased baking dish. In a small bowl, combine flour and brown sugar; cut in butter until mixture resembles coarse crumbs. Add oats and cinnamon. Sprinkle over apple slices. Bake, uncovered, at 350° for 35-40 minutes or until tender. Serve with cream if desired.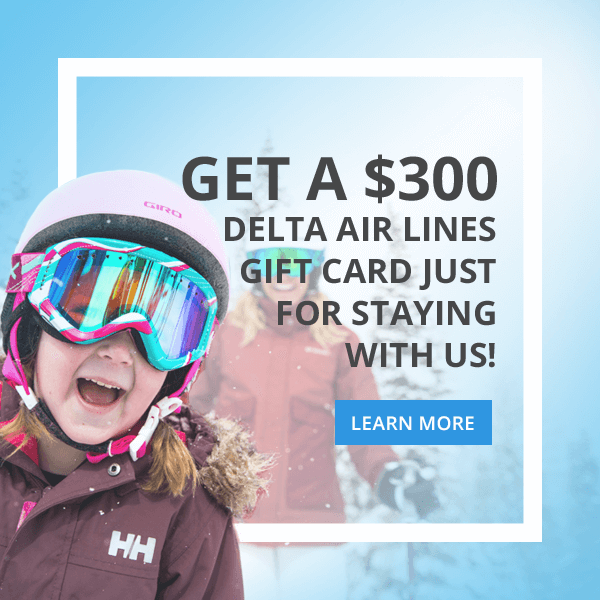 Related Articles
Things to Do During Park City's Mud Season
Our Picks for Mountain Bike Rentals Park City
Deer Valley Ski Resort, Park City, Utah: An Overview
Park City Spring Break