You want your Park City Utah vacation rentals ski in ski out. You don't want to have to change out of your ski boots once you check in. You're here to ski, and you don't want to waste even a single second walking or driving to the ski hill.
The Lodge at the Mountain Village
If you look up "ski lodge" in the dictionary, you'll find a picture of The Lodge at the Mountain Village. This is a classic example of the quintessential lodge. It has everything. Literally at the heart of the resort? Check. Sweet vintage style? Check. Indoor/Outdoor pool? Check. Multiple hot tubs at the property? Check.
One of the best things about The Lodge at the Mountain Village is the sheer variety of accommodations. You can book a 1-bedroom condo for an impromptu day on the slopes. But you can also book a lavish 4-bedroom retreat for a once-in-a-lifetime ski trip with the entire family. There is something for nearly every budget or occasion tucked away in this storied pillar of the Park City Mountain experience.
One important fringe benefit is guaranteed parking under the building. Finding parking at the resort is a massive pain during ski season. You can just point and laugh at everybody circling the resort lots on your way to your reserved underground spot.
Experience a classic ski-in/ski-out lodge with 1- to 4-bedroom condominiums next to the chairlifts at Park City Mountain.
Village Loft
Part of the same ski village complex as The Lodge at the Mountain Village, Village Loft represents a more intimate take on the same concept. Instead of grand ski resort trappings, Village Loft opts for private, full-featured condos that are somehow even closer to the snow. If you jumped out the window (please don't), you'd land on the base.
Aside from proximity to the slopes, the highlight here is definitely the full-condominium nature of each unit. Each one is a condo with the best location in Park City. You aren't reliant on restaurants here thanks to the full kitchen in each home. And what could be more perfectly Park City than retiring beside a warm fire in your private fireplace each evening?
Once again, the guaranteed resort parking is a huge plus. Village Loft shares a garage with The Lodge at the Mountain Village
Ski-in/ski-out accommodations at the heart of Park City Mountain Resort, offering 1- to 3-bedroom condominiums within feet of the lifts.
Westgate Park City
If ever a property could be said to have it all, it is Westgate Park City. Best-in-state luxury pairs well with a dizzying array of on-site extras at Canyons Village. For starters, Westgate Park City is home to three different pool and hot tub areas. One of them is even reserved just for adults. Escape the kids (and everyone else's kids) and enjoy some grown-up relaxation for a change.
Relaxation doesn't end there, however. Look to the on-site spa, yoga studio, large fitness center, sauna, and steam room to complete your pampering. Then indulge at the on-site lounge, restaurant, or state liquor agency.
Rooms are no less extravagant. Warm decor and pillowy mattresses are enhanced with in-room extras like jetted tubs and gas fireplaces. Studio units pack surprising utility into a cozy package while larger condos spoil you with plenty of room to stretch your legs.
Westgate Park City is the finest in ski-in/ski-out luxury lodging around Canyons Village. Ranging from studio suites to 1- and 2- bedroom condominiums, these unparalleled accommodations are sure to please.
The Caledonian
The Caledonian represents a different kind of perfection. It has perfect access-to everything. There aren't a lot of ski in ski out properties on Main Street. In fact, it's pretty much just The Caledonian. You can walk out the front door and explore the heart of Park City's historic downtown area. Or you can ski out onto the Town Lift and start skiing at Park City Mountain.
Or, you could do neither and opt to spend your days soaking in a private hot tub literally over Main Street. Look down on the hustle and bustle from your steamy throne on high, soaking in the atmosphere while you soak up the warmth.
Once you come back to your condo, you'll find a private haven, unaffected by the light and noise outside. Peaceful luxury surrounds you on every side. Rooms are beautiful oases, complete with jetted tubs and/or extravagant showers. The full kitchen in your suite unshackles you from restaurant dining, free to pursue your culinary dreams in your own home away from home. Living rooms are just as dreamy, with plush sofas, large TVs, and gas fireplaces.
Upscale luxury on Main Street, Park City. Outstanding 1-, 2-, and 3-bedroom condominiums with ski-in/ski-out access to Park City Mountain Resort.
These are our top picks for Park City Utah vacation rentals with ski in ski out access. But they aren't the only amazing accommodations in town. All Seasons Resort Lodging offers lodging all over town, ranging from quiet condos near Utah Olympic Park to towering townhomes near the resort base. Find your perfect Park City lodging experience and book your dream vacation with our Lowest Rate Guarantee.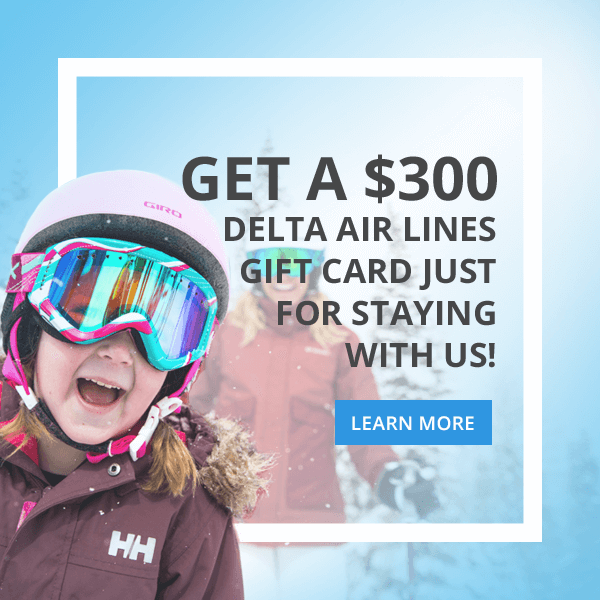 Related Articles
Things to Do During Park City's Mud Season
Our Picks for Mountain Bike Rentals Park City
Deer Valley Ski Resort, Park City, Utah: An Overview
Park City Spring Break