Meow Wolf's House of Eternal Return: An Interactive World Of Fantasy
Art is a huge part of Santa Fe, and when you walk into Meow Wolf, you feel the art in every fiber of your being. This immersive art experience is unlike any other in the world. In fact, it's one of a kind. It's like stepping into the set of a sophisticated film or coming face-to-face with the artist from another world.
What is Meow Wolf?
Meow Wolf isn't just an art gallery or a collaborative art project-it's an artistic collective.
Started in 2008 and initially bankrolled by none other than author George R.R. Martin, the group is a band of visionary young artists creating interactive art installations across the US. Their first permanent installation, The House of Eternal Return, is a legendary experience in the middle of the high desert.
What is the House of Eternal Return?
That's a question with endless possible answers. It is a fever dream. It is a 360-degree installation. It is a story and a puzzle. It is a concert venue, an arcade, and a cafe. It is so much more.
In simple terms, The House of Eternal Return is a sprawling complex of immersive galleries intertwined in a complex narrative just waiting to be unraveled. You can just walk through it and enjoy the pretty sculptures and brilliant lights. Or you can dig deep and experience a mystery unlike any other.
The Story
On the surface, the House of Eternal Return is a former bowling alley packed with avant-garde sculptures and other oddities. But it is also a Victorian home trapped at the center of a multiversal anomaly. The House has become a crumbling gateway to a roiling network of alternate realities, surreal dimensions, and unbelievable vistas.
The house once belonged to the Selig family. One night, following a forbidden experiment within the walls of the home, the family disappeared and the house began to change. You're invited to delve into their story. Find out what happened to the Seligs.
You're invited to delve into their story. Find out what happened to the Seligs. Discover how their house became a gateway to other worlds. Make sure to look into every single nook and cranny. Each one has been thoughtfully filled with little enigmas for you to ponder.
The Exhibits
The House of Eternal Return serves as the center and hub of the experience. From there, you can wander into dozens of other installations ranging from self-contained nooks to major experiences.
The Selig home is a full-scale recreation of a Victorian house. Many aspects of the home seem perfectly normal at first glance. Look deeper. See the ripples and the melted chandelier above the table in the dining room. Open the fridge. Look at the homework. Poke around. There are secret passages, clues, and nods to other exhibits everywhere.
From here, you'll be able to enter and contextualize the many other installations inside the Meow Wolf facility. Come back to the house between excursions. With each visit, your understanding will grow. Other hubs include:
Portals Bermuda
A sci-fi themed interdimensional travel agency, complete with a helpful AI assistant.
The Forest
The most visually-stunning centerpiece in the building. The wooded space is filled with quirky critters and fantastical foliage.
Art City
A mashup metropolis of miniature exhibits, standalone dioramas, and individually designed experiences.
The Caves
A candy-coated enclosure where you'll be watched by sentient rainbow stalagmites as you play singing stones and drum on the bones of a neon mastodon.
Fancy Town
The concert and dance venue. Framed as a multiversal neighborhood, the neon-drenched facades of the surrounding buildings set the stage for unforgettable concerts.
Beam City
Experiment with light and darkness, sound and silence in this dim auditorium dominated by a laser harp.
Wiggy's Plasma Plex
Enjoy classic arcade games with your new friends, the juviegangers. Join an apocalyptic cyberpunk gang between games of Street Fighter and Teenage Mutant Ninja Turtles.
Our Tips
Put the camera away (at least on your first visit). Yes, you could point it anywhere in Meow Wolf's The House of Eternal Routine and get an Insta-worthy photo. But if you spend your time trying to capture the experience with a phone, you miss the point.
Look everywhere. There is no corner inside (or outside) this building that's been forgotten. It is easy to be dazzled by a giant spider, a huge glowing tree, or a portal in a refrigerator. But if you don't look deeper, you'll miss the talking plant with story clues or the black and white 20s dining room.
Come comfortably dressed. This is no stuffy gallery. You aren't going to be ambling around with your chin in your hand, staring and saying "hmm." You're going to be crawling and sliding and climbing and straining.
Wear comfy shoes and clothes that will let you move freely. Don't bring any bags, though. They aren't allowed. If you have to bring one, you can store it in a locker while you explore.
Pick your time carefully. You have to choose your arrival slot. The experience will vary widely depending on when you stop by. If you show up during school hours on a Monday, you're going to have a quiet and contemplative journey. Daytime on Saturday is going to be packed with kids-be prepared for a lot more noise and children running around. A Friday night might be wall-to-wall with an energetic party crowd. No one experience is better than another, but they are all different.
Take your time inside. You can physically make it through the complex in half an hour. But four hours wouldn't be enough time to see it all. Slow down, relax, and take it all in. If you get tuckered out and need to call it quits, try coming back for another run.
Stay with us. You're going to need somewhere to recuperate. Meow Wolf is an intense experience. It will take you days to unpack everything you saw and did. Fort Marcy Hotel Suites is the perfect place to catch your breath, unwind, and prepare for more fun. With condos ranging from one-bedroom retreats to three-bedroom homes, we have exactly what you need to make your stay as amazing as your time in The House of Eternal Return.
Thank you to TOURISM Santa Fe and our own group sales team for the wonderful photography!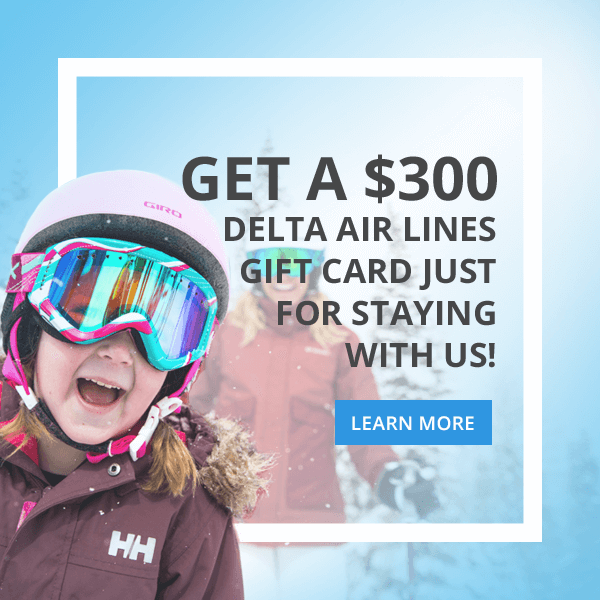 Related Articles
Things to Do During Park City's Mud Season
Our Picks for Mountain Bike Rentals Park City
Deer Valley Ski Resort, Park City, Utah: An Overview
Park City Spring Break