The Best Ways to Travel to Park City
Your Park City trip is planned, you've picked your dates, you've booked your lodging. Now you just have to figure out how to get from Point A to Point B (which is Park City, Utah). Use these great travel tips and you'll be enjoying your ski trip/wedding/staycation/family reunion/romantic getaway in no time.
Planes
The fastest way to get to Park City is by air. Okay, that isn't strictly true. The fastest way to get to Salt Lake City is by air. Park City doesn't have its own airport, so any flight you take is going to touch down in the Salt Lake Valley, instead. Depending on what part of Park City you plan on staying in, that means the tarmac is between 30-40 miles from your vacation rental.
Speaking of tarmac, Salt Lake City International Airport recently got a brand-new look. The brand-new terminal is a forward-looking travel hub with room to grow. Watch out, though-walking from the gate to the curb is a workout. Like the Mormon pioneers who settled the Salt Lake Valley, you are in for a lengthy trek before reaching the Promised Land of baggage claim.
Once you have your suitcases and skis in tow, you will need to ascend from the valley floor to the Wasatch peaks. You have a few options. You can take public transport, you can grab a shuttle, you can use a rideshare service, or you can rent a car. Each approach has its merits and its drawbacks.

The Canyon, the central artistic element in the new SLC airport // source: slcairport.com
Public Transit
Public transit is the cheapest and most environmentally friendly choice. Salt Lake City's TRAX light rail system runs right out to the airport. Arriving guests can jump onto the Green Line (Route 704) and head right downtown. Riders then jump off the train at the Gallivan Plaza Station before hiking to the north side of the block, where they can transfer to the PC-SLC Connect bus (Route 902). Once on the bus, commuters go straight to Park City, where the bus deposits riders at the Kimball Junction Transit Center.
If heading straight into Main Street or to Park City Mountain Resort, travelers can take one more connection. High Valley Transit operates the bus line that connects to the Park City Transit station downtown. Hopping onto the Spiro/224 Local line (Route 101) is the most direct route.
That whole journey will cost you less than a single burger at most fast food joints. And it's great for Mother Earth. All of Park City's buses are now electric! But a public transit voyage will cost you time. All told, the trip from the airport takes about two hours by bus and train.
Shuttle Service
While a bit more expensive, there are some excellent airport shuttle services that will carry you all the way to Park City-without the need to transfer from the light rail to a bus-for a reasonable fee. Our favorite service, Canyon Transportation, will schedule your ride and be waiting at the curb for you. Shared service or a private vehicle are available.
Rideshare Service
Renting out a whole van is obviously the more expensive option of the two, but preferable if you don't want to make any new friends or make extra stops along the way. A shared ride will cost you less than half of an Uber or a Lyft, but will be both a little more crowded and take a few minutes longer. You might spend north of $100 taking a rideshare from SLC to the resort during peak times, but it is a more comfortable experience than the other options so far. You can bring the cost down considerably by choosing both your travel dates and transit times carefully, but good luck snagging a cheap fare during the Sundance Film Festival.
Rental Car
If you prefer maximum independence during your stay, a rental car is probably your best bet. You can pick up your rented ride just outside baggage claim and be on the road in no time. Between the daily fee and the gas, you will spend more on transportation this way. But you do get ultimate freedom. Go where you want, when you want.
Renting a car isn't a perfect solution, though. We already mentioned the cost, but parking can be a major headache in Park City. During peak ski season or holiday dates, there just aren't enough spots to go around. You might end up orbiting the resort lot like the world's smallest, gas-guzzling-est moon in search of a spot. Be mindful of the parking situation when planning your excursions by car.
Automobiles
Speaking of cars, let's talk about driving to Park City. If you're making a road trip out of your stay, you can approach our little mountain community from several angles.
Parley's Canyon (I-80)
A direct shot from Salt Lake City (or other points westward, like California) is the quickest and easiest way to reach Park City. Parley's Canyon cuts right through the mountains on I-80. Whether you start on I-15, the I-215 Beltway, or right on I-80, you will funnel into the mouth of the canyon headed east, ascending the twisting slopes for about 15-20 minutes before getting off on Exit 145 toward Kimball Junction. Once off the freeway, State Route 224 runs from the exit all the way into the downtown area. It is a well-known and well-worn commute. Traffic on 224 is heavy running into town in the morning, and slow running out of town in the evening.
Regarding Parley's Canyon, keep an eye on the UDOT traffic cameras and be prepared with snow tires or to chain up if it starts to snow before your drive. The canyon can and will be restricted to AWD or chained vehicles once the powder starts piling up. Parley's is a dangerous place during a storm. Please don't tackle the drive if you are not confident in your abilities or your car.

Parley's Canyon in the winter // source: sltrib.com
Provo Canyon (U.S. Route 189)
If you are coming from the south, you have the option of taking the scenic route through Provo Canyon. U.S. Route 189 branches off of I-15 and serves as the main thoroughfare through Provo, Utah. Follow the road north and it squeezes into a beautiful canyon. This twisting corridor will take you past Sundance Resort, Bridal Veil Falls, Deer Creek State Park, and Heber City, Utah. You can even stop off and enjoy the Midway Crater or Ice Castles on your way into town.
It is a beautiful drive, but it is even more treacherous than Parley's in the snow. I-80 is a major artery of American trade and shipping. Provo Canyon is not. So guess who gets more attention from the snow plows when the storm arrives? If skies are clear, go for it. Otherwise, continue north and opt for the safer bet on I-80.
Weber and Echo Canyons (I-84/I-80)
Travelers coming from the north have the option of skipping I-15 congestion starting just south of Ogden. Instead of sitting through rush hour, you can take a shortcut through the mountains courtesy of I-84. The road is less challenging than the steep climb through Parley's Canyon, so you'll have more time to look out at the Wasatch Back while you drive.
The disadvantage to this route is that the road isn't as wide as I-80, so you may get stuck behind slower traffic. The freeway can be disrupted more easily because there are fewer lanes to go around. I-84 eventually runs into I-80 at Echo Reservoir, where southbound guests will join those coming westward along I-80 for the final approach into Park City. This last leg has more of the twists and turns common to Parley's Canyon, but still isn't as steep.
No matter which road you take, getting into Park City requires mountain driving. Summer or winter, clear skies or blizzard conditions, it pays to be careful. Make sure your car is up to the task. Good tires and healthy brakes are essential for a safe drive. Leave an adequate space cushion, and watch your speed in the turns. We want you to arrive safe and sound for your stay.
Trains
Trains, while uncommon, do still run across the West. There are two forms of rail transport that can get you closer to Park City, though neither will take you all the way. Whether you ride Amtrak or the TRAX light rail system, your train journey will still require automotive assistance for the last few miles.
TRAX
We briefly mentioned TRAX in the public transportation portion of this article. This light rail platform operates three lines in the vicinity of Salt Lake City plus a "FrontRunner" commuter line that runs from Provo to Ogden (and a little beyond).
The Red Line runs from the Daybreak community beyond South Jordan to the University of Utah hospital in the northeast.
The Blue Line starts downtown and heads off to Draper.
And the Green Line starts at the airport, heads downtown, then veers off to West Valley City. For Park City travelers, the downtown stops make it easy to jump on the PC-SLC bus, which we covered earlier.
Amtrak
For long-distance rail travel, Amtrak will be your service provider. They run one route through Salt Lake City, the California Zephyr. Running from Emeryville, California all the way to Chicago, this route takes guests through some of the most breathtaking terrain this side of the Mississippi.
Far from a quick trip, a cross-country voyage on an Amtrak train gives you several days to savor the majesty of the American West, disconnect from modern life (no WiFi onboard), and really relax. Whether you are a little bit of a cowboy or just have an adventurous spirit, these trains offer contemporary convenience tinged with Wild West nostalgia.

A historic shot of Amtrak's California Zephyr // source: history.amtrak.com
Stay With Us!
You need somewhere to relax once you've arrived. It doesn't matter whether you got here on a plane, a train, or an automobile, lodging is essential. All Seasons Resort Lodging has the best selection of condos, townhomes, and vacation residences in Park City. From ski-in/ski-out condos to enormous luxury homes, we have it all. Book your lodging today before you take to the skies/get on the road/ride the rails. to unwind between sunny days.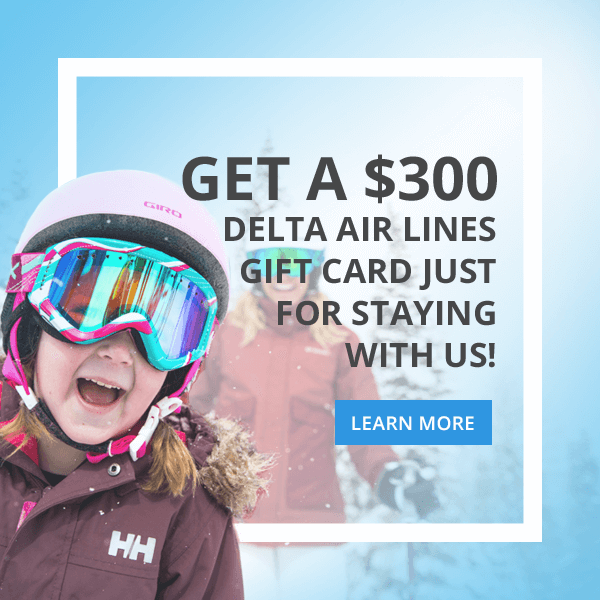 Related Articles
Things to Do During Park City's Mud Season
Our Picks for Mountain Bike Rentals Park City
Deer Valley Ski Resort, Park City, Utah: An Overview
Park City Spring Break